The Intergalactic Nemesis.
Photo courtesy of AT&T Performing Arts Center.
---
Following the announcement of the AT&T Performing Arts Center's second season line up for their Off Broadway on Flora series, Cate Blouke caught up with Senior Programming Manager David Denson to chat about the series, the line up, and how they connect with Dallas audiences.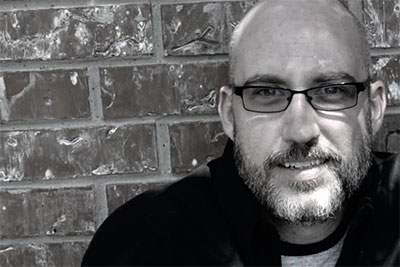 What was the driving force behind starting this series? And how do you go about picking shows?
The Center had been renting theater space out to smaller touring companies for a few years, but we thought we could better serve our audiences through a curated series that focused on riskier, more adventurous material that might not otherwise come to Dallas.
I spent about fifteen years in New York before I moved here, so when I was first approached about the series, I thought to myself, there are a lot of groups in New York who are making really interesting work, why don't we just call them and see what they're doing? So I started by contacting companies I knew or admired and said, 'hey, is that show still bumping around? Or, do you guys ever remount that? Or, have you taken that on the road?' And it just kind of led me down a path of discovering what's available. Like the Rude Mech's that we had out of Austin last season – I knew they had played New York but they weren't yet touring Stop Hitting Yourself. I just contacted them and said let's figure out a way for you to do it in Dallas.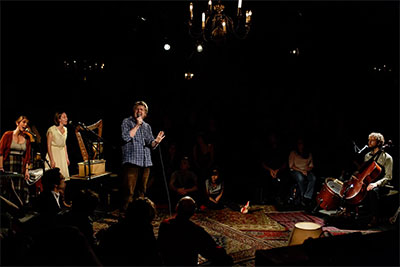 What lessons did you take away from last year as you shaped this year's line up?
Trust is earned. As much as we believe in the quality of the shows in the series, it's not a foregone conclusion that audiences will be eager to attend shows they've never heard of before. We're still discovering how to educate the audience about what a thing is before we encourage them to buy tickets. So things like Ghost Quartet, which is easily one of the top three things I've ever experienced, but is also a very unique piece, we're in conversations now about how to start a ground-level marketing campaign that is really based on people talking. We spend a great deal of time to ensure that the shows we're presenting are the very best, most exciting theatrical experiences we can find.
What makes shows exciting for you?
In addition to my work here, I also have a small theater company in Dallas called Upstart Theater. In both cases, I'm always looking for things that I think have some sort of dramatic integrity and yet are really, really entertaining. I've been involved in and watched a lot of theater over the years, so I'm constantly looking for things that surprise me. Because if it surprises me, then it'll surprise most people. And I'm looking for that surprise to be done with artistry and imagination in a way that I go, 'oh wow, I haven't seen that before.'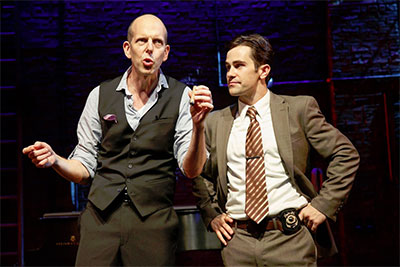 What kinds of risks do you feel that you are taking or might be willing to take as the series continues?
It's all risk… The most appealing thing about these Off-Broadway shows is that they generally encourage both artists and audiences to venture into uncharted territory and explore ideas outside their comfort zones. So it's just as possible that a show will strike a nerve as easily as it could strike a chord with an audience. We're always running the risk of presenting something in this series that pushes boundaries too far or too fast for our audiences. Even Second City had sketches that were challenging the way we thought about going to war and who should go to war. All of the shows are really asking questions that rub up against the national conversation that is often a big debate, and they present those ideas in ways that we're not generally accustomed to seeing them in Dallas.
Of course, what I like about the series is that it offers a much wider spectrum than a lot of seasons. We're trying to offer some shows that audiences are just going to enjoy, just come see and have a great time. It doesn't all have to be heavy. And then in there, we're inserting some things that are just a little bit different.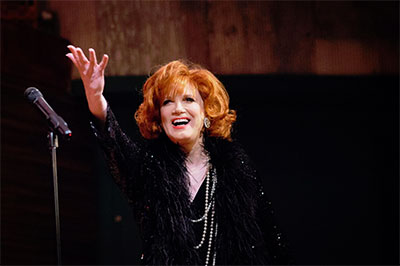 How has the series been received? What kinds of responses have you been getting?
We couldn't be happier at the response to the inaugural season. Critics and audiences have been overwhelmingly positive. We've even seen audiences drive from as far away as Houston to see these shows. We just don't get the opportunity to see these artists in Texas very often and subscriptions to our second season are selling at a break-neck pace.
What kinds of audiences are you drawing in or hoping to draw in, and how are you going about doing that?
I don't think it's a stretch to say that our core audience is made up North Texas' diehard theater lovers. These are the folks that follow the theater field with a sports-like obsession and are actively searching for the new and adventurous. But slowly we're gaining a reputation for pulling in audiences who've traditionally rejected theater as being too stuffy or inaccessible or just downright boring to be worthy of their attention.
—CATE BLOUKE