The Bach Society Houston will offer this season's audiences some of its namesake's profoundest music. But even the iconic Bach doesn't live by devoutness alone.

A program dubbed "Bach for Five Keyboards" should get that across in short order (Nov. 4). "I would call it just a romp with the instruments," says Rick Erickson, the Bach Society's artistic director. He and Ben Kerswell, the group's associate director, will hopscotch among two organs, two harpsichords and a piano, showcasing the instruments' contrasting timbres and colors—"giving people a close-up look, which they don't often get."
"We try to make it good music, but playful," Erickson continues. "We did something similar to this last year, and we were pleasantly surprised by people's response to it. It seemed to really strike a bell. So we thought, 'Let's do this one more time.'"
If you're daydreaming of taking things up a notch, with Erickson calling in reinforcements to play all five instruments at once, give it up. Most of them are tuned according to different systems, he explains, so the result would be a less-than-joyful noise. Outside of a few duets for harpsichords, Erickson says, "we toss movements or portions of movements back and forth, so the instruments are all heard—not at once, but almost on top of each other."

Multi-movement dance suites, a baroque staple, serve particularly well, giving the duo plenty of chances to scoot from one instrument to another. "It's good exercise," Erickson quips. "It's fun, too." As a lagniappe, "we might try the famous Bach Toccata in D minor—it's near Halloween, after all—and see how many instruments we can pull into it."
In a more serious vein—albeit with a jubilant streak, for sure—the Bach society will celebrate the holidays with parts four through six of Bach's Christmas Oratorio (Dec. 9). When Erickson and company performed the first three parts last Christmas, he says, the group hadn't tackled the work since the early 1990s.
"Of course, (Handel's) Messiah is great. That's the Christmas staple in the United States," Erickson says. "But the Christmas Oratorio is an amazing piece. I think it's one of those works where people have heard (individual sections), but not the whole piece, or not in person."
Its creator, Erickson adds, never even thought of it as a single entity: Bach crafted six separate cantatas that he and his choir sprinkled into church services spanning the twelve days of Christmas. But the six were combined in later times, maybe because people quit going to church so often. "Our lives aren't organized the same way," Erickson says. "So we (performers) have to bring Bach out the best way we can."
One of the highlights of the oratorio's latter sections is the so-called "Echo Aria" featuring the soprano soloist and oboe, plus a second soprano periodically echoing the first. Erickson salutes it as music of "pure charm."
The annual New Year's Day organ recital will feature Bryan Anderson, director of music at St. Thomas Episcopal Church in Meyerland (Jan. 1). Trained at the Curtis Institute of Music in Philadelphia and Rice University's Shepherd School of Music, Anderson recently won the top prize—including  $40,000 cash—in the prestigious organ competition at Longwood Gardens, the botanical garden outside Philadelphia, which houses a 10,000-pipe instrument in its ballroom.
Bach lovers of a certain age will recall that 1985 marked the 300th anniversary of his birth. That means the works of Bach's maturity are now coming up for their tricentennials, and the Bach society will toast two of them. First: Bach's Cantata No. 67, Keep Jesus Christ in Mind (Feb. 3). It looks to heaven for solace from "danger and terror" surrounding us.
"It's a very profound piece," Erickson says. The cantata has a particular association for him: At the New York City church Erickson served before coming to the Bach society, he recalls, "we did a memorial vespers on the first anniversary of 9/11, and it was the cantata we used. Thematically, it sounded all the right notes."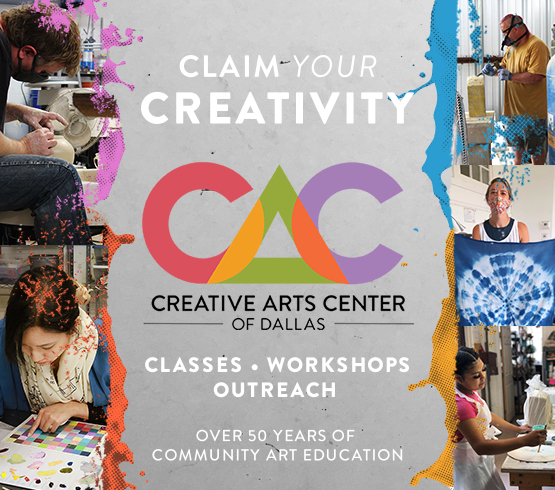 As Easter approaches, the Bach society will turn to the other anniversary work, Bach's
St. John Passion
(March 24). The group will perform it in an English translation by Erickson and Madeleine Marshall, a scholar and linguist with copious experience in Lutheran church music. The duo's text, premiered in 2022, aims to break free of "the more British-ized translations" that have long prevailed, Erickson says.
In those versions, "sometimes the language is beautiful, but it doesn't have the earthiness that the (original) German certainly has," Erickson explains. Crafting the new version, he and Marshall were "very intent about it being in authentic American English," to capture the original text's immediacy.
Take the very beginning as an example. In Bach's German, the chorus cries out "Herr," meaning lord. Thanks to the initial h sound, the German word is "so powerful in the voice," Erickson says. But most translations have begun with lord or sire.  In one old version, the chorus sings, "Lord, Thou our master, thou whose name in all the earth is glorious and ever shall be." Erickson and Marshall didn't want the likes of that.
"We struggled for months, batting ideas back and forth," Erickson recalls.
He and Marshall make that opening phrase: "Hear, mighty ruler, Lord whose fame, whose power is broadcast far and wide." By beginning with "hear," Erickson says, "you have the aspirated h and the energy I think Bach was interested in with 'herr'." A New York group used the translation last spring, and Erickson sees further wordsmithing as "an ongoing project."

"For both Madeleine and me, it comes from spending decades and decades of our lives with this music, and the desire to try something," Erickson adds. "There was one listener at the first performance who said (afterward), 'It's as if you took the veil off the work.' I just love that."
Good Friday will bring a reprise of Erickson's own setting of the St. John Passion, premiered last spring (March 29). It has "a very different feeling" from Bach's, Erickson says. Much of the score grows from chant melodies, sung in unison or harmonized. Whereas Bach intersperses Lutheran chorales as reflections on the crucifixion story, Erickson opts for hymns from around the world.
"It really wasn't my idea to program it again," he adds. "It was the board's, as we were (planning) the season. I said, 'OK, folks. Thanks!'"
The group also has more instrumental music in store. Louis-Marie Fardet, a Houston Symphony cellist who switches to a period instrument for the Bach society, will take the spotlight in Bach cello music (Feb. 23). Kerswell, the Bach society's associate director, will join members of the Bach Orchestra in a concert of sonatas (April 19).
The Bach Society caps off its season with music composed in the New World during Bach's lifetime (May 10). The fare will range from music sung in Mexico City's cathedral to spirituals that emerged from slavery in the United States.

The concert harkens back to the program Erickson and the Bach choir performed in a short tour of Germany last summer, when they put Bach alongside his American contemporaries. The annual Bach festival in Leipzig invited the group to Bach's own church, the Thomaskirche.
Performing there is "terrifying and a thrill, all at once," Erickson says. He also relishes the group's visit to Arnstadt, a "small, charming town" where one of the local churches hired the teenaged Bach in 1703.
"My favorite statue of Bach is just outside that church," Erickson recalls. "It's the only statue I know of that's Bach as an 18-year old. He's leaning back against a fence with his arms crossed. You can just look at him saying, 'I'm ready to take on the world.' It's a great monument."
-STEVEN BROWN