Everett Spruce (1908–2002), Southwest Texas Landscape, 1936, oil on board, Mark and Geralyn Kever Collection © 2019 Alice Spruce Meriwether.
---
Nineteenth-century cabinet cards and a forgotten Texas artist are the two new exhibitions at the re-opened Amon Carter Museum of American Art in Fort Worth. The 120-work exhibition Acting Out: Cabinet Cards and the Making of Modern Photography and Texas Made Modern: The Art of Everett Spruce run through Nov. 1.
"Acting Out is about how we came to embrace photographs as part of every day, the time of selfies, Snapchat, Instagram. It's not about high art or major photographers and their contribution," said John Rohrbach, Senior Curator of Photographs. The show is about the postcard sized photographs that preceded the emergence of the Kodak brownie camera.

Introduced in London in 1866, they eventually made their way to the United States. They were originally referred to as "cabinet style cards."
"There was a lot of discussion among promoters, asking 'Is that really the term we want to use?'" Rohrbach said. The name stuck, however, "because they are small enough to be stuck on a bookshelf, printed on thick cards so they could be mailed easily."
"Most of the photographs are fairly straightforward," he said. "But getting a portrait was part of the entire experience. You were performing for the camera. Some people would stare, but others would pose. The challenge was filling the negative space and getting people to enjoy the experience, enough they want to come back."
"What this show presents is a widespread undercurrent of cabinet cards," he said, showing people who are "acting out" scenarios with playful backgrounds, such as canoes, rocks, props and backgrounds
In one from the 1880s, Benjamin J. Falk of New York portrays Helena Luy, flying like a fairy or an angel. In one of the most shocking, taken by M. C. Hosford of West Rutland, Vermont, one man is holding another's head down, while wielding a cleaver.

"All of this is a game," says Rohrbach. "We think of photography as documenting the world, showing us reality, but late 19th century photography showed not only what people look like, but was a chance to perform and have fun." The medium provided a release through games in front of the camera.
Photography was not a lucrative job, so many travelled and advertised themselves in creative ways. They used the backs of or frames around the photographs to advertise themselves.
But creating the individualized experience was the primary way to lure customers back. "When one purchased the card, one could remember the studio and it was a way to return."
"Before the Brownie, people were doing these things with photography," Rohrbach said. "They were primed to perform with and appear in Brownie camera photos." And eventually, along came the selfie.
At the peak of his career in the mid-twentieth century, Everett Spruce was one of the best-known visual artists from Texas. The prolific artist's estimated 800 paintings were acquired by the Museum of Modern Art, The Metropolitan Museum of Art, the Whitney Museum of American Art and private collectors. Texas Made Modern: The Art of Everett Spruce follows him from the 1920s through the 1970s, showing how his process and subjects became more sophisticated.
"As a Texas artist, people associate him with the Dallas Nine," said Shirley Reece-Hughes, Curator of Paintings, Sculpture and Works on Paper. "But what differentiates Spruce from them is his openness to modernist ideas. He moved beyond what his contemporaries were doing because he never stayed static. He kept challenging himself."
His subjects focused on his communion with nature. He was a fan of naturalist writer Henry David Thoreau. What made his work stand out was a distinct focus on the state's landscapes and nature, from rocks and quarries to farmlands. People rarely appeared in his paintings. If they did, they were stripped down. The lack of characters was a departure from other regionalist artists, who used their canvases as political commentaries during the Great Depression.
"He wanted to communicate nature," she said. "There's a sophisticated dynamic patterning to brushwork, and he's looking at agitated atmospheres, looking at the climate as the state industrialized," Reece-Hughes said. "The static qualities of earlier work gives way to looser, almost ephemeral, fleeting qualities."
The surface quality of his work developed dramatically during the Depression.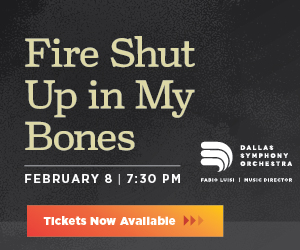 "He was a technical master," notes Reece-Hughes. "Even in his early work from the 1930s, you see the hidden brushwork, the broken brushstrokes," she said. In the red, gray and green oil on canvas Abandoned Quarry from 1977, "he has gone beyond what he was doing earlier but kept a constant goal of power of nature. He wants you to contemplate nature as he has."
—JAMES RUSSELL