As Texas Christian University celebrates the sesquicentennial of its founding, the School of Art is mounting a group exhibition of 150 artists celebrating the talent and range of artists whose work has contributed to the creative life of TCU students and faculty, as well as Texas art and beyond.

Dr. Sara-Jayne Parsons, director and curator of the art galleries at TCU, has collaborated with the faculty on selecting the artists in the show. "This is my take after nine years at TCU," she said. "Another curator at another time would have made a different list." Running through May 6, 2023, the exhibition
150 Years/150 Artists
includes work by current and past students, current and alumni faculty, and even current and past gallery managers.
"One major underlying idea was to include a diversity of practice," said Dr. Parsons. Consequently, drawings, paintings, prints, sculptures, photographs, fiber art, new media, ceramics, and installations comprise the show. Also included are key pieces from the TCU permanent art collection of more than 1,500 objects valued at over $3 million.
"I wanted to let our students know that this work is available to them for study and inspiration," Dr. Parsons said. "I included several Andy Warhol pieces as a way to illustrate the depth of our permanent collection." Following Warhol's death in 1987, the Andy Warhol Foundation for Visual Arts was founded, and on their 20th anniversary, the foundation gifted his work to various American museums, including TCU. The museum received an initial gift of 160 Polaroid and black-and-white photographs in 2007-2008 and seven screen prints in 2013.

Two longtime faculty members from TCU's early days are represented in the show. A small plein-air landscape by Samuel Peters Ziegler depicts the site where the art school is now located. Ziegler headed the art department from 1925 to 1953, developing the curriculum and establishing the school of art as an important part of TCU. McKie Trotter, who taught at TCU from 1953 to 1988, is represented by a small charcoal drawing of a tumbleweed.
Another notable faculty member was Harry Geffert, who spearheaded the sculpture department from 1962 to 1989. He passed away in 2017, and a key piece donated by his wife, Linda, is being shown for the first time. Another debut piece is by Ron Watson, who directed the art school for 30 years and retired in 2012.
Current faculty members are an important part of the show as well. Dick Lane is the director of the department and teaches photography alongside Kalee Appleton; Nick Bontrager teaches new media; Adam Fung teaches painting, Dan Jian teaches painting and drawing, Rachel Livedalen teaches printmaking, Mary Nangag teaches art education, Chris Powell teaches ceramics, and Cam Schoepp teaches sculpture. Alumni faculty included in the show are David E. Conn and Linda Guy (printmakers), Susan Harrington and Jim Woodson (painters), and Luther Smith (photographer).
The exhibition also showcases current MFA candidates and BFA students in their final semester before graduating. Among the many notable TCU graduates in the exhibition are Patrick Kelly, director and curator of the Old Jail Art Center in Albany, Texas; Candace Hicks, who holds an MFA in printmaking and teaches at Stephen F. Austin State University; and Ryan Goolsby, who has an MFA in sculpture and works in the Southern Methodist University Division of Art as a technical manager.
Fernando Alvarez (MFA, 2022) is a Honduran artist whose work addresses the trauma of being displaced from one's homeland. After escaping Honduras in 2006, he has been exploring violence, distrust, and personal loss in text-based paintings and objects. Brooklyn-based Lillian Young (BFA, 2018) describes herself as a painter and printmaker who incorporates historical documents and photographs into her work, which deals with racial issues. Installations and sculptures by Bernardo Vallarino (BFA) address the abuse of power and human suffering.
TCU graduate Ann Stautberg recently exhibited large photographs of palm fronds silhouetted against dramatic skies at Barry Whistler Gallery in Dallas and Andrew Durham Gallery in Houston. Houston painter Terry Suprean has been showing statewide since earning his MFA in 2005, and artist Christopher Blay served as news editor for Glasstire for three years before becoming chief curator at the Houston Museum of African American Culture.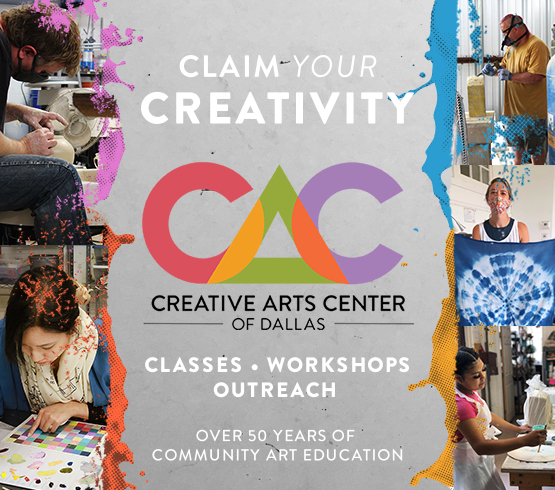 Dr. Parsons arrived at TCU in 2015 from Liverpool, England, where she was curator at Bluecoat, a contemporary arts center. While there, she helped organize a 300-year history of the nonprofit, an experience that served as a model for this show. She is working on a catalog that includes a brief essay outlining the show and the concepts behind it.
"I hope this is an inspiring, vibrant contribution to the TCU School of Art," Dr. Parsons said. "I wanted to highlight our alumni and graduates who are out in the world working and making art, but most of all, I wanted the exhibition to be fun and exciting."
—DONNA TENNANT