Sure, Rock of Ages does well at the box office. But Theatre Under The Stars had another reason for choosing the salute to 1980s hair bands as its first show since the covid-19 shutdown.
"There's a powerful thing with nostalgia and remembrance," TUTS executive director Dan Knechtges says. "There's great comfort in it after we've been through this plague—this pandemic."

"The Eighties was the last generation where there was one Billboard Top 100, and all of these singers competed for it. You heard Prince next to Madonna next to Bon Jovi next to Aerosmith, and they were all in the same sort of genre, in this wonderful, kooky, mixed-up way. We were in some ways one cultural generation, all experiencing the same thing. Forty years later, it's like— 'Wow, that really existed.' Now, you get to choose (genres), and you never hear what's on the other side."

When Rock of Ages opens at the Hobby Center for the Performing Arts on Oct. 5, 18 months will have passed since the company last welcomed a live audience. To survive the shutdown financially, TUTS laid off 15 percent of its staff, Knecthges says, and those who remained took pay cuts. Meanwhile, with the theater dark, the people closest to the stage—whom TUTS hires show-by-show—were shut out.

"It's been devastating for our stagehands, our wardrobe (staff), our orchestra—really devastating," Knechtges says. "For a lot of people doing (Rock of Ages), it might be their first time doing a show in over a year." Thinking of the sheer physical stamina it takes to perform night after night, TUTS has sent out tips for getting back in shape, Knecthges says. It also focuses on hiring the kind of performers motivated to keep themselves in top form—"really talented people who have discipline."

­­­

TUTS offers its audiences shows it assembles itself as well as touring productions crisscrossing the nation, and the season's first four shows are the company's own. The nuns vs. hoodlums romp Sister Act (Nov. 2-14) will star onetime The Voice finalist—now Houston resident—Simone Gundy, whose track record with TUTS includes roles in Memphis, The Wiz and Elf.

"A lot of people don't know this, but she's a real cutup—she's very, very funny," Knechtges says. "She's finally getting a role that shows everything she is. … She had a small part in Elf, and she kind of ran away with the show. She played a secretary, and she was so funny." On top of that,  "she's got this incredible voice. She's dangerous that way," he adds, laughing.

The Little Mermaid (Dec. 7-24) builds on the company's history with screen-to-stage transformations of Disney movies—starting in 1993, when TUTS presented the pre-Broadway run of Beauty and the Beast. The moviemaker's live-theater arm is "a big supporter of TUTS doing those Disney titles," Knechtges says. "They have a lot of say in when and how we can do them, and they've been very accommodating to us—just because of that historical relationship."

As the holiday show, The Little Mermaid is TUTS' largest production of the season. "We do it big and celebratory," topping out at 50 or more people onstage, Knechtges says. The new designs, he adds, will tackle a visual challenge "that never really got solved on Broadway: How do you differentiate between underwater and above water?" TUTS is creating video projections to conjure up the two worlds, and they'll "give an incredibly rich visual experience."

The season's nod to Broadway classics will be Rodgers and Hammerstein's South Pacific (Feb. 8-20). The World War II saga dates back more than 70 years, and it contains some of the most stirring music in Broadway history—especially the ultra-romantic "Some Enchanted Evening"—but its look at racial attitudes packs as much of a wallop in  the George Floyd era as it did in 1949. Knechtges points to the dissection of racism by Lt. Cable, an American soldier who falls in love with an Asian woman. Cable's words could describe today's hatreds, too.

"The song goes, 'You have to be carefully taught,'" Knechtges says. "I fear that we're teaching the wrong lessons to (some of) our young people today. … The show now has more resonance than when it was originally created."

Musicals, Knechtges continues, "can deliver messages we don't want to hear or deal with in a way that allows us to be challenged and be confronted, while still entertaining us and making us laugh and cry. … I love it when audiences come in and think, 'Oh, South Pacific is for my grandparents'—or their great-grandparents, at this point—and they discover that, 'Wow, it's actually for me and speaking to me.'"

Come from Away (March 22-April 3) is another musical with an overarching theme. Based on real events immediately after the 9/11 attacks, the show—nominated for seven Tony awards in 2017—takes us to the Canadian town of Gander. When the shutdown of international air traffic strands hundreds of travelers there, the townspeople step up to feed and care for them.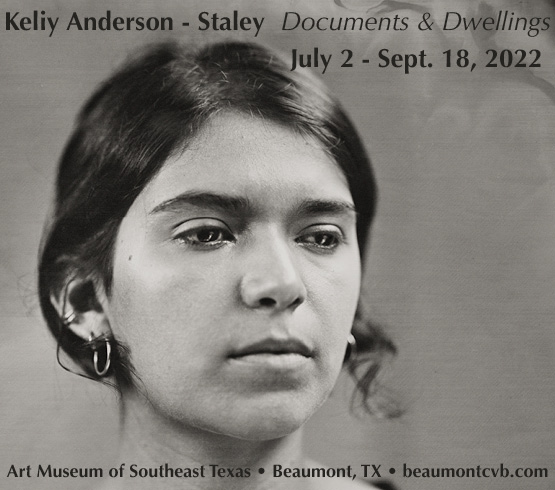 "They support total strangers, some of whom don't speak English. … They treat them as if they're family and comfort them," Knechtges says. "It really (celebrates) the power of the community. I can't think of a better thing." Though Broadway at the Hobby Center introduced Come from Away to Houston in March 2020, TUTS' connection to it goes back to the show's development, Knechtges notes, when TUTS put in seed money.

The season will close with another real-life tale: Jersey Boys, the story of  Frankie Valli and the Four Seasons (May 10-22). Knechtges considers it a modern classic: Along with Mamma Mia, it launched a new genre within musicals.

"If Jersey Boys is not the best jukebox show, it's one of the best," Knechtges says. "It's such a great show about the boys triumphing over a meager background, screwing up, then righting that. I can't think of a better show to end the season with, especially coming out of a pandemic. It's going to be so great when the audiences get up dancing and celebrating."

—STEVEN BROWN