The wall next to Melissa Young's desk is covered in neatly arranged Post-it notes. It's how the artistic director of Dallas Black Dance Theatre keeps track of her future plans for the company. Young used to store those ideas in her head as she spent a quarter century unwittingly preparing for the job. Now she has a troupe of 13 dancers and a multi-million-dollar budget at her disposal.
"It's actually just what I expected," she says in her office at the eastern end of the Dallas Arts District as she completes her first season at the helm. "I have not been thrown off or caught off guard by anything. With planning, anything can be successful. I just have to go for it."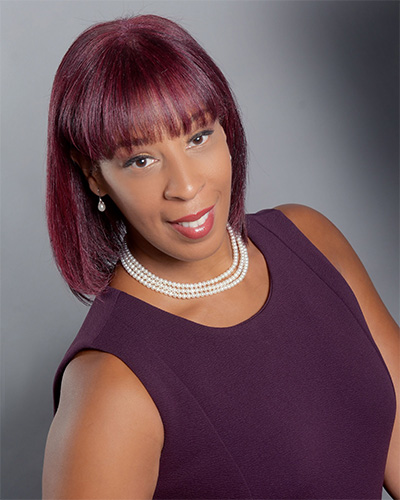 Young's first year marks a continuation of the trajectory that Dallas Black Dance Theatre has been on for a decade. Its growing resources have led to a stronger repertoire and a better-trained group of performers. "You can't help but be on the Marley and think, 'I have to do more because they're doing more,' " she says. "They push each other. There's no moment of 'let's just get through this.' "
Planning wasn't always her strong suit, Young admits. She has spent 25 years—more than half of her life—with Dallas Black Dance Theatre, the first 11 as a dancer. That period also covers more than half of the company's existence. She has been rehearsal director, dance academy director, associate artistic director and interim artistic director at the oldest dance company in North Texas, founded by the now legendary Ann Williams in 1976. "I only intended to stay for two years, as a dancer, then move on," she recalls. "I had no goal."
In her seventh season, a colleague advised an itchy Young that "sometimes you have to bloom where you're planted." "I never thought of it that way, but I always kept it in the back of my mind…My tool box is quite full because of daily experiences compounded. I'm very well prepared to take risks. In my new role, I'm getting comfortable being fearless. What's the worst that could happen?" Well, she could get fired, like her two predecessors.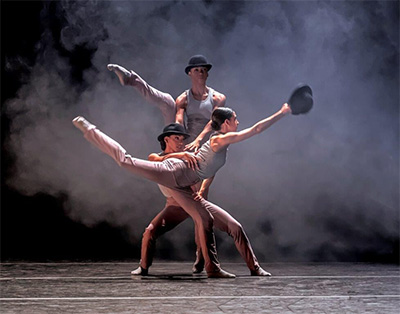 In fact when Williams announced five years ago that she was going to retire, everyone assumed Young was in line to take over. But the obvious choice was bypassed by a national search that led to the hiring of April Berry, a former principal dancer at Alvin Ailey American Dance Theater, who lasted about a year. Her replacement, Oak Cliff native Bridget L. Moore, also was let go after one season. "We're not even going there," Young says. "You hope what you dreamed up is going to make sense."
Named artistic director last September, she believes leaving the company in 2014 helped her gain perspective and figure out how to move forward. "I wasn't ready yet," she says. She returned a year later at the urging of Williams to help in the transition after Berry's departure. "Stepping away allowed me to see what my strengths were, understand what else I needed to learn and then jump right in."
One of the more interesting projects during her first season has been a collaboration with North Macedonian filmmakers funded by the U.S. State Department. The idea was to match ethnic groups in different countries who had similar historical experiences, in this case African-Americans and the Romani people, sometimes referred to as Roma or Gypsies. The filmmakers traveled to Dallas, and four Dallas Black Dance Theatre company members went to North Macedonia to create a documentary.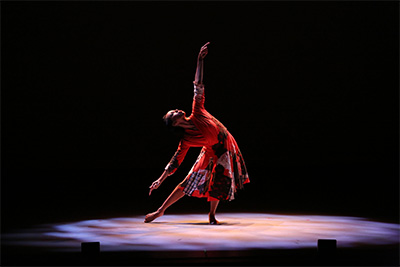 Explicating the black experience in America and collaborating across cultures is at the heart of the company's mission. To that end, Young's first year has included pieces by Alvin Ailey rehearsal director Matthew Rushing and Philadelphia-based Tommie-Waheed Evans, inspired respectively by civil rights era folk singer Odetta and Martin Luther King's "I Have a Dream" speech.
The season closes with a Spring Celebration on May 17-19 at the Wyly Theatre, the company's home venue. It includes a guest appearance by Manhattan's Ballet Hispánico in choreographer Annabelle Lopez Ochoa's Sombrerísimo, inspired by the paintings of surrealist René Magritte and the role of hats in different cultures. "I'm excited because of my roots as a Honduran-American," Young says. "I really admire what the company stands for, connecting what America looks like. What better way to collaborate in front of an audience than accepting each other."
The program also features the premiere of new works by company member Claude Alexander III and Darrell Grand Moultrie, a Juilliard graduate, Broadway dancer and Princess Grace Fellowship winner who has a diverse background choreographing ballet, modern dance, theater and commercial projects. On June 1, the company will roll out "The Big Dance," a new fundraiser that replaces the annual Founder's Luncheon. The theme is the Harlem Renaissance with live bands and mini-performances throughout the Wyly.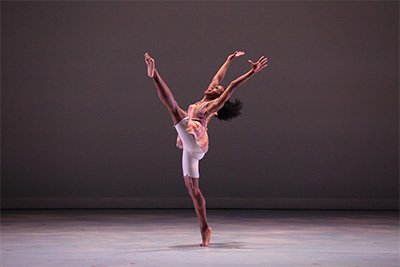 For next season, Young has commissioned new pieces from Alvin Ailey dancer-choreographer Hope Boykin, Rambert Dance Company artistic director Benoit-Swan Pouffer, and Joshua L. Peugh, artistic director of Dallas' Dark Circles Contemporary Dance. She's also eyeing contemporary European ballet choreographers who are all the rage. But she won't name them for fear that someone will steal her ideas.
"As I look at my wall, I want to make sure I'm continuously elevating the choreography from a fresh perspective," Young says. "I can't shock our audience with a 180-degree turn. I always want people to recognize that it's Dallas Black Dance Theatre, and I wonder if our dancers are capable of taking on these works. I have to tell myself they are. They're different bodies, but it will translate and add richness to what we do."
—MANUEL MENDOZA