Dark Circles Contemporary Dance in Joshua Peugh's White Day.
Photo by Sharon Bradford.
---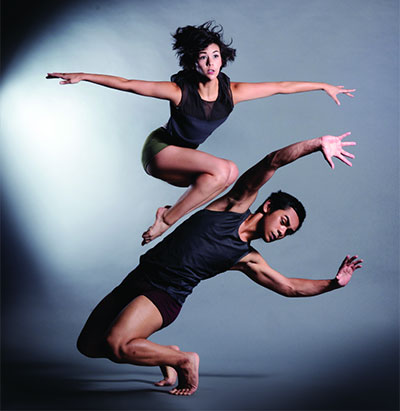 The second Dallas DanceFest will again bring together 20 troupes and soloists for three days of performances, but this year more are coming from outside of North Texas.  "Our mission is the same – to increase exposure to all of the dance companies out there," says co-founder Gayle Halperin, who with the Dance Council of North Texas launched the festival in 2014, a decade after its predecessor, the Dallas Morning News Dance Festival, called it quits. "Essentially, we're carrying on with that mission."
Halperin is most excited about the seven out-of-towners making the trip Sept. 4-6 to Dallas City Performance Hall. They include three companies from Houston (Houston Repertory Dance Ensemble, METdance, and NobleMotion Dance); a soloist (AJ Garcia-Rameau) and choreographer (LaQuet Sharnell Pringle) from Austin; The Bell House group out of Tulsa, Okla.; and Birmingham, Ala.'s Natyananda: The Joy of Dance.
"We've developed more connections and relationships and it's so easy now to go between these cities," Halperin says. "It's good for Houston and Austin companies to come to Dallas."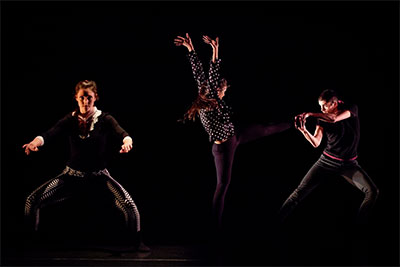 The Bell House will perform Carry On by Austin choreographer Amy Morrow, whose work was last seen in Dallas last March as part of Avant Chamber Ballet's Women's Choreographer Project. According to Halperin, Natyananda, which modernizes classical Indian dance, received a grant from the Alabama State Council on the Arts to travel to the festival.
"Touring our company is expensive, but it gives us a chance to share our work in new communities and extend our audience base," says Andy Noble, co-artistic director of NobleMotion, which is performing A Motorcycle for Moses at the festival. A troupe from Dallas' Booker T. Washington arts magnet high school also is mounting a Noble piece at DanceFest, 9/Tenths of the Law, which was commissioned by the school. "It also affords us the opportunity to deepen our repertory. All too often a work is created and performed only a few times. Touring allows that work to have a longer life."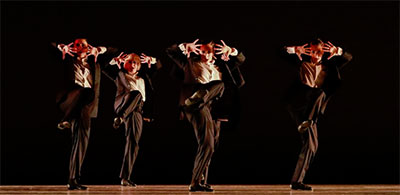 METdance, which is bringing choreographer Kate Skarpetowska's Consumed, already has experience at the festival, having participated in the inaugural version last year. Artistic director Marlana Doyle says she applied because the company had "amazing feedback" at the Dallas Morning News festivals from 2001 to 2003. "We missed traveling and performing for the Dallas audiences. We frequent the festival circuit as it is a great way to tour Texas and participate and network with other companies, choreographers and dancers."
Anchoring the program are three mainstays of the Dallas dance scene: the Bruce Wood Dance Project, Dark Circles Contemporary Dance and the main and junior companies of Dallas Black Dance Theatre. DanceFest has commissioned choreographer Pringle to create a new text-based work for the Dance Project, where Halperin serves as board chair, and the group also will perform excerpts from the late Wood's Requiem. Meanwhile, Dark Circles, fresh off their successful run at the Jacob's Pillow Dance Festival's historic Inside/Out stage, will offer artistic director Joshua L. Peugh's provocative White Day.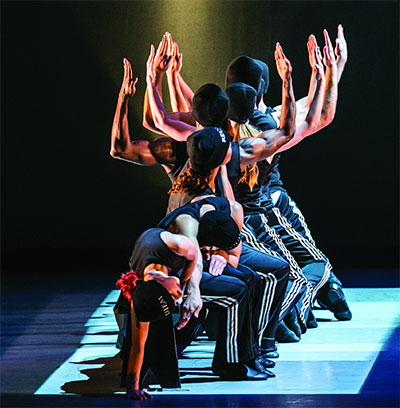 Most of the DanceFest groups were selected through an application and curating process. Applications were up this year, from 47 to 55. The curators were former Houston Ballet dancer Lauren Anderson, now outreach associate for the company; Fred Darsow, associate professor of dance at the University of Texas-Pan American in Edinburg; Dallas native and choreographer Bridget L. Moore, a visiting artist at Sungkyunkwan University in South Korea; and Catherine Turocy, co-founder of the New York Baroque Dance Company.
Besides Pringle, the Dallas Cowboys Rhythm & Blues Dancers, a hip-hop group that performs at games, and Rhythmic Souls, the surprise sensation of the 2014 DanceFest, have been invited to participate. Other North Texas groups selected to perform at the festival include Ballet Ensemble of Texas, the Booker T. Repertory I and II companies, Chamberlain Performing Arts, Mosaic Dance Project, the SMU Meadows Dance Ensemble and the Texas Ballet Theater School.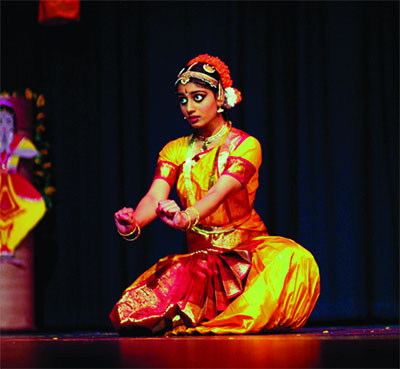 Following evening concerts on Sept. 4 and 5, DanceFest winds up with the Dance Council Honors on the afternoon of Sept. 6. Rhythmic Souls has been commissioned to create a new work in honor of Chicago tap pioneer Lane Alexander, one of eight important dance figures being recognized by the Dance Council. The others are dance educators Pat and Tanju Tuzer, studio owner Gwen Owens, classical Indian dancer Shalini Varghese Chandragiri, lighting designer Tony Tucci, Elledanceworks co-founder Ronelle Eddings and dance educator Susan Savarese.
"Last year was successful, so you have that pressure," Halperin says. "You have to make sure it wasn't a fluke."
—MANUAL MENDOZA