When you grow up singing and studying opera, part of that identity stays with you, even if you don't remain a singer by profession. The inner truth comes out as Ian Derrer, the Dallas Opera's general director and CEO, discusses the Verdi opera that will open the company's 65th season.

"As somebody who was a singer and was a baritone,
Rigoletto
is close to my favorite opera of all time," Derrer says. There's no mystery why. Verdi's dark-hued drama (Oct. 8-16) centers on one of the juiciest baritone roles there is: a court jester who also, in a tragic combination, is an overprotective father. It's a signature part for the Republic of Georgia native who will play it in Dallas.
"There aren't that many baritones in the world that you think of as synonymous with the role, but certainly, George Gagnidze is one of them," Derrer says. "This will be his Dallas Opera debut. He's a powerhouse as a singer and performer."
Soprano Madison Leonard, whom Austin Lyric Opera audiences recently saw in Mason Bates' The (R)evolution of Steve Jobs, will debut in Dallas as Rigoletto's self-sacrificing daughter, Gilda. For the role of the skirt-chasing Duke of Mantua, Dallas Opera brings back San Antonio native René Barbera, who in April played one-third of the love triangle at the heart of The Pearl Fishers.
Georges Bizet's score called on Barbera to sing an ethereal aria that's a touchstone of tenor finesse. "René brought down the house," Derrer recalls. "His Act 1 aria was ravishing."

­­­
To help make the 65th-anniversary season special, the company is staging four operas that it hasn't produced in more than a decade, Derrer says, and it will showcase each in a production that's new to Dallas audiences.
Director Tomer Zvulun's Rigoletto production, which Houston Grand Opera presented in 2019, updates the story to the Fascist era. Director-designer Doug Fitch's production of Hansel and Gretel (Oct. 28-Nov. 5) gives Engelbert Humperdinck's fairy-tale opera "a storybook quality," Derrer says. "It's got some incredible visual delights."
Hansel and Gretel also will gain a fresh musical flavor. Rather than casting the usual mezzo-soprano as Hansel, Dallas Opera has chosen a countertenor: Kangmin Justin Kim, who served as one of the soloists in the company's 2019 Hart Institute for Women Conductors.
"He has this beautiful, beautiful voice and a wonderful composure—and effortless nuance," Derrer recalls. "And he's fun and charming." The Gretel of soprano Elena Villalón, who appeared in the company's March staging of Jonathan Dove's Flight, "seems like a perfect match." Veteran soprano Patricia Racette will do double duty by playing the Mother and the Witch.
For the first time in 20-plus years, the company will stage Das Rheingold (Feb. 10-18, 2023), the opening installment of Richard Wagner's four-opera The Ring of the Nibelung. Derrer heads off the obvious opening question.
"The first thing people usually ask is, 'Is this the start of a cycle?' The answer is no," he says. "We're doing it as a one-off. I think Rheingold can stand on its own, and people really love it. It's one of the most exciting of the Ring operas."
The company's music director, Emmanuel Villaume, already looks forward to "the grandeur of it and the expansive orchestra," Derrer says, and the production comes from
Rigoletto
director Zvulun. Heading the cast as Wotan, chief of the gods: bass-baritone Nicholas Brownlee, who played the philosophical Colline in the company's 2019 production of
La Boheme
.
"His voice has all the things you want in a young Wagnerian singer," Derrer notes. "It's got plenty of brightness and edge, but it also has great nobility and rich, dark color. It's a wonderful sound." Down a very different line, Brownlee hosts an opera-themed variety show, Nick@9, on the company's online TDO Network.
The season closes with Mozart's men vs. women comedy, Così fan tutte (March 24-April 1, 2023). While the plot revolves around a prank that two young men play on their sweethearts, director-designer Michael Cavanagh—who moves the action to an East Coast country club in the 1930s—doesn't let the women come across as dupes, Derrer says.
"It's amazing what he does with the roles and the competition between the men and the women—the one-upmanship," explains Derrer, who saw the staging in its debut run at the San Francisco Opera. "This production much more clearly shows that the women have the upper hand earlier on. It's a really nice antidote to some of the more traditional approaches to Così, which have so much built-in misogyny."
The cast includes soprano Sara Gartland, who played Micaela in Dallas Opera's 2018 production of Bizet's Carmen, as Fiordiligi, and tenor David Portillo, who portrayed Don Ottavio in the company's 2018 staging of Mozart's Don Giovanni, as Ferrando. Elizabeth Askren, an alumna of the company's Hart Institute, will conduct.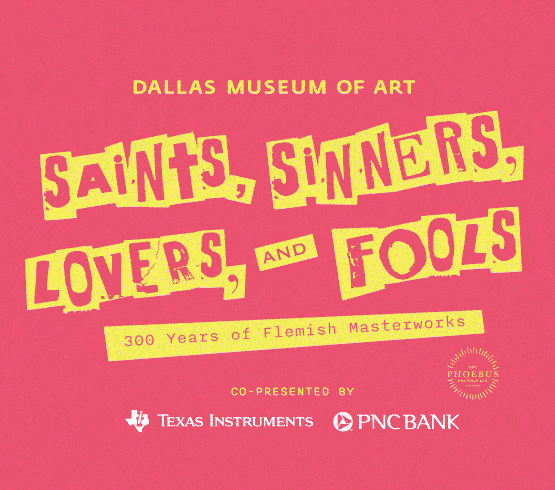 The company will preface the season with a free People's Choice Concert (Oct. 1) featuring opera favorites performed by members of the
Rigoletto
cast and other Dallas-area singers. Chinese soprano Ying Fang, who boasts "a voice of incredible purity and pathos," Derrer says, will take center stage in the annual Titus Family Recital (Jan. 15, 2023).
The pandemic helped spur Dallas Opera to make a big move into online programming—ranging from performances and interviews to free-spirited shows like Brownlee's Nick@9—and the company is making it even more accessible by eliminating the fee for its pay site, thedallasopera.tv. To launch the free reincarnation, Derrer says, the company will offer on-demand streams of the past season's mainstage productions, all of which were preserved on video.
Speaking of the recently ended season: It was the Dallas Opera's first since the pandemic, and the company pulled it off without ever having to cancel a performance because of any covid-19 surge, Derrer says. But it did have a close call precipitated by Mother Nature. An ice storm hit before a performance of Puccini's Madame Butterfly.
"A third of our orchestra couldn't get there," Derrer recalls. "A third of our chorus couldn't get there. Half our backstage dressers couldn't. We had a lot of obstacles."
"But we soldiered on," Derrer continues. Among other people who hustled, pianist Christopher Devlin of the company's music staff had to grab his score and fill in for missing players.
"We paged him about 5:30 and said, 'Can you meet in the conductor's dressing room from 6 to 7?' They went through the whole score and assigned him things to play," Derrer recalls. "It was pretty intense."
-STEVEN BROWN