The World Outside: Louise Nevelson at Midcentury is one of the first exhibitions to focus on the artist's midcentury sculptures and works on paper as seen through the lens of the world in which she lived. The show at the Amon Carter Museum of American Art Aug. 27 through Jan. 7, 2024, examines how Nevelson reacted to the artistic, economic, and political forces of post-World War II America.

Initially, Curator Shirley Reece-Hughes was intrigued with a full suite of twenty-six Nevelson lithographs in the museum's collection, which the artist created  in 1967 during a six-week artist fellowship at Tamarind Lithography Workshop in Los Angeles. The museum acquired them around that time.
"This is remarkable because most museums were not interested in works on paper in 1967, and we have the entire suite," said the curator. "Nevelson has always been an interest of mine."
The museum also owns a signature wood sculpture from 1959-1960, a painted plaster piece from 1998, and a ceramic piece.
"We have these etchings from 1953, too," said Reece-Hughes. "Here is an artist who goes between mediums seamlessly. She was attuned to everything happening around her."

Nevelson was born on Sept. 23, 1899, in Ukraine when it was part of the Russian Empire. Early in the twentieth century, she emigrated with her family to Rockland, Maine. She married a shipping magnate at age 21 and had a son at 23, but by 32, she had decided that marriage was not for her.
Her pursuits were always wide-ranging. She studied modern dance for more than 20 years and was interested in experimental theater during the 1920s. By the early 1930s, she was taking art classes at the Art Students League of New York, studying with painter Hans Hofmann. She spoke out about her environmental concerns in the early 1970s.
"I wanted to show how many different interests she had," Reece-Hughes said. "She lived through an extraordinary time, and her work reflects that."
The exhibition showcases more than 50 works of art by Nevelson, including sculptures, wall works, installations, and prints, some from across the country and a few from Europe. The curator has divided the work into five thematic sections that explore Nevelson's identity as an artist.
The earliest section is about Nevelson, the choreographer. "She wasn't trying to be a dancer," said Reece-Hughes. "She was learning how to connect her mind and body." Nevelson studied eurythmics, in which body movements are used to represent musical rhythms. Some of her earliest pieces are figural drawings of bodies twisting on themselves. Dancer Isadora Duncan was an admirer of Nevelson's work.
The next section looks at Nevelson, the visionary. In the 1950s, her titles reference celestial bodies and the universe. A large black sculpture from the Amon Carter collection is titled
Lunar Landscape
and was completed in 1959. Like much of America, Nevelson was fascinated with outer space and the space race. This manifested itself as a desire to create more transcendent sculptures. She started working on installations with experimental lighting and consequently arrived at the idea of painting her sculptures black and illuminating them with blue light. She invited the audience to participate, hoping to break down barriers between them and the objects.
A section on Nevelson as community-builder reveals her desire to bring people together. "It was partially a result of living through the war and having a son who served in the U.S. Merchant Marines," said Reece-Phillips. "During the war and its aftermath, everyone was working together for the good of the country." It was around this time that Nevelson started foraging for scraps of wood from the street to use in her work.
In 1959, Nevelson created a room-sized work, Dawn's Wedding Feast, for the Museum of Modern Art in New York that represents a wedding ceremony. All the wall sculptures, freestanding pieces, and hanging elements were painted white in keeping with the nuptial theme. Viewers who entered the room became part of the ceremony. Two columns from the original installation were borrowed from the Menil Collection for this show.
Nevelson the printmaker explores in depth her experimentation with prints, first with etching and then lithography. She even incorporated found materials like lace and fabric into her prints. "No one was doing that at the time," said Reece-Hughes.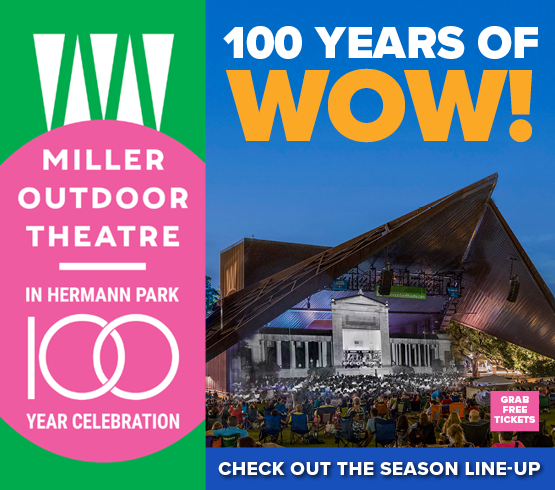 And finally, there was Nevelson, the early environmentalist. She used her work to comment on the need to protect the earth's resources. Her outdoor sculptures placed her at the forefront of the land and earth art movement in the 1960s and 1970s. "Most of her outdoor pieces were Cor-ten steel, but we have a model from MOMA that was made with Plexiglas," Reece-Hughes said.
The Rainforest Wall was borrowed from a European collection. Originally shown in the 1960s in New York, it underscored her belief in the important role the rainforest plays in maintaining a healthy planet. Her friend, the dancer and choreographer Merce Cunningham, did a rainforest performance in 1967 as well.
Nevelson seemed to work tirelessly. She possessed the gift of seeing relationships among the disparate objects she collected. Her sculptures were built by hand and painted in monochromatic colors to achieve a unified vision. There was no preliminary sketching; she would simply start assembling elements, using her talent to see the possible relationships among various objects and shapes. Nevelson rejected the mid-century era's obsession with domesticity and industrial production by using hands-on techniques and repurposed materials.
The art world was unsure how to label Nevelson, so they categorized her as an abstract expressionist due to her large scale and all-over patterns. However, she does not seem to fit into any classification. Innovative and independent, she kept to herself while staying attuned to developments in the art world. Her friendship with Diego Rivera and Frida Kahlo prompted her to visit Mexico and Guatemala, where she was influenced by the politically charged public murals created for the people in the 1920s, as well as Mayan architecture and iconography.

"I want this show to reveal how she never stopped reinventing herself," said Reece-Hughes. "After making her first prints in 1963, she did a series called 'Diminishing Reflections' of wall-mounted pieces using fabric. She was always moving in different directions."
Nevelson worked well into her 80s. She considered her persona an extension of her sculptures and was known for her dark eyes fringed with velvety-black mink eyelashes and bohemian manner of dressing. She was even included in Eleanor Lambert's "Best Dressed International Women" fashion list in 1977.
As a grand dame of the art world, Nevelson was photographed extensively by Robert Mapplethorpe, Helmut Newton, Cecil Beaton, Arnold Newman, Richard Avedon, and others. She was honored during her lifetime with numerous recognitions, including the National Medal of the Arts and membership in the American Academy of Arts and Letters.
Most major modern art museums in the U.S. own a Louise Nevelson sculpture. The World Outside reveals how the artistic and cultural landscape of postwar America shaped her vision and reaffirms Nevelson's significance as one of the leading American sculptors of the twentieth century.
—DONNA TENNANT