People often credit their childhood as being the pinnacle of their imagination; playgrounds are transformed into distant lands. Heroic quests are made as they journey from one side of the jungle gym to the next. Undoubtedly, more than a few took on Captain Hook and the infamous ticking crocodile.
In Dark Circles Contemporary Dance Artistic Director Joshua L. Peugh's newest work, Pete: A Dance Musical a playground becomes Neverland and a favorite childhood fairy tale extends beyond a youthful adventure and incorporates commentary on life's inherent contradictions and the queer, minority experience. Peugh adds another layer to his creative expression and will use both song and dance as he reimagines the ever-favorite Peter Pan. Pete runs Sept. 12-15 at Hamon Hall, AT&T Center for the Performing Arts in Dallas, and will also make its way to the Houston Fringe Festival on Oct. 26 at the MATCH.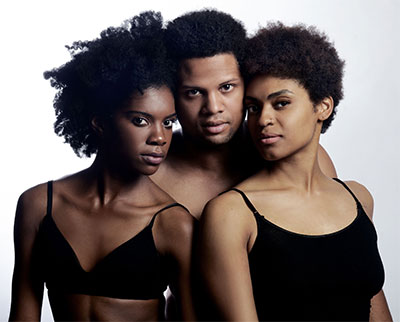 Named as one of Dance Magazine's 2015 "25 to Watch" and considered "an important discovery" by The New York Times, Peugh is a talented choreographer who is not afraid of re-interpreting beloved stories (last year Peugh successfully premiered his take on Aladdin in Aladdin, Habibi).
To frame his newest work, Peugh returned to the original story by J.M. Barrie—but only the parts he could remember. "After reading the novel, I waited a week and then tried to write down all the major plot points and characters' story lines," explains Peugh. "The things I forgot, well, I suppose I forgot them for a reason." Peugh then asked his dancers to do the same. From those pieces, he began to construct the story.
Outside of character names and story arcs, there's not much audiences will recognize from other popular interpretations of Peter Pan. For starters, Peugh trades turn of the century London for a present day urban playground. "The playground becomes the idea of Neverland," explains Peugh. "A playground is an imaginative space where many fantasy worlds have been dreamed of and explored."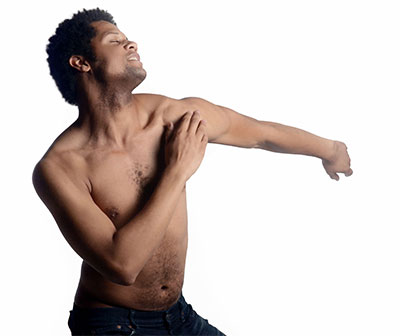 Perhaps not so obvious at first consideration, Peugh suggests there are other similarities between playgrounds and islands. "[They can both] be small and quiet. Conversely, they can be isolated, abandoned, and destructive." It is this type of duality that inspires Peugh and drives the focus of this work. "The dynamic of the island of Neverland is good and bad and so is the dynamic of reality as well as fantasy." Peugh says, "It is within this gray space—the contradiction—that I find the most interesting stories."
Peugh also likes to draw on the stories and experiences of his dancers. "I'm not interested in dancers pretending to be something they're not," states Peugh. Because he calls for his dancers to inject their own stories into the work, Peugh's work often touches on queer, minority, and gender explorations and experiences. In tune with Peter Pan, Peugh is particularly interested in how these nuances inform an individual's process of growing up and understanding of what it means to be an adult.
"The moral of the story is that all the lost boys have to come back to the world of reality, and they have to be men," explains Peugh. However, when it comes to Peugh's work, don't expect him to consider gender when assigning parts. "Wendy may be danced by a man. We'll see," offered Peugh.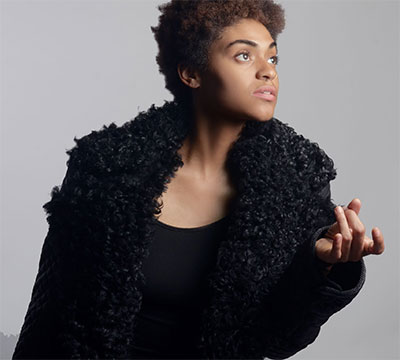 Another major theme that Peugh is exploring in this work is racism and institutionalized oppression and a white person's engagement with that topic. Peugh shared that he believes one of the biggest hurdles to addressing issues of race is politeness.
"I'm interested in how we politely avoid certain topics of conversation simply because they are messy." He purposefully explores this idea in none other than super villain Captain Hook. "I find Hook to be the most interesting [character]," shares Peugh. "He has that duality of being obsessed with good form and good manners yet he is a devious pirate."
While Peugh is no stranger to creating an evening-length, narrative work, this time he is pushing himself one step further with the introduction of song. Referring to Pete as a "dance musical," Peugh is collaborating with many creative partners, including a lyricist, to bring this story to life. Composer Brandon Carson,  Music Director Vonda K. Bowling, Lighting and Set Designer H. Bart McGeehon and Costume Designer Susan Austin hold long-standing working relationships with Peugh. However, this is the first time Lyricist Kierra Gray and Peugh have worked together.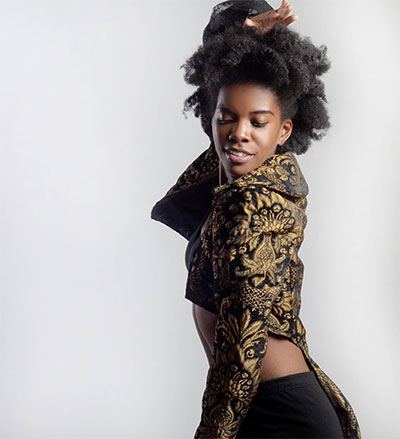 "I've worked with her brothers who are fantastic jazz musicians," tells Peugh. "When I asked if they knew any talented lyricists, they immediately recommended their sister [Kierra]." Another newcomer is Projection Artist Mona Kasra. Having met many years ago at an Asian film festival in Dallas, Peugh is thrilled they have finally found and opportunity to work together.
With the entire piece set on the same playground, Kasra is responsible for creating the different environments between reality and Neverland. Peugh hopes to add to this dimension with the use of technology. "The world of reality will be very digital, and Neverland will be more organic," explains Peugh. Furthermore, with a cast of only six dancers and more than six characters, Peugh uses digital communication (think Mrs. Darling facetiming Wendy) to separate the characters from the cast members that play them.
While Peugh's approach to this fairy tale is certainly unique, his intent and purpose is the same as many age-old fables. "I want to plant seeds and reframe some of life's biggest questions. I also hope to build some stamina for seeing things that make us feel uncomfortable."
—ISABELLE L. DOM