Contemporary Dance Takes a Hit in Texas
---
IMAGE ABOVE: Jane Weiner and Joe Modlin at the final class at Hope Stone's studio. Photo by Simon Gentry.
---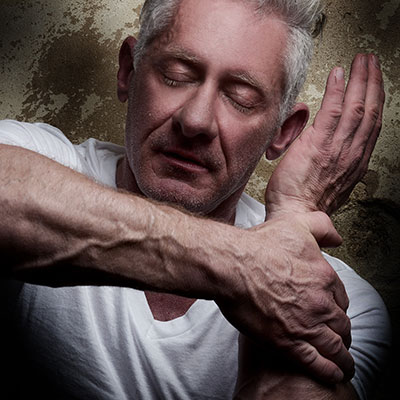 Contemporary dance in Texas took a suckerpunch with the sudden death of Dallas choreographer Bruce Wood, the closing down of Hope Center and Hope Stone Dance Company and Dominic Walsh's sabbatical from his company Dominic Walsh Dance Theater, all within the space of a month.
Last February, Nichelle Suzanne wrote "No Standing in Place Allowed" about issues of sustainability in Texas contemporary dance. I recall telling Suzanne before she began her research "not to sugar coat things," and she didn't. But little did all of us know what was coming around the bend. Both Jane Weiner of Hope Stone and Wood were interviewed for the story. It's clear in their words that artistic success doesn't get one far enough in long term sustainability. It seemed as though the entire Texas contemporary dance scene was in retreat mode, focused on producing less, but with more attention to quality. No one was on easy street.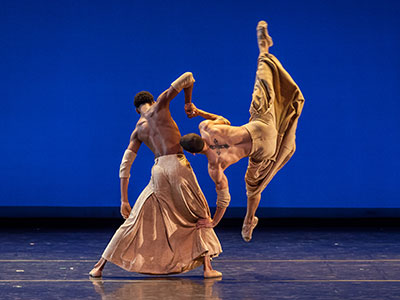 We had just gone to press with Manny Mendoza's preview of Touch, when we learned of Wood's death. Everything pointed towards things finally coming together for this beloved Texas choreographer. The loss is tremendous to the Dallas dance community. Weiner had one of her most successful seasons ever in terms of reaching people and community outreach. Although Walsh had already scaled back quite a bit, he participated in Ballet v6.0 at the Joyce last summer, and recently premiered a new dance film project at the Asia Society Texas Center.
MID-CAREER WOES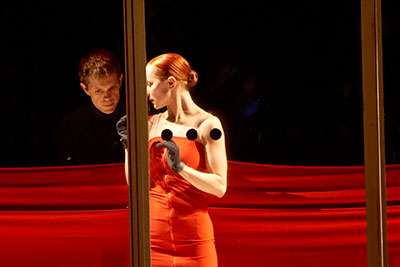 I think back at the showcase Houston Arts Alliance curated when Houston hosted the Dance/USA conference. Many of those troupes have either gone away, scaled way back or had long periods of dormancy. Dance in all cities moves in phases. We have reached a point where our mid-career artistic directors are confronting the challenges of aging parents, retirement worries and the big question, "Is this ever going to get easier?" We need to leave space for artists to move on in their lives sans a dance company. Consider Trey McIntyre's recent decision to end the company component of Trey McIntyre Project. The company gives their farewell performances at Jacob's Pillow, the very place where he launched his troupe. Sandra Organ closed down shop in a very thoughtful way, proud of what she accomplished and ready for her next adventure.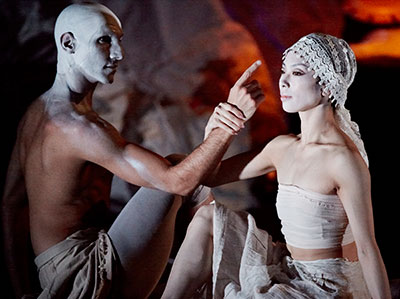 Artists in transition need some space. Our first inclination might be to ask what happened to Hope Stone and Dominic Walsh. Both lasted a decade or so and made remarkable work during that time, raising the bar for Houston dance, and putting it on a national map. I respect Weiner and Walsh for the choice to step back and consider their options without the daily demands of running an underfunded arts organization. They need the time and space to re-negotiate how to be an artist in this climate without draining their reserves. These choices are protective of their talents.
NO ONE IS STILL STANDING IN PLACE
Dance folks are a tough bunch. They move on quickly, making decisions on what comes next with precision and speed. All that time in dance classes transfers to action in the real world. The management of Bruce Wood Dance Project decided immediately to go forward with the June 12 & 13 show, Touch, now framed as a memorial tribute to the choreographer and another  chance to see his fine work. What a great way to honor Wood's legacy.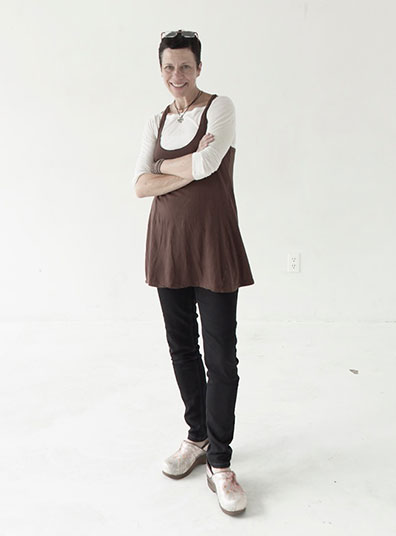 My biggest worry (and there were many) about Hope Stone closing was the loss of the city's dance hub, the place where dancers take daily class, without which we cannot claim to be a place that grows dancers. Within days of learning of the closing of Hope Stone, a trio of veteran company members, Courtney Jones, JoDee Engle and Catalina Alexandra, started organizing the Houston Dance Collective, which now offers classes on Wednesdays and Fridays at Dance Source Houston's The Barn. The response has been good and growing. This social media savvy gang regularly post photos of upcoming teachers to keep interest building. Weiner stepping back has allowed others to step into leadership positions. After a good long rest, I imagine Weiner will surprise us all on what's next.
I doubt we have seen the end of Walsh's work. He has been teaching at the Colorado Ballet when visiting his partner Domenico Luciano, now a principal there. I trust that Walsh will find a more nimble way to continue his artistic output without the administrative drag of running a company and the financial burden of a studio space.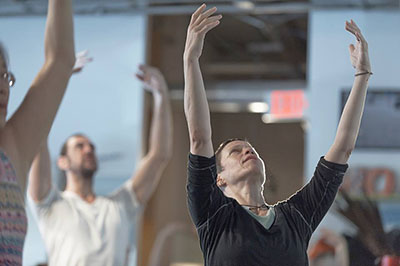 The community is reshuffling itself. I fully expect a younger crop of artists to move forward. The question remains, though, will an infrastructure come into place to allow these artists to flourish, or do we just wait until fatigue sets in again? There is work to be done to prevent that from happening. How will our communities come forward to nurture artists and companies to reach their full potential? Clearly, something needs to get fixed.
Amidst the loss and hopes for the future, I think a moment of gratitude is called for now. How lucky we have been to have witnessed the work of Weiner, Wood and Walsh, right here in Texas.
—NANCY WOZNY