IMAGE ABOVE:  Ballet San Antonio in Gabriel Zertuche's Dracula. Photo by Alexander Devora.
---
Ballet San Antonio Takes the the Tobin Stage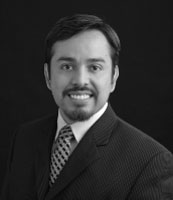 Artistic director Gabriel Zertuche calls Ballet San Antonio "the little company that can." But the city's only major professional ballet troupe isn't so small anymore. Growing from a contingent of 20 dancers to 32-strong for the 2014-15 season – its first in the new Tobin Center for the Performing Arts – BSA has been on the upswing since Zertuche, a former company dancer, ballet master and resident choreographer, took the helm in 2012.
He has expanded the group's repertoire to include works by master choreographers Ben Stevenson and George Balanchine and broadened its relationship with the San Antonio Symphony, which will accompany the ballet for not only The Nutcracker this season but also Stevenson's Romeo and Juliet.
The legendary Stevenson, who made his name at Houston Ballet and is now artistic director of Fort Worth-based Texas Ballet Theater, has joined BSA's advisory board. Last season, the company performed his Cinderella.
Founded in 1985, Ballet San Antonio's recent flourishing is reflected in a $100,000 gift made in August by H-E-B chairman Charles Butt and the July hiring of former Houston Ballet and Milwaukee Ballet principal Amy Fote as ballet mistress. The annual budget is now about $1.6 million.
The season opens Oct. 16 with Zertuche's Dracula, which premiered in 2011, and includes a spring performance of Balanchine's Donizetti Variations. A + C dancer writer Manny Mendoza talked to Zertuche about Ballet San Antonio's rising fortunes.
A+C:  How did the grand opening of the Tobin go?
GABRIEL ZERTUCHE:  It was spectacular. I think the audience really enjoyed the ballet. And many of those audience members are big supporters of San Antonio arts but had never seen the ballet company. So it was a great opportunity for us to showcase our talents and our abilities.
A+C:  What does it mean for Ballet San Antonio to be a resident company at the Tobin?
GZ:  It's a tremendous honor. This building was an over $203 million project, and we're one of three principal resident artists. What that means is we get to pick dates before anyone else, before anything else happens in the facility. That's a huge benefit. The other thing is working closely with the organization to make sure all of our needs are met, like the state of the art Marley surface they have purchased for us.
A+C:  Tell me about the expansion of the company from 20 to 32 dancers, the additional productions and new choreography. Why was it necessary to get bigger and what does that make possible?
GZ:  It was definitely necessary for us to increase in numbers, especially in the last two years as we have worked so hard to improve the repertoire and also to improve the quality level of the company.
Now that we are bringing in artists and famous choreographers like Ben Stevenson and having the George Balanchine Trust approve us for Donizetti Variations, it was important that we had enough dancers to pull off big shows. It's all coming together.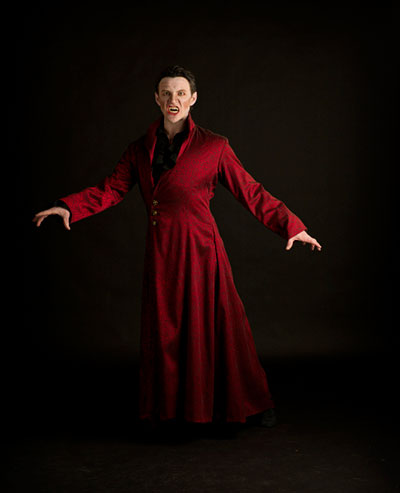 A+C:  What drew you to the Dracula story?
GZ:  San Antonio really loves Halloween culture. We thought it would be great to have a ballet that could bring in a diverse audience. So many people know who Dracula is and quite frankly it has brought in a very diverse audience, and to me that is important.
Also, everything was produced here locally. A local company did the fabrications. They created my concept and the costumes, sets, scenery and props. It means something that it was made right here in San Antonio.
A+C:  Characterize your version.
GZ:  I spent a lot of time researching Bram Stoker's novel. So that is different from some versions where they've used the characters names but not their stories. I'm proud of the fact that I've kept true to the story for the most part. There's a lot of dancing, a lot of great movement in the piece. And it has been revised, so it'll be fresh for people who saw it in 2011.
A+C:  The company is performing your version of The Nutcracker and Ben Stevenson's Romeo and Juliet to live music from the San Antonio Symphony. What kind of impact does that have?
GZ:  Audiences expect to hear live music at a ballet or an opera. There's nothing like the magic and the experience of having performers really connect with the music and the musicians. It really changes the dynamic. It just has this majestic feeling.
A+C:  Last year, Ballet San Antonio started a relationship with Ben Stevenson. How did that come about and what does it mean for the company?
GZ:  We had proposed to our board of directors that we needed to have ballets that were familiar to San Antonio or familiar to today's audiences.We talked about Cinderella and decided to explore that option.
I thought about choreographing it myself. Then it came to me that there is already this terrific Cinderella with terrific costumes and sets. That was the first time I thought, "We should really call Ben Stevenson."
I had never met him before. I thought am I really going to call Ben Stevenson? It was just very exciting when I picked up the phone. Ben was very generous. I talked to him about Ballet San Antonio, and he was very excited to help us produce one of his works.
That's huge, because it speaks volumes about the level of the company. He wouldn't just let anybody produce his ballets. It has to be somebody who can pull it off and do a great job. And so it was a tremendous honor when he agreed to it.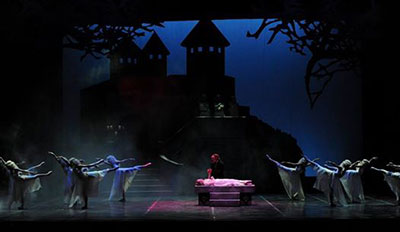 A+C:  Did he set the dance?
GZ:  He came in the last week to put the final touches on it. He'll be doing the same thing for Romeo and Juliet in February. He sends two people, [Texas Ballet Theater associate artistic director] Tim O'Keefe first, then Dominic Walsh will take over and then Ben will come in for that last week. Dominic is overseeing the whole project.
A+C:  What has been the impact of the donation from Charles Butt?
GZ:  The impact has been tremendous. We were not expecting that donation. When it happened, it was a surprise gift, which is always fantastic. But it goes back to what I was saying earlier. There are the large supporters of the arts community who have never seen the company. What that major donation has done – we got so much press out of it – is given us a lot of exposure. People are asking, "Who is this company?"
A+C:  You're from Midland.
GZ:  I was raised there and danced for Midland Festival Ballet, a civic company. I met [artistic associate] Susan Clark, a mentor who now works with the company and trained me very well in Midland and at Milwaukee Ballet. And that's how I met [BSA Ballet Mistress]Amy Fote, through that relationship with Susan and Milwaukee.
I didn't have a huge dancing career. I was thinking, what should I do next? Go back to college and figure out what to do with the rest of my life? I was in my mid-to-late 20s. But that bug you can never get rid of called me back.
I found Ballet San Antonio and saw that there was a lot of opportunity for growth with the company. The artistic director at the time gave me a lot of opportunities to choreograph. I danced briefly with the company, about a season. I was more interested in coaching and choreographing at that point.
A+C:  How did you get interested in dance?
GZ:  It was always in my blood. Ever since I was a little boy, I was always dancing, my parents would tell you. And I was always choreographing my little cousins. I'm Hispanic so I have so many cousins, I can't tell you how many. But I was always putting all my cousins together and staging them in productions. It was something I was born with, and I finally found an outlet for it.
A+C:  How do you feel about being on the other side of the Marley now?
GZ:  As a performer, you're focused solely on yourself and what your physical needs are for you to be able to reach the ultimate goal: the artistry of your art form. In my current job, I have to be able to pull that artistry out of dancers who work differently and have different capabilities, whether it's style or expression. You're always looking very closely to figure out how can I get even more out of this dancer or how do I pull out this certain element to help them develop their craft.
A+C:  Where do you see Ballet San Antonio at the moment and where is the company headed?
GZ:  I've worked with the company now eight years. Every time we face a challenge, we overcome that challenge and grow from that challenge and evolve and develop. We've been doing that every season since I've been working for this company.
The future I see is to really get on the map, to really have Ballet San Antonio recognized as one of the leading ballet companies in the state, in the country, one of the top companies in the world. That's a great goal and it's huge, and that will happen and it will happen very soon.
But my primary focus is this community. We have to make sure we keep ballet alive in San Antonio. That's a struggle many companies have globally. We have to protect our art form. People say ballet is a dying art form and won't sell tickets anymore. I respond that you have to come to San Antonio because we're changing how the city sees us, ensuring that our art form survives and that we continue to develop and grow.