---
IMAGE ABOVE: Shunte Lofton and Philip Lehl in the Stark Naked Production of The Winter's Tale, through May 16 in Houston.  Photo by Gabriella Nissen.
---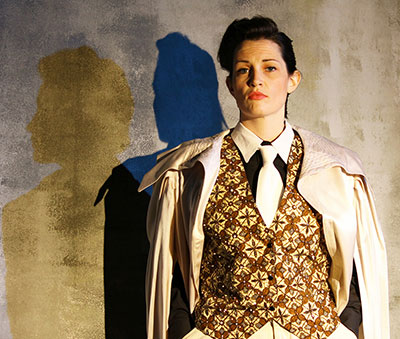 AUSTIN
Crank Collective presents Boomtown, a musical comedy about the most dangerous city in Texas. May 21-24, The Long Center.
Forklift Danceworks presents Play Ball, fefaturing the Huston-Tillotson Rams baseball team.May 9-11, Downs Field in East Austin.
Ballet Austin presents The Sleeping Beauty. May 9-11, Long Center.
Theatre en Bloc presents Bethany by Laura Marks. May 29 -June 8, Rollings Theatre, Long Center.
Street Corner Arts presents The Altruists by Nicky Silver. May 2-17, Hyde Park Theatre.
Paper Chairs presents The Suicide by Nikolai Erdman. May 15-31, The Off Center.
Breaking String Theatre presents Dulcey & Roxy at City Hall by Maxsym Kurochkin. May 1-17, Salvage Vanguard Theatre.
Generic Ensemble Company & Vortex present What's Going On? May 16-31.
Capital T presents punkplay, by Gregory Moss. May 29-June 21, Hyde Park Theatre.
Rude Mechs presents a Rude Fusion project, Church of the Passionate Cat,a world premiere production of a new play by Underbelly. May 8-18, The Off Center.
The Blanton Museum presents Perception Unfolds: Looking at Deborah Hay's Dance, avideo installation. Through May 18.
Austin Symphony presents Montero performs Mozart!, May 16, Dell Hall. Pianist Gabriela Montero and the orchestra bring the 2013-14 mainstage season to a close. May 25-August 24, Hartman Foundation Concerts in the Park at the Long Center.
Austin Shakespeare presents Free Shakespeare in the Park: As You Like It. ThroughMay 25, The Sheffield Hillside Theater at Zilker Park.
The Vortex and Electronic Planet Ensemble presents Ran•dom Sen•so•ry Re•gen•er•a•tion. May 2-10.
Austin Playhouse presents Roaring by Cyndi Williams, through May 4, and The Foreigner, Larry Shue's classic fish-out-of-water comedy. May 23- June 22.
Texas Performing Arts presents Mike Epps, May 2,and Lone Star Jam, May 3-4.
Lexus Broadway in Austin at Texas Performing Arts presents Warhorse, May 6-11, Bass Concert Hall.
ZACH Theatre presents Vanya and Sonia and Masha and Spike, Christopher Durang's Tony Award-winning play, May 28-June 22.
---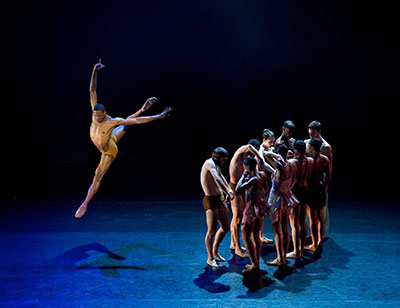 HOUSTON
Hope Stone Inc. presents Knit, the culminating show for the Hope Stone Kids Ensemble; May 2, Heinen Theatre.
DiverseWorks presents Karen Sherman in One With Others. May 2-3, The Barn.
Palestine Film Festival, May 9-24, MFAH and Rice Cinema.
MFAH presents Latin Wave: New Films from Latin America, May 1-4, Afternoon of a Faun: Tanaquil Le Cercq, May 24-June 1.
Asia Society Texas Center presents Yashodhara, May 3, and Sarpa Sutra, May 4.f
Bayou City Concert Musicals presents Let's Fall in Love: The Songs of Harold Arlen. May 5, 12, 18, Performance Centre at Ensemble Theatre.
Catastrophic Theatre presents Middletown,Will Eno's treatise on the strange beauty of life. May 23-June 14.
Stark Naked Theatre presents A Winter's Tale, a bare-bones Shakespeare production directed by Philip Lehl. May 8-16.
Alley Theatre presents Vanya and Sonia and Masha and Spike, Christopher Durang's Tony Award-Winning play. May 28-June 15.
Houston Symphony presents Beethoven's Triple Concerto, May 1, 3, 4; Christoph Eschenbach Conducts Mahler's Symphony of a Thousand May 9 & 10; The PaintJam Concert Experience World, May 22-24, Jones Hall.
Nameless Sound present Dos, Kira + Mike Watt, co-presented with Girls Rock Camp Houston. May 17, 14 Pews.
Apollo Chamber Players presents Of Gypsies and Rhapsodies, May 18, Duncan Recital Hall, Shepherd School of Music at Rice University.
Chamber Choir presents Love me Do! Long Songs of the '60s, including the 1860s and the 1960s. May 16-18.
Aurora Picture Show presents Rekindling Venus by Lynette Wallworth, co-presented with The Houston Museum of Natural Science, May 15, Houston Museum of Natural Science Burke Baker Planetarium; Elemental by Piotr Szyhalski, May 16-17.
Society for the Performing Arts presents The Pedrito Martinez Group, May 3, Miller Outdoor Theatre; Alonzo King LINES Ballet, May 9, Wortham Center; and Christina and Michelle Naughton, May 16, Wortham Center.
Miller Outdoor Theatre presents Philippines: Pearl of the Orient featuring Leyte Dance Theater,  May 2; Cinco de Mayo at Miller featuring Natalia Lafourcade, May 4; Houston Ballet, May 9-11; Vivaldi Dances with Core Performance group and  Mercury, May 30-31.
Houston Grand Opera presents Carmen. Through May 10, Wortham Center; Die Fledermaus, May 16-17, Miller Outdoor Theatre.
Da Camera presents Late Style NOW: Adams, Andriessen, Reich. May 2, Wortham Center.
Stages Repertory Theatre presents The Whipping Man. Through May 25.
TUTS presents Evita, Tim Rice and Andrew Lloyd Webber's Tony Award-winning musical. May 6-18, Hobby Center.
Main Street Theater presents Heartbreak House, George Bernard Shaw's comedy about British gentry stumbling towards the abyss. May 8-June 1, Rice Village.
Theatre Lab presents Cock, Mike Bartlett's play on sexual identities. Through May 11, Obsidian Art Space.
Ensemble Theatre presents The Old Settler, by John Henry Redwood Directed by Eileen J. Morris. May 8-June 1.
Texas Rep presents The Underpants, Steve Martin's wild and crazy satire. May 8-June 1.
Houston Ballet presents Modern Masters with work by Jiří Kylián, William Forysthe and George Balanchine. May 22-June 1,Wortham Center.
Lone Star Lyric presents Best of All Possible Worlds, words and music by Stephen Sondheim. May 16 & 18, Ovations Night Club.
---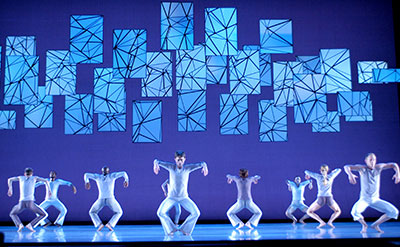 NORTH TEXAS
Texas Ballet Theater presents Swan Lake. May 30-June 1, Bass Hall.
Dallas Black Dance Theatre Spring Celebration Gala, a celebration of Ann William's legacy. May 16-17, Winspear Opera House.
TITAS presents Command Performance Gala, May 3; and Mark Morris Dance Group, May 10, Winspear Opera House.
Orchestra of New Spain presents Home and Garden II. May 15.
AT&T Performing Arts presents Itzhak Perlman. May 4, Winspear Opera House.
Fine Arts Chamber Players presents the 8th Annual Charles Barr Memorial Concert. May 10, Horchow Auditorium, Dallas Museum of Art.
Chamber Music International presents Concert 6, with music by Debussy, Brahms and Mozart. May 10, St. Barnabas Presbyterian Church, Richardson, TX.
Dallas Symphony Orchestra presents Beethoven Festival: Alessio Bax and Chee-Yun, May 3; Beethoven Festival: Beethoven and Schubert, May 6; Beethoven Festival: Kreutzer Sonata, May 10, Dallas City Performance Hall; Beethoven Festival: Beethoven 5, May 15-18, Meyerson Symphony Center.
Second Thought Theatre presents Booth. May 23-June 14.
Theatre Three presents Seminar. Through May 18.
Kitchen Dog Theater presents New Works Festival 2014 featuring the World Premiere of Barbecue Apocalypse, by Matt Lyle. May 23 – June 21, The McKinney Avenue Contemporary (The MAC).
Amphibian Productions in association with Theatre TCU presents Hunting and Gathering by Brooke Berman. Through May 4.
Dallas Theater Center presents Sherlock Holmes. Through May 25.
Stage West presents The Unmentionables byBruce Norris. May 17 -June 15.
Uptown Players presents The Lyons, Nicky Silver's play about a family grappling with the impending death of its patriarch. May 2-18, Kalita Humphreys Theater.
Dallas Children's Theater presents Charlotte's Web.Through June 1, Rosewood Center for Family Arts.
Jubilee Theatre presents Ma Rainey's Black Bottom. May 9-June 8.
Stage West presents Orlando, Sara Ruhl's adaption of the Virginia Woolf novel. Through May 4.
Casa Mañana presents Peter Pan, through May 11, and Always…Patsy Cline, May 31-June 8.
Watertower Theater presents Spunk. Through May 4.
Tarrant Actors Regional Theater presents The Curious Savage. May 9-25, Hardy and Betty Sanders Theatre, Fort Worth.
Bath House Cultural Center and One Thirty Productions presents Equally Divided, by Ronald Harwood. May 7-24.
The Fort Worth Opera presents The Fort Worth Opera Festival, Through May 11,Bass Hall.
Chamber Music Society of Fort Worth presents Trio of Perspectives: Caviar & Bordeaux Music by Faure, Rachmaninoff, Ravel. May 17 Modern Art Museum of Fort Worth.
Fort Worth Performing Arts presents UNT's One Clock Band, May 16; Spank! The Fifty Shades Parody, May 21-25; and Dave Millsap with Joe Corpening, May 30.
Stolen Shakespeare Festival presents Cat on a Hot Tin Roof, through May 4,and The Last Five Years, May 30-June 7, Fort Worth Community Arts Center.
Fort Worth Symphony presents Pixar in Concert, May 16-18,and Symphonie Fantastique, May 21-25, Bass Hall.
TeCo Theatrical Productions presents Jeff Lorber Fusion with Jimmy Haslip & Everette Harp. May 24.
Circle Theatre presents The Other Place, Sharr White's story about a neurologists whose life is coming apart. May 3-24.
Sundown Collaborative Theatre presents Insatiable Infatuation with Violence, conceived by Paul Vaughn.May 2 -11, PointBlank Black Box Theatre, Denton.
Eisemann Center for the Performing Arts presents Richardson Symphony Orchestra, May 3, and The Contemporary Chorale, May 31.
Sammons Cabaret presents Jerry Loftis with  Brad Williams and bassist Ross Schodek: Love, Longing & Passion—The Music of Mercer, Strayhorn & Jobim. May 15.
---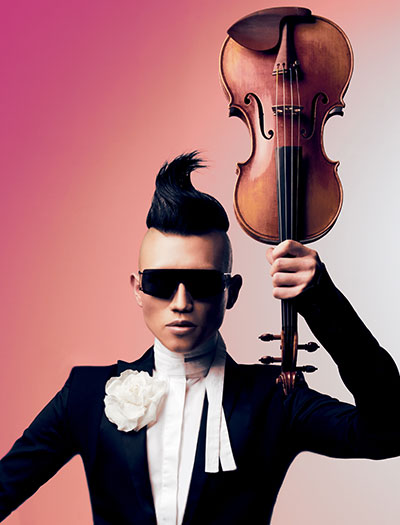 SAN ANTONIO
San Antonio Symphony presents Schubert's "Great" Symphony, May 9-10; Beethoven Piano Concerto, May 16-17, Majestic Theatre; Link Up: The Orchestra Moves!, May 20-22,Trinity University's Laurie Auditorium.
McNay Art Museum presents Robert Indiana: The Mother of Us All, a selection of Indiana's cut paper scene design and costumes from Gertrude Stein and Virgil Thomson's opera, through May 25; and Constructing the Stage: Artists from the Theatre Collection, through June 1.
Playhouse San Antonio presents Dead Man's Cell Phone,Sarah Ruhl's magical thriller. May 16-June 1, The Rose Theatre Company presents The Little Republican. May 2-10.
Classic Theatre of San Antonio presents Private Lives. May 9-25.
The Carver Center presents Jason Moran. May 17, Jo Long Theatre.
ARTS San Antonio presents Amadeus Leopold, May 22, The Charline McCombs Empire Theatre, Eduardo Delgado, May 31, St. Mark's Episcopal Church.
Magik Theatre presents Pinocchio, May 2-June 7.