Wendy Red Star Peelatchiwaaxpáash/Medicine Crow (Raven): Aappiiwaaxaaxiish/Shining Shell 2014, sewn tapestry, digitally printed cotton, 36 x 180.5 inches.
---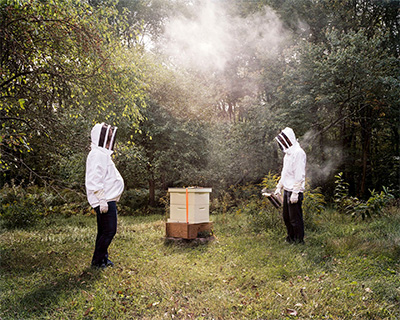 On the heels of Houston's lauded FotoFest, another photography showcase is gaining momentum in the Southwest and beyond. Beginning this month and continuing through September, PhotoSummer, organized by core partners University of New Mexico Art Museum and 516 ARTS in Albuquerque, along with CENTER in Santa Fe, heads into its second year of exhibitions and public programs.
In short, PhotoSummer is "a collaborative initiative that represents and actively promotes historical and contemporary photography in New Mexico." It began in 2015 as a result of a brainstorm between Kym Pinder, Dean of the College of Fine Arts at UNM (and, at the time, interim director of UNMAM) and Suzanne Sbarge, Executive Director of 516 ARTS.
Pinder explains that when she became interim director and was planning exhibitions for the next two years, she had a general humdrum feeling about summer programming because campus is quieter than at other times of the year. "I felt that the rest of Albuquerque and New Mexico is very active due to tourist travel," she says, "so why don't we try to capture a different audience for the summer?" Pinder anticipated that, no matter what shape PhotoSummer took, the focus on photography would help highlight the museum's stellar collection each summer. UNMAM will continue to partner with organizations in Albuquerque, Santa Fe and throughout the state under the guidance of newly appointed director Arif Khan.
"We landed on a shared interest in photography, which was at the forefront of both of our minds. 516 ARTS has concentrated on photography in many exhibitions over the past ten years, and I liked the idea of formally celebrating it," says Sbarge. "We teamed up with CENTER to expand programming to Santa Fe with their Review Santa Fe Photo Festival."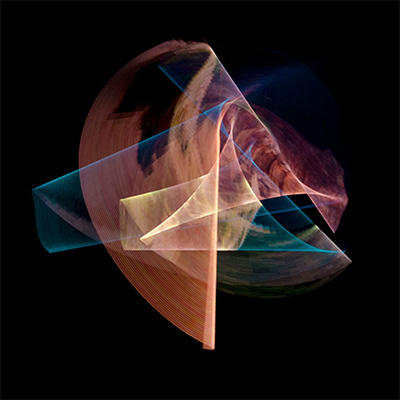 This kind of formal attention to the depth and breadth of the photographic programs in the region is long overdue. As CENTER director Laura Pressley points out, "Nearly every major city lays claim to a photography festival but, until PhotoSummer, there was not a dedicated annual celebration of the photographic arts in the four corners region."
Pressley also cites New Mexico's strong sense of place, distinct culture, quality of natural light, and striking landscapes as distinguishing factors for PhotoSummer, especially in terms of how those factors are revealed as both inspiration and destination for photography's pioneers as well as for contemporary artists. "New Mexico is an important place in the medium's history," says Presley, citing Ansel Adams' image of the Moonrise Over Hernandez, one of the most purchased photographs of all time. George O'Keeffe, married to Alfred Steiglitz, took up residence in The Land of Enchantment and lured many notable photographers and patrons there as well.
Founded in 1994, CENTER is a non-profit organization committed to advancing the photographic arts, and offers six major annual programs along with exhibitions and educational presentations. Additionally, UNMAM holds one of the largest photography collections in the US, due in large part to Van Deren Coke, founding director of the museum who was brought onboard in the early 60s to lead the well-known photography program; he donated more than 1,200 items from his own collection, including prints by Walker Evans and Henri Cartier-Bresson. Coke also authored The Painter and the Photograph: From Delacroix to Warhol, a popular book that traces the history of painters' use of photographs.
Additionally, one of the largest photo archives is housed at the Palace of the Governors (part of the New Mexico History Museum) in Santa Fe, and the Marion Center for Photography at Santa Fe University of Art & Design contains the research collection of art and photo historian and writer Beaumont Newhall.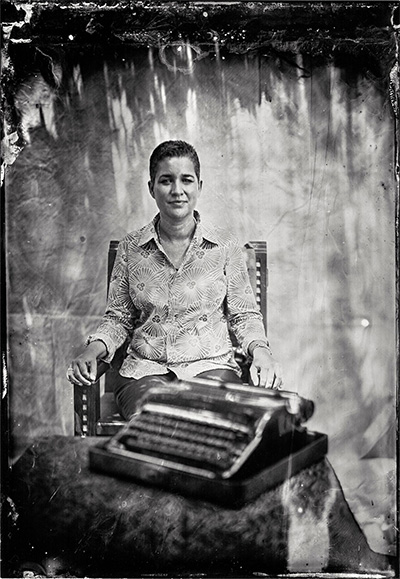 Although PhotoSummer is focused on photography in New Mexico, it is not limited to New Mexican artists. Instead, the focus is "as broad as the photographic medium," says Sbarge, totaling over 250 participating artists, presenters, and curators at approximately 20 venues. Texas artists in this year's lineup include Delaney Allen whose work is on view in Future Tense at 516 ARTS, a curated exhibition of CENTER artists, and Ysidro Barela and Chelsea Garcia as part of SIX, the student thesis exhibition at Santa Fe University of Art and Design.
"In terms of CENTER," Pressley says, "we did not choose a specific theme as we prefer to see what is happening in the world as seen by our annual call for entries where we get the bird's-eye view of photographs being made at this unique moment in time, with several thousand of images submitted. From here we can see the current zeitgeist and themes that are emerging."
This year's zeitgeist plays special attention to our complex relationships with the places we inhabit—with sensitivity to life on the fringes and in the margins—as expressed in Dispossessed, a juried exhibition at the Marion Center and Future Tense, on view at 516 ARTS which highlights CENTER alumni. The urgency and effects of climate change and its impact on cultural identity are evidenced in the work of Magda Biernat, recipient of CENTER's 2016 Director's Choice award, whose exhibition Adrift is on view through July 8 at photo-eye Gallery in Santa Fe.
Other highlights include Accidental Photography, presented by mobile art gallery AXLE Contemporary, wherein "professional New Mexican photographers exhibit unintentional images that have been saved from the editing room floor or the computer trash bin." And THE FENCE, an outdoor photography exhibition series (which took place in Houston in 2015 in partnership with Houston Center for Photography), celebrates the inclusion of Santa Fe as its newest host city.
Texas image-loving readers will want to keep their eyes pointed west, as the quickly-growing PhotoSummer embraces the challenge and adventure of highlighting the very best of photographic practice and scholarship.
—NANCY ZASTUDIL