Update: The Fort Worth Opera Festival 2020 has been cancelled.
---
Attention, opera-goers: If you've been looking for a chance to change the mind of "that one friend" who swears they don't like opera, this could be the time. Between a timeless Parisian love story, a swashbuckling world premiere, and a Viennese "rom-com" confection reimagined, Fort Worth Opera's 2020 festival offers three distinctly and delightfully different works to appeal to practically every taste.
"I think most opera companies like to try to have variety," says Fort Worth Opera Artistic Director Joe Illick. "Tragedy and comedy, new and old, traditional and innovative. So that's basically the guiding principle here."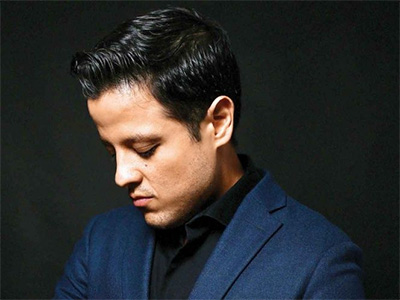 Illick has chosen to open this year's lineup with Puccini's tragic story of love and loss, La Bohème, last performed by the company seven years ago. Sung in Italian but set in 19th century Paris, the story portrays the Bohemian lifestyle of poverty-stricken young artists in the city's Latin Quarter. "This story resonates with everybody," Illick says. "The music is so passionate, so heart-moving, we just wanted to do it again."
Returning to North Texas is international soprano Talise Trevigne as the delicate Mimi, a seamstress whose outer fragility paired with inner fortitude earns the heart of the poet Rodolfo, portrayed by Italian tenor Giordano Lucà. "What I love about Mimi is that her inner strength is incredible," says Trevigne. "I think everyone relates to being in love, the turmoil times in any relationship, how you traverse those journeys together or separately, and the friendships that make life worth living. I love everything about this opera for that very reason."
Starring in the second female lead as the spunky Musetta is Canadian soprano Tracy Cantin, expected to be a brilliant complement to Trevigne. They'll be joined by baritone Erik Earl Larson as Marcello the painter, baritone Efrain Solis as Schaunard the musician, and bass-baritone Donovan Singletary as Colline the philosopher. Illick beams when describing the singers. "I feel like I have a real cast of personalities, so that it's not just like hearing a good recording of La Bohème, but you really will get every distinct person."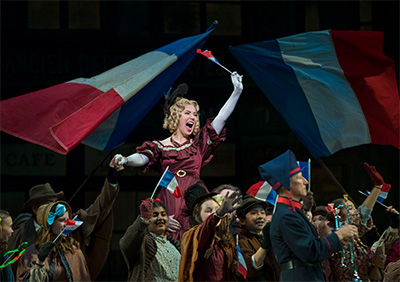 Directed by Linda Ade Brand with dazzling sets by Tony® Award-winner Michael Yeargan, it's an immersion into the City of Love without leaving Sundance Square on April 17 and 19.
The festival takes a turn to the Americas April 26, 28 and 30 with the world premiere of Zorro by composer-librettist Héctor Armienta. Sung in "Spanglish," the life the famous fictional masked hero of Johnston McCulley's stories is brought to life by Mexican-born tenor Cesar Délgado on the stage of the historic Ridglea Theater. It'll include all the "musts" for a great action-adventure: danger, romance, and some epic sword fighting. "In terms of music, one thing I'm known for is incorporating musical idioms from both sides of the border," says Armienta, who's also drawn on Spanish music for Zorro by including a flamenco piece for classical guitar and incorporating other traditional Spanish melodies throughout the work. (The opera actually begins in early 19th century Spain before moving to Alta, California.)
There's also the adventure of seeing a work performed for the first time, as Illick already knows, having been involved with about a dozen professional premieres during his career. "I like bringing new works to life, being the midwife," he says, grinning. "It's what keeps us alive, you know."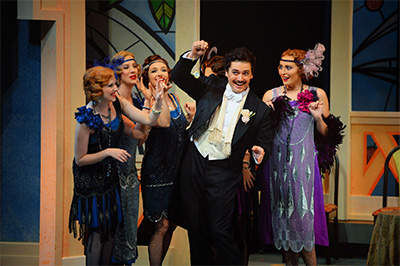 Octavio Cardenas returns to Fort Worth Opera as stage director for the production, which also includes mezzo-soprano Guadalupe Paz in the role of Carlotta, soprano Gabriella Enríquez as Ana Maria and baritone Octavio Moreno as Moncada, the story's villain.
For the Festival's conclusion, 19th century Viennese opulence meets 1920s decadence in a glittering reimagining of Johann Strauss II's Revenge of the Bat (Die Fledermaus) May 1st and 3rd at Bass Hall. "It's as effervescent as the champagne that the piece sings about," Illick says. "Johann Strauss II just had that genius for a melody that would make everybody sit up and feel better. This show is so full of those."
Soprano Vanessa Becerra comes back to her hometown to play the part of Adele, the sly chambermaid, a role she first sang during her senior year at Texas Christian University.  "I feel like a Gilda Radner or Kate McKinnon would be so perfect in the sketch comedy version of Fledermaus," says Becerra. "So I'm kind of using those girls as my inspiration to find that zany, weird, quirky side of Adele, which was so charming and so fun." She'll share the stage with baritone Curt Olds as the philandering Gabriel von Eisenstein, soprano Devon Guthrie as his wife Rosalinde, baritone Weston Hurt as Dr. Falke, and Abigail Lewis portraying the trouser role of Prince Orlofsky in a production directed by David Gately. This amusing tale of mistaken identities will be sung in English and the comedic Schadenfreude won't be lost in translation.
Illick says they've chosen the English version to avoid any perceived "natural barriers" that exist in opera, such as the notion that a foreign language may appear intimidating to newcomers. He wants to tear down those walls. "If somebody said, 'I've never been to an opera in my life,' I would want to make sure that what we put on stage would be something that would make them go, 'Oh my God, I want to do this again and again.'" Now into its 74th season as the oldest continually-performing opera company in Texas, the Fort Worth Opera is clearly doing just that.
—AMY BISHOP