Sure, most of Houston's biggest-scale classical music performances take place near the center of town. But notable events pop up all over the region.

"People seem to love exciting young artists who are just on the brink of their careers," says Susie Pokorski, president and CEO of the
Young Texas Artists Music Competition
in Conroe. Launched in 1993 as a showcase for a single performer, it has evolved into an annual contest that offers $40,000 in prize money to aspiring musicians aged 18 to 32. This year's edition climaxes in a final round March 11 in Conroe's Crighton Theatre.
The group's leaders, Pokorski says, have always thought of it "as a gift to the community and as a gift to young artists. … Our mission is to encourage young Texas musicians and inspire their audience"—plus, she adds, "enriching the cultural life of our state. Because we're all about Texas artists. We're statewide. We're not just a local talent show."
Contestants must be either Texas residents or students in Texas schools—which means, given the drawing power of the state's leading music schools, that the contest's reach actually is worldwide. This year's competitors, Pokorski says, include budding musicians from Argentina, Colombia, France, Hong Kong, Italy, Russia, South Africa, Ukraine and the United Kingdom.

Past prizewinners include performers who have made their impact here in Texas and far beyond:
Soprano Elena Villalón (2020 contest) appeared this season with Houston Grand Opera as Susanna in Mozart's The Marriage of Figaro and with The Dallas Opera as Gretel in Humperdinck's Hansel and Gretel.
Violinist Natalie Lin (2009) is the founder and artistic director of Houston's Kinetic chamber ensemble, which she juggles with a faculty position at the Massachusetts Institute of Technology.
Baritones Michael Mayes (2002) and Joshua Hopkins (2004) play leading operatic roles with top U.S. and European companies. Mayes just portrayed Alberich in Wagner's Das Rheingold for Dallas Opera.
Tara Faircloth (2003) began as a singer but now is a stage director and acting coach for Houston Grand Opera, the Houston Symphony and other groups across the United States.
Violinist Vadim Gluzman (1993) has won international acclaim as a performer and teacher.
When the pandemic broke out, Young Texas Artists was luckier than some groups: Though the 2020 contest was under way as the lockdowns took hold, the group still managed to finish. "When they shut the (Houston) Rodeo down, I thought, 'This is huge,'" Pokorski recalls. The preliminary round for the piano division got in just under the wire: "We were scrambling around town looking for disinfectant," she says. "We had to wipe off the piano keys after every contestant."
The judges had to make their decision without the overall final round. But the pandemic had silver linings, Pokorski says. During the shutdown, the group produced a YouTube series offering insiders' looks at the music world. As an outreach to major donors, it assembled a video program featuring contest winners.
"When we had it (ready) to go online, we had gourmet dinners delivered to our donors at their homes. And it went online that night so they could have their dinner and watch our show," Pokorski recalls. "It was very well received. And," she exclaims, "people sent money!"
"We were able to raise a lot of money during the pandemic," Pokorski says. As a result, when the contest resumed in 2022, it was able to double its cash prizes to the current $40,000.
This year's contest will feature 78 contests in four divisions: voice, piano, strings and, to put it simply, other instruments. The preliminary rounds, beginning with strings in the Crighton Theatre on March 9, are open to the public free of charge.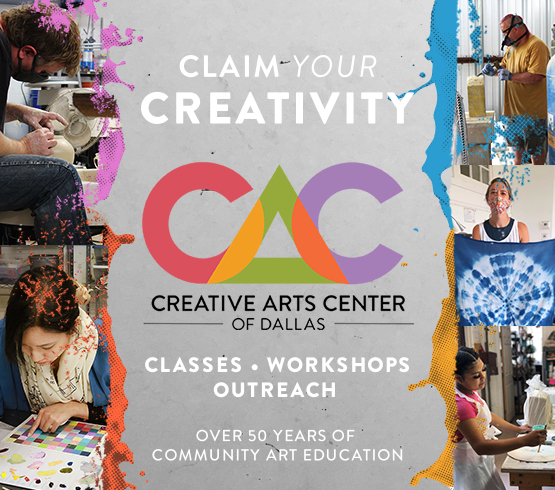 No matter who takes home prize money, all the contestants will have the benefit of an enhancement launched just before the pandemic: a career-development webinar led by Jade Simmons, a pianist and activational speaker who was trained in part at Rice University's Shepherd School of Music. "She'll help them focus on the artist they're meant to be—their individual branding," Pokorski says. "She's very gifted at that."
The group will open the webinar to aspiring artists in other fields, too. "They all have the same challenges that need to be addressed," Pokorksi says. Previous sessions have attracted poets, authors, actors, ballet dancers and even interior designers. Young Texas Artists hopes to go on widening its reach, she adds.
"If you watch YTA in the future, we're going to look at young Texas artists of other disciplines," Pokorski says. "But I don't intend to compromise the music. That's what we're known for. That's our bread and butter."
-STEVEN BROWN