For a decade, The Dallas Opera has periodically invaded the Cowboys' home turf—literally. Setting up giant screens in AT&T Stadium and other outdoor venues, the company has drawn audiences of 14,000 or so to see Mozart's The Magic Flute, Puccini's Turandot and such via simulcast from the Winspear Opera House.

Now, the company is thinking bigger. This season, three Dallas Opera livestreams will go out as far as the Internet can reach. Verdi's
Rigoletto
will launch the series Oct. 16; Humperdinck's
Hansel and Gretel
will follow on Nov. 5; Mozart's
Così fan tutte
on April 1. In each case, viewers will watch the last performance of the run.
"Instead of simulcasting only to locations in Dallas, we're doing livestreams, which give us global outreach," says Ian Derrer, the company's general director. "This is really exciting"—all the more since it continues opera's long history of "responding to the capabilities of technology."
"That's one of the things I love about opera in general," Derrer says. "This is an art form that (first) operated onstage with candlelight. With the advent of electricity, many new things were possible. … Now you look at what we've done with projections and LED screens (in the opera house) versus the painted drops of years ago. This is where opera is a current and relevant and exciting art form—because it takes its cues from the visual world in front of you."

­­­
Like many companies, Dallas Opera got serious about Internet performances during the pandemic—beginning with recitals, interviews and other programming during the lockdown. Within months, the company had attracted millions of viewers from 50-plus countries.
When the world began to reopen and the company returned to the stage, it recorded its performances, edited them into neat packages and offered them online through its video portal, thedallasopera.TV.  Viewers' options also included a few pre-pandemic performances—those simulcasts to stadiums, preserved on video.
Now that the company is accustomed to dealing with cameras at rehearsals and performances, Derrer says, livestreaming is the logical next step. The stadium simulcasts in particular "were essential—it's the same type of setup you need."
The other essential is the company's collaboration, forged during the stadium simulcasts, with Dallas' WFAA-TV. While Dallas Opera has some video infrastructure of its own, Derrer says, it largely depends on WFAA for equipment, personnel and expertise.
"They have a very talented team," Derrer says. "A couple of directors have worked with us over the years who are really wonderful."
WFAA's team typically comes to each production's final rehearsals to study the staging and work out camera angles and cues, Derrer says. The lighting for the performance being livestreamed may need to be brighter here or there to suit the cameras' needs. But time usually doesn't permit tinkering with the blocking—the cast's movements onstage—for TV's convenience.
"The real goal is to make sure we can get camera angles to capture (the staging) the way it is," Derrer says. "Each theater has its own little spots where you can hide cameras. In the Winspear, we're lucky, because we have a couple of wonderful side spots that give us really good (visual) access without obstructing the audience's view. That's not always the case, especially in older theaters."
Nevertheless, an opera may demand six or seven camera positions, Derrer says, and there's practically no way to keep everything out of sight. The cameras may range from a small, remote-controlled one zipping along a track at the edge of the orchestra pit to one hovering above the audience at the end of a boom.
When opera companies first brought the gadgetry into the theater, Derrer recalls, they were "concerned and sensitive about whether (audiences) were going to be upset. My experience is that people are more fascinated than upset. They're excited to see what's going on and … to be a part of something that's going to be broadcast."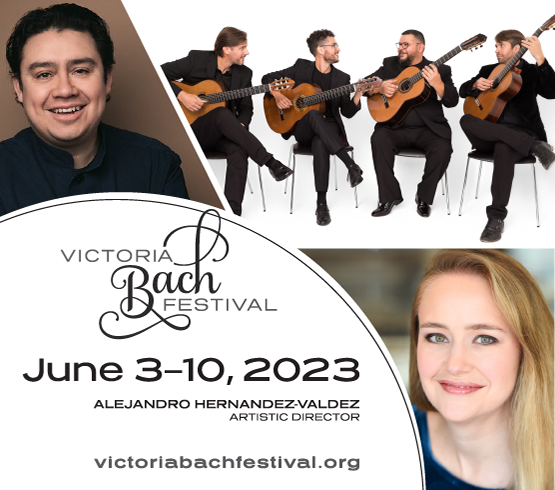 The cast may feel an extra charge, too. "It's kind of interesting," Derrer says. "They're used to performing in an opera house in front of 2,100 or 2,200 people. That doesn't intimidate them. But (for a livestream) they'll come backstage and say, 'My mom is going to be watching from Poughkeepsie!' That may give them more agita than other things."
Dallas Opera's February staging of Wagner's Das Rheingold is the only production that won't be livestreamed, and the reason comes down to good opera-company manners. Pandemic-related schedule juggling forced Atlanta Opera, originally set to premiere the production, to put it off until next April, Derrer says. Rather than steal Atlanta's Wagnerian thunder, Dallas Opera will film its version for unveiling online later.
The ultimate goal of livestreaming is to help expand Dallas Opera's audience, at home and far away, Derrer says. Toward that end, the company has adopted a pricing system it calls "Pay What You're Able." Each livestream has a minimum price of $9.99, but the company urges viewers to shell out more if they can.
"We want to have an accessible price for all communities, and we think $9.99 is accessible," Derrer says. "But … we don't want to shy away from explaining that opera is a very expensive art form, and we need more than $9.99."
-STEVEN BROWN