While those who are familiar with 20th-century photography know Robert Frank's body of work, it is less likely they recognize the name Todd Webb. Why are their photographs being shown side by side for the first time?

"Frank's bold work has become iconic in the history of photography, but Webb's measured project remains almost entirely unknown," said
Museum of Fine Arts, Houston
, Curator Lisa Volpe.
Robert Frank and Todd Webb: Across America, 1955
, runs Oct. 8 through Jan. 7, 2024, at the MFAH.
In 1954, both Frank and Webb were awarded Guggenheim grants to travel across America in 1955, taking pictures of whatever caught their attention. Their resulting approaches, it turns out, were quite different.
Webb was 49 when he set off from New York City with a plan to walk, raft, and bike across the country. He covered 1,000 miles and produced 10,000 negatives. Frank was only 30, and he made several trips across the country in a used 1950 Ford Business Coupe, shooting 20,000 images.
Time and circumstances have a way of thrusting some artists into the public eye while others are relegated to obscurity.

Ironically, Detroit-born Webb was more famous in 1955 than Frank. Between 1946 and 1966, his work was included in 14 exhibitions at the Museum of Modern Art alone, alongside that of Dorothea Lange, Man Ray, Ansel Adams, and Aaron Siskind. He was included in
Art in a Changing World
in 1964, the inaugural installation in MoMA's new photography galleries curated by John Szarkowski.
Frank, on the other hand, was born in Switzerland in 1924 and didn't arrive in New York City until 1947. He worked briefly for top fashion magazines, including Harper's Bazaar and Mademoiselle.
"This show is about what we have gotten wrong in the history of these two photographers," said Volpe. "Frank was able to publish what he did because he had lined up a publisher before he applied for the grant. Webb, on the other hand, approached publishers after he was done. And he made the mistake of hiring a literary agent who ruined things for him."
Frank's photographs were published in the celebrated book The Americans, while Webb sold his work to a dealer who never exhibited them.
"During the 1970s, when collecting fine art photography was on the rise, a dealer promised to buy all of Todd's work but never paid him the full amount or showed his work," said Volpe.
Volpe has presented their work side by side, pairing similar subjects and perspectives. Both artists photographed the people and things they encountered on the road—American flags, cowboys, bars, gravesites, odd architecture, and small-town characters, to name a few.
"Webb's images are characterized by their focused stillness," said Volpe. "His precise exposures and careful compositions reflect his patience and humanity, while Frank's images convey his restlessness. He even shot some images from a moving car. The two artists' dissimilar personalities are reflected in their very different modes of travel."
The majority of Webb's photographs have never been published or shown. Volpe discovered them while researching Georgia O'Keeffe's photographs for a show at the MFAH in 2019. When Volpe discovered that Webb had been O'Keeffe's friend and teacher, she visited the Todd Webb Archive in Portland, Maine, where she was among the first to see his Guggenheim photographs. She met Betsy Evans Hunt, executive director of the archive, who, according to Hunt, "was looking for a curator to research and present Webb's work."
Hunt first met Todd and his wife Lucille when they visited her Portland photography gallery in 1989. After Webb's death in 2000, Hunt went looking for his archive and found the forgotten photographs in a trunk in the basement of a home in Oakland Hills, Calif.
"The maps, journals, prints, and negatives in that trunk filled in so many blanks from those lost years," Hunt writes in the exhibition catalog.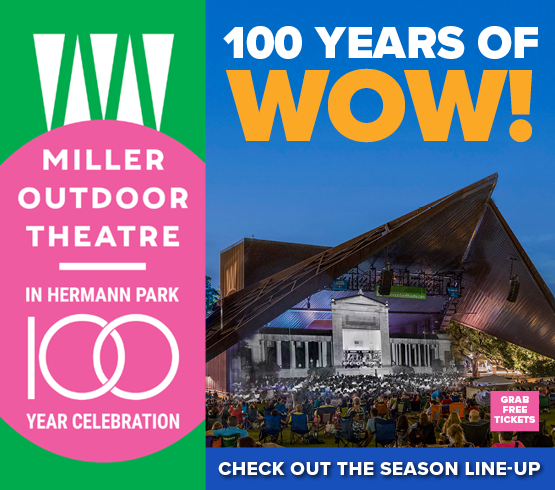 The show includes maps of both of their cross-country routes. Former MFAH Curator Anne Wilkes Tucker had a close relationship with Frank and mapped his New York to Nova Scotia route. Thanks to Tucker, the museum owns almost 400 photographs by Frank, all his films and videos, the original maquettes for his books
The Americans
and
Lines of My Hand
, and his personal collection of 200 photographic prints by other photographers.
"It's eye-opening to put these projects side-by-side for the first time," said Volpe. "It reveals the humanity in Webb's work and the underrecognized but profound hope in Frank's photographs."
Webb's was known for his compassion and patience. He brought a broad range of experiences to his project. He succeeded as a stockbroker in the 1920s but lost everything in the Crash of 1929. During the Depression, he prospected for gold, worked as a forest ranger, and wrote short stories before finally picking up a camera. After serving in World War II, Webb moved to New York to devote himself completely to photography.

According to Volpe, Webb wanted his photographs to suggest a direct line from the successes of the past to the advances of the moment. In contrast, Frank was interested in all things new and the ways in which the ambitions of the present foretold the future.
"While neither photographer discovered the image of America he expected to find, each described a feeling of optimism and arrived at a deeper sense of self and a clearer artistic vision," said Volpe. "This has been a long process of discovery and rediscovery."
—DONNA TENNANT