Nobody expected the Houston Chamber Choir's season opener to tie in with the news of the world. When artistic director Robert Simpson planned the group's salute to Ralph Vaughan Williams' 150th birthday, he mapped out a concert for choir, brass ensemble and organ that would "celebrate a major 20th-century composer…and give a festive start to the season," he says. But events intervened.
"Two of the pieces we'll be singing were written for Queen Elizabeth (II)'s coronation in 1953," Simpson says. Sixty-nine years later, the choir's concert (Sept. 24) comes mere days after the queen's funeral. One of the coronation works, The Old Hundredth Psalm Tune—an arrangement of a familiar church melody—will let the choir's audience chime in with the remembrance, thanks to an innovation by Vaughan Williams.

"Never in the history of England had those in attendance (at the coronation) been asked to sing," Simpson says. But Vaughan Williams, a British icon, called for it, and everyone apparently went along. The story goes that when the big moment in the ceremony arrived, the instrumental introduction and slow tempo caused confusion, and the result—from the musical standpoint—was a mess. "Apparently," Simpson says, "there were some stumbles at the coronation that we will avoid Sept. 24."
The program will range from Vaughan Williams' jubilant O Clap Your Hands, a setting of Psalm 37, to his Mass in G minor, a landmark of British choral music. Vaughan Williams "was an agnostic," Simpson notes, "but he said there's no reason that an agnostic should not be able to write a good mass. And boy, did he ever."
Written for a cappella double choir, the mass harkens back to the sacred music of Elizabethan times—Elizabeth I, that is—with its graceful, flowing lines. "This is not an academic exercise," Simpson says. "This is a profound expression of something beyond ourselves. … It's a beautiful mix of the ancient and the modern." The choir will frame Vaughan Williams' music with pieces by three of his teachers, including Maurice Ravel.
The rest of the choir's season will range from a recent work celebrating the natural world to a showcase of African-American composers and the group's first foray into indie folk music—the last featuring guest Sam Beam, a singer-songwriter best known by the pseudonym Iron & Wine. "I long ago said, 'Life is too short to do things you're lukewarm about,'" Simpson says. "Each of these concerts represents something I'm really excited about."

­­­
That should especially apply to the program dubbed Desert Island Playlist (Nov. 19). The choir will offer an evening of personal favorites, and not just Simpson's: The singers and even the audience will help choose. "This gives us a chance to do the pieces that made us fall in love with choral music," Simpson says.
"We will send out an email blast that will say, 'We want to hear from you,'" Simpson explains. "We will certainly represent the audience's wishes. … This will be wide-ranging. I imagine there will be people who want to hear their favorite renaissance pieces or their favorite movement from a major choral work." The choir's own singers, he adds, "all are choral nerds. There are pieces they've been singing or enjoying hearing others sing for as long as they can remember."
Houston's Loop38 new-music ensemble will join the choir for Mass for the Endangered (Feb. 4) by composer Sarah Kirkland Snider, who has composed works for the New York Philharmonic, San Francisco Philharmonic and soprano Renee Fleming, among others. She and librettist Nathaniel Bellows have used the Catholic mass as a template for "a celebration of, and elegy for, the natural world," her website says.
"The origin of the Mass is rooted in humanity's concern for itself, expressed through worship of the divine—which, in the Catholic tradition, is a God in the image of man," Snider says on her site. "Nathaniel and I thought it would be interesting to take the Mass's musical modes of spiritual contemplation and apply them to concern for non-human life—animals, plants, and the environment. There is an appeal to a higher power—for mercy, forgiveness, and intervention—but that appeal is directed not to God but rather to Nature itself."
Scored for choir and a 12-player instrumental group, "this piece creates a sound world that is very evocative," Simpson says. "It could almost be a movie score. You see images of the world and of nature that spring out of the music. It really is something that is interactive in your imagination."
Guest conductor Anthony Trecek-King will take over for a program devoted to Black composers (March 11). Besides directing the choral program at the University of Hartford's Hartt School conservatory, Trecek-King hosts a radio program devoted to Black artists. His concert with the chamber choir will feature works by Nathaniel Dett, Harry Burleigh, Florence Price and others.
"It seemed to me it was time for us to take a more deep look into the contribution of African-American composers," Simpson says. As when he brought in a Venezuelan conductor for concerts devoted to Latin American music, Simpson wanted to call on someone who was immersed in this repertoire, and he chose Trecek-King. "There is no better way for us to be led into that world than by him, with his life experience and his great talent," Simpson adds.
The choir will close its season with singer-songwriter Beam, aka Iron & Wine (May 6). Besides producing seven albums and performing at venues far and wide—selling out Radio City Music Hall, for instance—he has something of a personal link to Simpson: Simpson's son is married to Beam's sister.
"We have been talking about getting together—combining our musical genres—for many years," Simpson says. "I finally just got on the phone with Sam and said, 'Let's make it this year.'" Even without the family connection, he adds, the collaboration would be compelling.
"It gives the chamber choir a chance to look toward a part of the music world we have never explored," Simpson explains. "Sam is an incredible poet. What drew me to his music first were the words—the feelings and his incredible gift for imagery. He's an excellent composer, and the tunes are always fantastic. He plays the guitar beautifully. But first and foremost, it's the thoughts and the content of the songs that have always been really mesmerizing."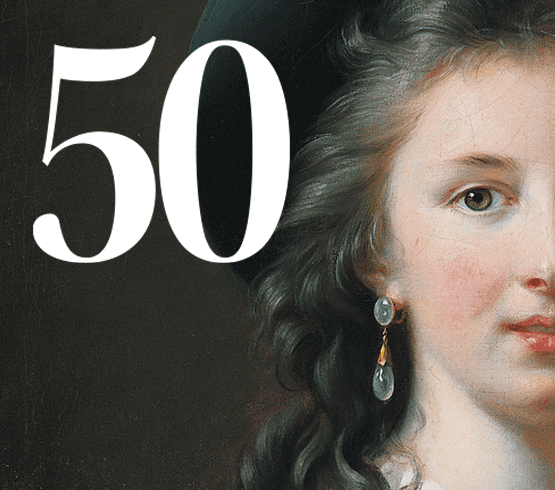 This will be Iron & Wine's first concert with a choir, Simpson says. With the singer-songwriter's guidance, Simpson will work choral parts into some of his songs. "Sam will sing some of his favorite solos," Simpson says. "We will join him on some of the pieces with choral arrangements that amplify the songs. And the chamber choir will add some (selections) to the mix that reflect on the themes and ideas that Sam is singing about."
The season also includes the choir's annual events. The Hear the Future showcase for student groups (Jan. 29) will present the North Houston Children's Chorus and ensembles from Seven Lakes Junior High School in Katy and Montgomery High School.
And the choir will make its first post-pandemic appearances at the Miller Outdoor Theatre (Oct. 29) and the Chapel of the Villa de Matel, longtime home of the group's Christmas concerts (Dec. 10-11). At Miller, Simpson and company will survey the United States' history through its music, from "Shenandoah" to zydeco.
"It's a season that perhaps is more varied than ever before," Simpson says. "Every one of the concerts just makes me glad to be a choral musician."
-STEVEN BROWN