The Houston Symphony's new music director, Juraj Valčuha, acknowledged that opening the season with a requiem may strike some as "a strange idea." But Giuseppe Verdi's Requiem is no ordinary setting of the mass for the dead.
"It's not really a religious work," Valčuha said during a media event last spring. Composed in memory of an Italian literary icon, "it's more a political statement, and it's a really dramatic work."
That last phrase gets to the heart of the matter. Verdi's Requiem amounts to a quasi-opera, replete with tone-paintings of the Judgment Day, the Last Trumpet and the like. It even borrows a melody from the rarely performed first version of Verdi's Spanish drama Don Carlos. So it ties in with Valčuha's experience: He steps down in December after six years as music director of the Teatro di San Carlo opera house in Naples, Italy.

Besides, Valčuha—pronounced VAHL-choo-hah—likes to open symphony seasons with "a big choral work," he said. The
Requiem
(Sept. 16-18) adds juicy parts for four soloists to the mix, and the quartet here will include soprano Ana María Martínez, whose glowing voice has made her a Houston Grand Opera favorite, and tenor Jonathan Tetelman, an up-and-comer who returns to town for HGO's spring production of Puccini's
Tosca
. The performances also will be the Houston Symphony Chorus' first under
its
new director: Allen Hightower, head of North Texas State University's choral program.
Valčuha's commitment to opera goes deeper than personal affinity. Like his Houston Symphony predecessor, Andrés Orozco-Estrada—who led concert performances of Beethoven's Fidelio, among others—Valčuha thinks playing opera cultivates an orchestra's unity and style. He'll pursue that with Stravinsky's oratorio-opera hybrid Oedipus Rex (May 19-20).
"In Europe, the best orchestras play opera," Valčuha said, citing the Vienna Philharmonic—which shuttles between opera house and concert hall—as his first example. Such orchestras "have to be very flexible," he explained, because the situation forces the players to listen to one another and to the cast.
"Every evening, they play different repertoire with different singers. …  No matter who is in front of them, they play as a group—they react as one person," he said. "This is important. They react not only to the conductor, but to the singer onstage."
Like so many music directors with engagements far and wide, the Slovak native will join his orchestra for short visits—featuring one or two programs at a time—scattered through the season. Lest they seem like a patchwork, Valčuha and the orchestra will turn two of his Houston stints into mini-festivals. They'll give him a framework for looking back at music of "the fantastic 20th century," as he calls it, and spotlighting composers of today.

­­­
"Riots and Scandals" will center on two works—now 20th-century classics—that caused furors when they premiered. Béla Bartók's ballet
The Miraculous Mandarin
(Jan. 13-15), unveiled in 1926, not only unleashed a jagged, explosive score, but it was immediately banned as immoral because of its story of thugs, a temptress, robbery and murder. Igor Stravinsky's
The Rite of Spring
(Jan. 20-22) not only cast aside musical traditions, but its premiere in 1913 set off an audience uproar that has gone down in history. Each score will give the Houston Symphony a workout.
"This will be extremely demanding and somehow very wild," Valčuha said. The first weekend's program will start with The Spark Catchers by England's Hannah Kendall, whose 2017 score was inspired by a poem about women who labored in a factory making matches. The second program will open with a work that packs a punch of its own: Sensemayá by the 20th-century Mexican composer Silvestre Revueltas. Each weekend, a virtuosic Russian piano concerto will add a more crowd-pleasing brand of pyrotechnics.
The second mini-festival, "Songs of the Earth," will put the spotlight on cultural cross-fertilization between East and West. The opening weekend (Feb. 10-12) will center on Gustav Mahler's The Song of the Earth, based on poems from China.
The soloists in Mahler's world-weary but moving score will be mezzo-soprano Sasha Cooke, one of the most acclaimed alumni of Rice University's Shepherd School of Music, and tenor Clay Hilley, who recently stepped into the title role of Richard Wagner's Siegfried at Germany's Bayreuth Festival. The program will open with Itinerary of an Illusion by Chinese-French composer Qigang Chen, in whose music "you very much feel the debt to Mahler, Debussy and Ravel," says John Mangum, the orchestra's executive director.
The festival's second weekend will bring Claude Debussy's blockbuster tone-painting La Mer (Feb. 17-19). A Japanese print gave Debussy's creativity its jumping-off point, and the influence echoes in Quotations of Dream by Japan's Toru Takemitsu. The two-piano concerto goes so far as to allude to La Mer, and "if you've heard La Mer once, you'll hear the quotes very clearly," Mangum says. The Dutch piano duo of Arthur and Lucas Jussen will play the solo parts.
Speaking of soloists: Joshua Bell will join Valčuha and the company in Jean Sibelius' Violin Concerto (Sept. 23-25), and Itzhak Perlman—as part of his stint as the orchestra's artistic partner—will solo in Beethoven's Violin Concerto (Oct. 20-23). Valčuha also will salute another renowned musician linked to the Houston Symphony: his predecessor Sir John Babirolli, who led the orchestra from 1961 to 1967.
"This idea came to me because I think continuity is important—continuity in work, in progress with the orchestra," Valčuha said. He and the orchestra will repeat an entire program Barbirolli conducted here in 1966, culminating in Tchaikovsky's
Pathetique
(May 12-14).
When Valčuha's schedule takes him elsewhere—such as Berlin, where he serves as principal guest conductor of the Konzerthaus Orchestra—notable guests will step onto the podium in Jones Hall.
The season will bring Houston debuts of two young conductors with burgeoning careers. Gemma New, recently appointed principal conductor of the New Zealand Symphony—her homeland's leading orchestra—will preside over Gustav Holst's sonic spectacle, The Planets (Nov. 11-13). Jonathon Heyward, who becomes the Baltimore Symphony's music director next year, will offer a bill of fare that includes Johannes Brahms' Piano Concerto No. 1—featuring veteran British pianist Stephen Hough—and Antonín Dvořák's Symphony No. 8 (March 10-12).
The orchestra also will welcome back esteemed guests. Dame Jane Glover, who conducted Mozart's The Magic Flute for Houston Grand Opera last season, will devote a whole program to Salzburg's most famous native (Oct. 28-30). Denmark's Thomas Søndergård, who led commanding performances of Anton Bruckner's Symphony No. 7 in 2016, returns with works including Brahms' Symphony No. 3 (Nov. 18-20).
Finnish conductor Osmo Vänskä, who stepped down last spring after nearly two decades at the helm of the Minnesota Orchestra, will cap off his return to the Houston Symphony (March 3-5) with the Symphony No. 1 by Sibelius—whose music helped make his name internationally. The orchestra's Mangum recalls Vänskä's 1990s recordings of Sibelius' symphonies with Finland's Lahti Symphony.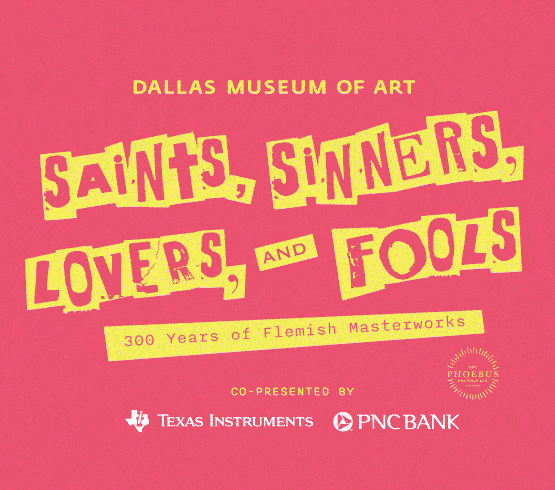 "Those were revolutionary recordings—(thanks to) the approach to the music, the transparency he brought," Mangum says. "It was like seeing a painting with the yellow varnish removed. He took away the accretion of  various performing traditions and made the music fresh and new."
Guests aside, the Houston Symphony's players will get their own share of attention. During Glover's Mozart concerts, concertmaster Yoonshin Song and acting principal violist Joan DerHovsepian will take center stage in the Sinfonia Concertante. Dispensing with a conductor (April 7-8), Song will lead Joseph Haydn's "Clock" Symphony from the first-violin chair, and a few of her colleagues will join her in the Nonet by Louise Farrenc, the 19th-century Parisian whose music is enjoying a renaissance.
With all that coming up, Valčuha nevertheless has his mind on the future. A festival devoted to musical fairy tales, he said, might make a nice contrast to "Riots and Scandals." He points to a personal fondness for the music of Vienna circa 1900—the time of Mahler, Arnold Schoenberg and others. Their music often highlighted "the colors of the orchestra," he added, but "every single composer from that period had his own imagination—(his own) language. That's why they are so different."
While Valčuha received his first training in his native Bratislava, he went on to polish his conducting skills first in Russia, then in France. That rooted him in "the different cultures—Central Europe, and East and West," he said. "I'll try to put these in the service of my work with the orchestra."
"We are going to play a big range of composers—from different countries, from different nationalities and colors, whatever. Just to show that the world is like this,"  Valčuha continued. "An orchestra is not a museum. It's a living organism. So we will perform all kinds of different music."
-STEVEN BROWN