This August, Texas audiences have something unique to look forward to—and not just the novelty of being able to view dance performed in a theater while surrounded by other audience members. Brett Ishida, a California transplant to Austin, is bringing her new Austin-based contemporary dance company ISHIDA to the stage for the company's first evening-length production since the pandemic began. The program will be a deeply introspective compilation of works choreographed by Ishida herself and two guest choreographers.

Entitled faraway, so close in a nod to the Wim Wenders film of the same name, the production will bring to the stage a group of stellar dancers from across the world. The company performs in Austin at the Dell Fine Arts Center at St. Andrew's Episcopal School on Aug.13-14 and in Houston at the MATCH from Aug. 19- 21.

Founded in 2019, the company is not unique simply because it is new. Ishida's work blends contemporary dance movement with a classical aesthetic, shaped by Ishida's idiosyncratic choreographic method.

"I'm different from other choreographers in that I start on paper," Ishida explains. "I write a play structure before I see anybody. That's the first thing I do. I write that all down. It's my structure, my framework. And then I circle back to the studio and start playing with movement. The movement is always based on that framework."

In other words, Ishida points out, she serves as her own dramaturg, poet, and playwright as part of her role as choreographer.

­­­A fourth-generation Japanese American who grew up in the San Joaquin Valley of California, Ishida studied at the Kirov Academy and the School of American Ballet and then danced with Boston Ballet, Oregon Ballet Theatre, and Les Grands Ballets Canadiens de Montréal.

As her literary focus in her choreographic work suggests, she also received degrees in literature and education from UCLA and St. Mary's College and spent time in Greece. In addition, she studied Greek tragedy, which informs her choreographic work that is built out from a play structure.

What is she doing in Texas? Before founding the company, she spent months researching the best location to fit the project. "You know," Ishida laughs, "Austin is the perfect place. It fits the vibe. It fits the culture. It's artistic, but it's community-minded. It's contemporary. It's got this great music scene. There's the symphony, a traditional ballet, and the opera, but there's not a world-class contemporary dance company. I thought—I can't see any other place to do it!"

Ishida has recruited dancers from top dance companies across the world, including San Francisco Ballet, Ballet BC, LINES, Hubbard Street, and Nederlands Dans Theater to perform with her company. She is also interested in cultivating Texas talent, and dancers from Houston Ballet, Ballet Austin, and Texas Ballet Theatre performed in the company's first evening-length production that took place before the pandemic. Faraway, so close will feature three dancers originally from Texas: Kade Cummings, a Dallas native who dances for the Staatstheater Nürnberg Ballett; Maddie Medina, a Houston native who is currently a New York-based freelance dancer; and Kaylin Sturtevant, another dancer from Dallas who just completed a BFA from the USC Kaufman School of Dance. Eventually, Ishida would like to be able to fund a permanent company and tour across the state and ultimately farther afield.

Faraway, so close includes four world premieres: two by Ishida herself, a third by Bret Easterling, a former Batsheva dancer who now teaches at the USC Kaufman School of Dance, and a fourth piece by Kristian Lever, a Finnish British choreographer and recipient of the Eric Bruhn Choreographic Prize in 2019.

The first of Ishida's contributions is a series of excerpts from a full-length piece entitled dream of black you come roaming. Originally, the company had plans to mount the full-length production of this piece in 2020, but as a result of the pandemic, the company will not likely show the full work until 2022 or 2023. Faraway, so close will preview the full work.

As with all of Ishida's choreographic work, dream of black you come roaming follows a narrative arc. In this case, the story follows a couple and their doppelgängers. When a woman experiences an extended episode of disassociation, her partner—and his doppelgänger—deal with the aftermath. Trauma is at the center of the story, a story which, reports Ishida, has been on her mind for nearly two decades as the possible framework for a dance.

Inspired by her love for Greek tragedy, the title is taken from poetic fragments by Sappho, the classical Greek poet from the island of Lesbos who has long been considered an icon for modern feminist movements for her exploration of womanhood and sexuality over two millennia ago.

The second premiere by Ishida is entitled longing floats around you. The work grew out of the pandemic, and it explores the loneliness within intimate relationships. Ishida explains that in talking to friends and thinking about her own relationship, she wanted to better understand the ways in which an extended period of time spent in the company of one person—such as a partner, spouse, or roommate—does not necessarily overcome loneliness within that relationship. Longing floats around you, says Ishida, "was created in a COVID context, but I don't think it only relates to being in a pandemic. We all have these issues in our relationships, pre-pandemic and post-pandemic."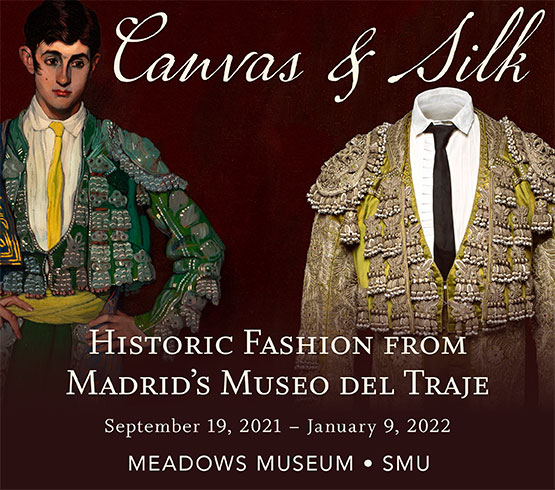 In addition to her two works, Easterling and Lever's contributions are likely to be deeply reflective. Ishida says, "I try to bring people also that have the same mission and values as ISHIDA. We're creating thought-provoking, community-minded work. We want to invite introspection and connect with audiences. Both [Easterling] and Kristian [Lever] will definitely do that."

Easterling, whom Ishida met through a colleague at Les Grands Ballets Canadiens, will contribute a duet to the production, and Lever, whom Ishida met at the Houston's Dance Salad Festival, plans to premiere a new work that Ishida dancers will learn just before the performances.

In both cases, Ishida is as enthusiastic about the choreographic creativity of both artists as she is the positive and kind energy they radiate in the studio.

For Texas dance fans who enjoy work that provokes introspection and challenges audience members to contemplate their own lives, faraway so close is a performance that should not be missed. "These are universal themes," adds Ishida about the topics that premieres will address, "but they are also highly personal."

—LINDSAY ALISSA KING