Kevin McNamee-Tweed, Your Parents Music.
Courtesy the artist.
---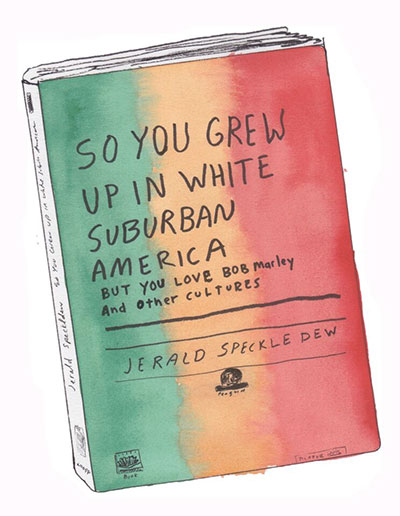 Deciding to Become an Artist while Making Art
In a busy setting like an exhibition opening or the loud bustling coffee shop where we chat over kombucha and iced tea, it's too easy to miss some of the softly expelled wit and wisdom of Kevin McNamee-Tweed. He's a bit of a low-talker, forcing listeners to lean in to his words. He is a gentle soul but his brain is terrifically sharp and difficult to crack.
McNamee-Tweed is an artist who battles with his identity. He recently re-emerged as a visual artist after moving to Austin in 2010 where he also serves as the curator for Big Medium at Canopy.  His work is humorous, cheeky and superficially playful, but also dark and enticing—making it difficult to determine where the artist stands.  Between his  current work, on view now at Las Cruxes, and his contribution as a curator, Kevin McNamee-Tweed is a pillar of the Austin visual art community.
He has several shows up nationally but in Austin we have Sherts and Dreams at Las Cruxes (a whimsical little boutique in the same building/shop complex as Farewell Books which also has its own dedicated gallery space), curated by Veronica Ortuño and on view through Sept. 29.  Sherts and Dreams is attractive but without lacking humor. For the Sherts portion of the title the work references textile deign by using pigment instead of paint. McNamee-Tweed says "I never really had a fully satisfying relationship with color in my art until this body of work."  And the ease of the limited palette certainly shows; the pieces look like a picture of the dessert from the seventies—a soft mix of red and blue and tan. The canvases are purposely poorly assembled: thin, weighty with too much canvas, but the pure pigment he uses to color their surfaces is a lovely play of color and composition, starkly minimalist expressionist paintings.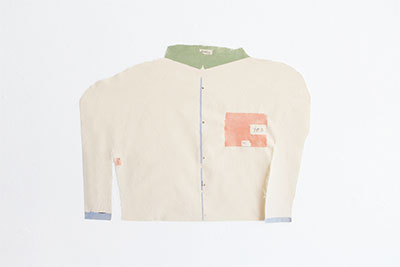 "The work represents a huge departure in the way I work, but it does not represent a departure from the things I look at," he says."This show ended up being different because it mutes a lot of the things I'm known for like humor and silliness, and I'm okay with how that happened."
When McNamee-Tweed is not making art his time is consumed by his enormous contribution to the arts community of Austin as the curator for Big Medium. The shows at the space are exceedingly thoughtful and often surprising amidst Austin's more standard visual culture. His risk-taking and overly curious attitude is present in his curatorial practice as well. Greg Pond & Jesse Cahn Thompson's Flat Earth Folded  was a sound installation that filled the gallery with some distinctly ethereal sounds that you could only hear upon holding your head against the elegant steel sheets set up around the gallery space. Ana Esteve-Llorens' Calle Merida  brought an internationally exhibiting artist into Austin and gave her the freedom and venue to create a lovely mix of some unexpected and pretty non-commercial works.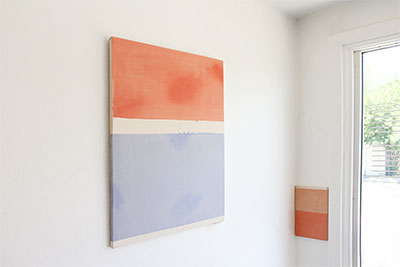 A graduate of NYU, Mcnamee-Tweed started his education as a philosophy major before switching to studio art. It's clear he see the two disciplines as one and the same—the practice of thinking about the complexities of life, existence, reality, and how philosophers grapple with those issues is not so different from what visual artists do. When I prodded his interest in certain themes he said, after explaining his "feverish" work periods: "I think the only thing that remains in focus is trying to articulate a certain pitch of life, a frequency or maybe a hue that I want to live at…I try to include that in the subject matter and the best is when the work becomes that thing, that pitch…that frequency." His studio practice is, appropriately, composed of a mixture of child-like wonder and serious discipline; the experiments freely allow his ideas (however weird, spontaneous, or anti-aesthetic) to become fully conceived.
Though McNamee-Tweed struggles with putting himself fully into an identity, he certainly fits the persona of an artist whether or not he realizes, or will admit it. His struggle to identify himself is a part of his practice, almost as if the work itself is a constant testing of his will to prove to himself who he is. So when does one call oneself an artist? The adage goes that one is an artist when one's peers call one an artist. If that is truly the case McNamee-Tweed is many things; a writer, a book-maker, a curator, a philosopher but most of all, an artist.
—CAITLIN G McCOLLOM