From slabs on the scene to teeter-totters at the border, and all manner of complexity in between, what happens in Texas does anything but stay put.
The 2021 Texas Biennial: A New Landscape, A Possible Horizon is now fully underway across the state through Jan 31, 2022 (dates vary by venue). Organized by Austin's Big Medium and curated by Ryan Dennis and Evan Garza, the biennial features works by 51 artists at Artpace, Fotofest, Ruby City, the McNay, and the San Antonio Museum of Art.

Originally set to open in 2020, the biennial ended up being bolstered by the uncertainty of the pandemic as Dennis and Garza began to radically re-imagine what a statewide biennial could be and could do, and the artists it could include.
"We've all lived this experience for the last year and a half—how could it not fundamentally change everything?" says Garza.
In other words, this biennial is timely, not trendy.
Some of the earliest conversations between the two curators were about expanding the exhibition parameters: "What were the ways we could include artists like Autumn Knight and Melvin Edwards—who no longer live in Texas—alongside artists working on the ground?" says Garza.
"It was so important for us to curate the project in such a way that folks like Mich Stevenson or Ann Johnson could be in conversation with artists who had already left Texas… folks like Sondra Perry and Donald Moffett," he says. "Texas is so much larger than its borders. We wanted to recognize that and play into that as much as we could while also creating an intergenerational platform for artists."
The two curators explain that the biennial was "built from the outside in," meaning that they, as native Texans who now are each living and working outside of the state (Garza in DC and Dennis in Mississippi), curated the project entirely through virtual means. Slightly fewer than half of the selected works came from an open call while the rest were by way of invitations and commissions.

­­­
"We follow artists very closely. It's intentional to put a stamp on how Texas reverberates within and outside of the state," Dennis says. "It's about trying to root and ground our artists from this dynamic place."
As it became clear that, for public health reasons, it didn't make sense to hold the exhibition in one space, they began to think about reaching out to institutional partners. Then Rigoberto Luna came on board as curatorial assistant and exhibitions coordinator, playing a large role in San Antonio venues' participation.
The result of this deep collaboration is a five-venue exhibition model that crosses the state, presenting a continuum of themes that include racial and social justice, environmental concerns, and identity. Biennial-curious folks will gain insight into the curators' and artists' visionary perspectives regardless of which venue(s) they visit or events they attend. Additionally, an app will be available in October for smartphone and tablet users. Citing the nature of their work over the last fifteen years, Garza points to the overlap among the artists he and Dennis were interested in working with.
"We wanted to focus on artists who, within our curatorial practice, we had historically worked with and on whom we place a lot of value. They are at the center for us, even though they are on the margins for others," adds Dennis. "We wanted to make sure these artists are centered in prominent ways."
That center includes artists such as Phillip Pyle II, whose 2018 digital print Broken Obelisk Elbows, on view at the McNay, embodies his vision of Houston and is evocative of what Dennis and Garza wanted the Texas Biennial to be. The artist "updated" Barnett Newman's Broken Obelisk, installed on the ground of Rothko Chapel in Houston and dedicated to Martin Luther King, Jr., with golden elbows, also known as swangas (spoke wire rims), a nod to an essential element of slabs which are themselves at the center of distinctively Houston car culture. The print is featured at the McNay, upon entering the exhibition.
Other cultural and historical references abound throughout the biennial as well, for example with the pairing of Kaneem Smith and Alisha B. Wormsley at Artpace. Smith's
Migrant Barrier Tapestry
 "explores the tumultuous relationship between trade, consumption, and commodities" looking to Galveston as a port city, and Wormsley's
There are Black People in the Future
billboard claims space and proclaims presence in one powerful statement.
Materiality is featured in the works exhibited at Ruby City, for example in Jamal Cyrus' sculpture Sargasm. This elongated triangular plinth piled with sargasm sourced from, again, Galveston, references the dark histories of the transatlantic slave trade. And at the San Antonio Museum of Art, Jose Villalobos, Vincent Valdez, and others look to their and others' bodies to question the social and cultural narratives of identity, self-ascribed or not.
In Place of an Index, co-curated for Fotofest with Max Fields, showcases works by artists such as Ja'Tovia Gary and Travis Boyer among others who examine the inextricable relationships between identity and experience. Gary's The Giverny Suite is a three-channel video installation that questions how Black women navigate, and if they feel safe in, their environments, and Boyer's work about the singer-songwriter Selena is a material-based imagining of the culture had she never been murdered.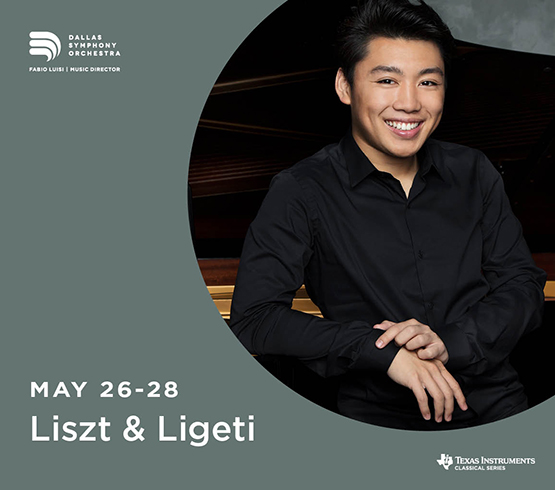 Additionally, the biennial's inclusion of collectives and collaborative studios allows for a broader representation of artists making work in and about Texas as shown by the Filipinx Artists of Houston with a salon-style hanging of works, and Rael San Fratello, the joint venture of Ronald Rael and Virginia San Fratello who focus on architecture design, contemporary art, and justice work. A drone video documentation of their project
Teeter Totter Wall
"demonstrates the delicate balances" between the US and Mexico by inserting teeter totters through the slats of the wall, offering a poignant connection point for people on either side of the border.
Connection is mirrored by Dennis and Garza themselves, as they bookend their explanation of the biennial with gratitude for the process, the people, and the possibilities.
"There has been a lot of generosity across the board," says Dennis. "Evan and I are deeply collaborative in this process, and to have that met with partners who believe in it as a value has been rewarding, especially during a time like this. For folks to open their exhibition spaces, and to lend support through their staff, has been a demonstration of how we want to actually exist in an art world."
—NANCY ZASTUDIL