Despite the ongoing pandemic-related complications, Dallas-based company Bruce Wood Dance has continued to commission and premiere new works over the past months. In January, the company invited choreographer Stephanie Martinez, artistic director of PARA.MAR Dance Theatre in Chicago to the Bruce Wood Dance studio for a week-long residency to create a new work that will premiere at Dallas's Moody Performance Hall in June.

Martinez, whose company PARA.MAR was recently named one of the "25 to Watch" for 2022 by Dance Magazine, is a highly sought-after choreographer who has created works for companies across the country, including Joffrey Ballet, Ballet Hispánico, and Luna Negra Dance Theater. Her work is often lyrical and emotive, set to eclectic musical selections that range in genre.

But even though her choreography often maps a wide emotional range, this commission was different. For this new work, titled When The Sky Fell Purple, Martinez chose to choreograph a deeply personal piece commemorating her mother, who passed away last summer.

A self-described fast worker, Martinez worked quickly on this piece as well, but the emotional labor for Martinez was more challenging. Guided by "gratitude, not grief," Martinez created When The Sky Fell Purple, a deeply lyrical piece that flickers between moments of joy and episodes of melancholy. These emotional transitions mirror Martinez's personal experience that oscillates between grief and the desire to celebrate her mother's profound—and joyous—life.

­­­

"As I told the dancers," explains Martinez, "this is not a depressing interpretation but rather an act of a eulogy or celebration of one's life…I wanted to pose the question of 'how do we continue to learn from someone even in their absence?' This is really a balance of a eulogy and a celebration of someone's life."

Still, notes Martinez, "Physicalizing that was a beast."

To choreograph a work about personal loss, Martinez wanted to work with dancers who were not only emotionally astute, but who would also bring their own realities and personalities to the studio floor. The six dancers from the Bruce Wood company who appear in When The Sky Fell Purple match this vision.

"It was definitely the right company to unravel and unpack this idea," says Martinez of Bruce Wood Dance. "A lot of ballets can be [based on] an idea—but this actually happened to me, and [with Bruce Wood Dance] I was able to tackle it and go in and get it out."

Although the work does not follow a narrative and audience members will not necessarily know that it concerns the loss of Martinez's mother, the choreographic choices and musical selections reveal the piece as a profound effort to make sense of the vicissitudes of our interior lives. While working with the dancers during her residency in Dallas, Martinez says that she occasionally had to step out of the studio to give herself a few moments to grieve privately and then compose herself.

"Through my grieving process, letting the music express my internal self," Martinez notes, "I was moving in and out of grief and trying to remember. It was a psychological look at what happens when someone passes—and the people who are left there."

Martinez's When The Sky Fell Purple premieres on June 10 at Moody Performance Hall alongside a reprise of Bruce Wood's Rite of Spring and as well as another premiere: Slip Zone Suite, a new work by Bruce Wood Dance artistic director Joy Bollinger, commissioned by the Dallas Museum of Art.

The commission from the DMA came about last fall when the museum reached out to Bollinger as they were planning their current exhibition, Slip Zone, which presents postwar abstract art from the Americas and East Asia.

Bollinger was immediately drawn to the strange and powerful works of art selected for the exhibition. "Slip zone is a geological term referring to the sedimentary layer that remains unsettled and therefore in constant formation," she explains. "Responding to the trauma of World War II, we see the artists of the Slip Zone Exhibition departing from the predetermined design and moving into the land of the unknown, creation from reaction, responsive abstraction. [For example,] Artist Kwon Young-woo chose to poke through a wall of white Korean rice paper using her finger creating a sea of small, soft, pockets popped open from behind."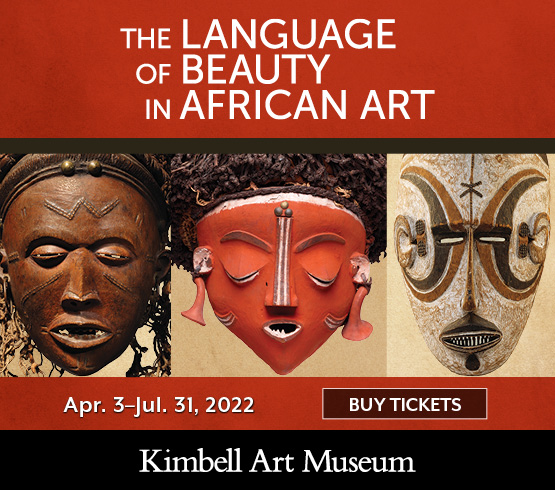 Inspired by these works, Bollinger's commissioned dance will bring together the experiences of creating art and viewing a final "product." "Shifting the focus to the experience rather than the product," says Bollinger, "I am drawing from the unconventional creation techniques allowing the dancers to react to one another in real time…I am also looking at the vulnerable side of creating art where the artist moves beyond words, beyond descriptions and engulfs oneself in the process in an effort to share the most authentic expression of the human spirit."
Together, Slip Zone Suite and Martinez's When The Sky Fell Purple will offer an urgent testimony to the power of dance to give performers and creators a medium through which to process human experiences ranging from the most heartbreaking to the sublime. Keeping in mind Bollinger's reminder about the role of vulnerability in art, it seems that audience members who are open to it may have a similar opportunity when they see these new works take shape on stage.

—LINDSAY ALISSA KING