Matisse Has Arrived. How About San Antonio?
In 1996, a D Magazine feature on the Dallas Museum of Art's turbulent history worried that the then-recently expanded DMA was "doomed to opulent mediocrity," a condition marked by such symptoms as too grand a building for too minor a collection and too few major exhibitions.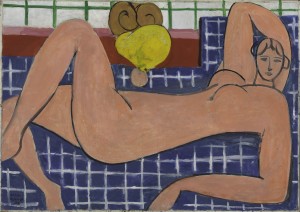 "Indeed, since the 1992 Pissarro show, the DMA has been through an exhibition drought, made all the more noticeable by outstanding shows in most major cities," Christine Biederman wrote. "Without even considering New York, the list is impressive: Houston's Fine Arts Museum had Baltimore's Cone Collection. The Art Institute of Chicago had Monet, which also traveled to New Orleans. Even in the absence of a director, Los Angeles County has had any number of significant shows: Picasso's Weeping Women, R.J. Kitaj, Kandinsky. Philadelphia has Cezanne. The National Gallery had Vermeer. Meanwhile, the DMA had American silver, pretty glass by Dale Chihuly and watercolors of Windsor Castle done for the 18th-century tourist trade." The subtext was clear: Real cities' museums land heavyweight exhibitions, while provincial backwaters put a brave face on decorative arts shows and other minor-league fare.
These days, San Antonio art fanciers might similarly lament that their city, for all its growth, doesn't often land the kind of big-ticket exhibitions that regularly stop, and sometimes originate from, Houston, Dallas, and Fort Worth, let alone Chicago, Philadelphia or Los Angeles. "Houston's Fine Arts Museum"—the Museum of Fine Arts, Houston, that is—had Picasso last year and Braque this year, plus John Singer Sargent Watercolors and the Sterling and Francine Clark Art Institute's Age of Impressionism show. That exhibition had previously stopped at Fort Worth's Kimbell Art Museum, which has become the go-to spot for collection highlights from the Art Institute of Chicago, having hosted both an Impressionist crowd pleaser and a modernist one. As for the DMA, it's in the middle of its first major Islamic art exhibition and in recent memory has hosted a surprising Edward Hopper drawing survey, an equally revelatory Jean Paul Gaultier retrospective, and The Mourners: Medieval Masterworks from the Court of Burgundy. It's only natural that San Antonio art lovers might look at their counterparts in other cities and ask, "Why not us?"
Small wonder Mayor Julian Castro, just days before President Barack Obama tapped him to be the next secretary of housing and urban development, was on hand for the San Antonio Museum of Art's recent press conference heralding the upcoming Matisse: Life in Color, Masterworks from The Baltimore Museum of Art. It's nice to be able to drop a name like Matisse when touting your city as "a city on the rise, a city creating a vision, a brainpower city," as Castro reportedly billed San Antonio at the event—and probably at every event at which he speaks.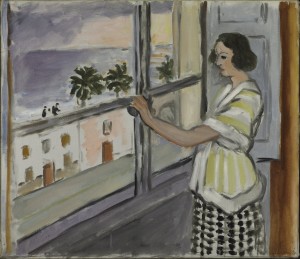 SAMA director Katie Luber says the Matisse fanfare "is reflective of the desire of San Antonians to live in a big city and to say, 'Yes, we're part of an important metropolitan area.' There is a wish here to be as serious and to be taken as seriously as if you live in Houston or Dallas in terms of the access to the arts. I think that's a shift we're seeing here, and I think it's very exciting." She cites a new emphasis on downtown living that's luring new neighbors—and potential audiences: "Just since I got here in 2011, there are more than 1,000 apartment units that are right within two blocks of our front door. We're just seeing this incredible explosion of interest in what the benefits of urban living are. To me, that's why it feels so important to do this"—"this" being a show with the potential to drive membership and attendance ever further upward. (SAMA had fewer than 2,000 members when Luber joined; now it has about 3,800. Attendance, which has rarely beaten 100,000 visitors a year, is projected to top 150,000 this year, Luber says.)
The lion's share of the nearly 100 Matisse paintings, drawings and works on paper in Life in Color come from the renowned Cone Collection—the one that topped Biederman's list of exhibitions Dallas wasn't getting in the mid-1990s. It was formed during the first half of the 20th century by Baltimore sisters Claribell and Etta Cone, who acquired some 500 Matisses spanning six decades of his career while assembling a 3,000-object collection that included works by Picasso, Cézanne, Paul Gauguin, and Vincent van Gogh, as well as a variety of textiles, jewelry, furniture, and African, Asian, and Near Eastern art. Considered the Baltimore Museum of Art's crown jewel, the Cone Collection's Matisse holdings may be the best anywhere.
Luber's friendship with BMA director Doreen Bolger helped land the traveling show, which has previously stopped in Indianapolis and Minneapolis to raise money for the BMA, which is undergoing renovations (although not in the galleries that usually house the Matisses. They've been showing German Expressionism while the Matisses are on the road, prompting criticism from art journalist Tyler Green that the BMA is shortchanging locals while monetizing its most prized works). Before Luber took the SAMA job, she was living in Baltimore, where she sat on the BMA's collections committee and did some consulting for the museum about its European collections. "I'm so grateful that (Bolger) thought of me," Luber says.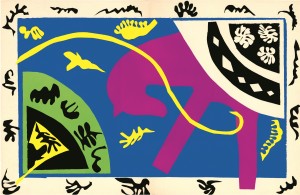 While the Indianapolis and Minneapolis stops included Matisse's seminal art book Jazz (1947), the BMA declined to feature it in the SAMA presentation, citing light considerations. "I was like, 'Oh, no!'" Luber says. "But then I started poking around and thinking about where else I could get a Jazz … and some of the other art books, too." An online search led Luber to the Bank of America Collection, which agreed to send its four Matisse art books—Poésies de Stéphane Mallarmé (1932); Pasiphaé, Chant de Minos (Les Crétois) (1944); Jazz; and Poèmes de Charles d'Orléans (1950)—for a supplementary exhibition, The Art Books of Henri Matisse. Visitors who can't afford or balk at the show's $15 surcharge on top of $10 general admission will at least be able to see Matisse's art books for free on Tuesday evenings and Sunday mornings.
"It's an expensive show for us," Luber says of Life in Color, adding that she "had to read through an incredibly long list of funders" at the event with Castro. "Our budget is more than $1 million on this show, so it's not something that we took on lightly, either. It's a real investment in of the level of artistic accomplishment that we can bring to the people."
The people who can afford a $25 ticket, that is. I think the Matisse show may turn out to be an important milestone for San Antonio's art community, and I'm not going to knock SAMA for raising money at the gate when its annual budget, at about $6 million, is a fraction of that of its counterparts in Dallas, Fort Worth and Houston. I just hope this long list of Matisse funders sticks around to support not just the kind of programming that says San Antonio has arrived, but the kind of policies, like free admission, that say SAMA is here for all San Antonians.
— DEVON BRITT-DARBY
Matisse: Life in Color, Masterworks from The Baltimore Museum of Art
San Antonio Museum of Art
June 14-Sept. 7
The Art Books of Henri Matisse
San Antonio Museum of Art
June 21-Sept. 7