Windsync
Photo by Shannon Langman.
---
Performania
If you are worried about classical music dying off, chances are good that you are not from Texas. Timed to the news of Houston Symphony's new music director Andrés Orozco–Estrada, we did a story last season on symphony orchestras in Texas, and we are still finding them. Congratulations are in order to conductor and music director Jacomo Rafael Bairos of the Amarillo Symphony, celebrating its 90th anniversary. Texas is also home to several outstanding smaller ensembles, including the Miró Quartet (resident at UT Austin's Butler School), Conspirare in Austin, Solis in San Antonio, Windsync, Apollo Chamber Players, Houston Chamber Choir and Axiom Quartet in Houston and Dallas Brass in Dallas.
Music is by far the healthiest performing art in Houston. Why do I say this? Because you can find activity happening at many levels, from such cultural pillars as Houston Grand Opera and Houston Symphony, to the  brand-new Texas Music Ensemble, dedicated to performing the works of Texas composers. And there is a vast amount of action in the middle, that place that has been so difficult for other art forms to sustain. And there's such diversity: Ars Lyrica and Mercury Houston for early music, Musiqa for new music, Da Camera for outstanding thematic programming and jazz.
We can even look to one subset—say opera and vocal music—and discover that besides HGO, we have incredible variety with Opera in the Heights, Houston Chamber Choir, Cantare Houston , Ebony Opera, and renegades like Misha Penton and Lisa E. Harris (recently voted one of the artists changing the face of opera in America).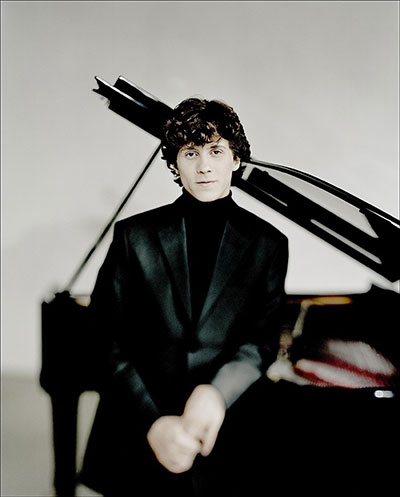 And then we see the same kind of variety among presenters, from the young artist series at Society for the Performing Arts, to world renowned Musicians and ensembles coming through Chamber Music Houston and Da Camera.
Don't get me started about commissions. Most are happening in music, and not just at the macro level. You can read about ROCO's outstanding record performing new works in the September issue, while Musiqa's dedication to premieres on each program is covered in the November issue. The young but nimble Apollo Chamber Players launched the 20×2020 commissioning project with a new work by Grammy-winning composer Libby Larsen in September.
Could I be in a state of post "¡Bienvenido, Andrés!" euphoria, or is there something to this proposition? Is it related to Rice University's Shepherd School of Music and University of Houston's Moores School of music? Have the professional development efforts of HGO, Da Camera, and Shepherd's ground breaking curriculum (spearheaded by Janet Rarick) played a role? And, finally, why are Houston music folk so darned good looking and charismatic?
Really, I'm jealous. On the dance scene, we go from Houston Ballet, the fourth largest ballet company in the US, to a small dance company with nothing in the middle. Theater fares a bit better, but not much. And this has  little do with the wealth of creativity present in dance and theater. At least in dance, this relates to the complexity of presenting dance, which often involves a special floor, lights, and an appropriate place to rehearse. Music gets away with repeating the same rep over and over. Nutcracker aside, most of us want to see new work when it comes to a dance show.
So what gives here? Have all those years locked in a practice room paid off when it comes to running stable organizations? To get to the bottom of this question, I reached out to the various music chiefs responsible for this thriving cultural ecosystem.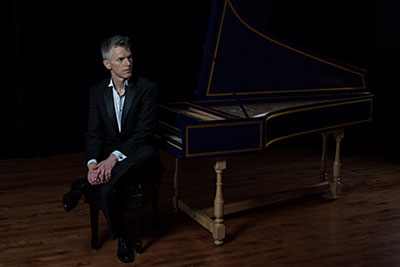 Ars Lyrica artistic director Matthew Dirst reminds us that we are city full of fine musicians.  "I don't know whether musicians are born with administrative DNA, but we do learn at least to count—perhaps that's useful in ways we haven't acknowledged! The presence of so many strong players and singers locally is probably more crucial: it's relatively easy to hire really good musicians in Houston—something we're very grateful for."
Texas New Music Ensemble artistic director Chad Robinson suggests that the differentiation in mission is key. "I wonder if the difference can be found in the amount of music ensembles that seem to have a somewhat narrow focus, which 'leave room' for ensembles of a different focus, yet still under the umbrella of 'classical' music. Our focus on local composers at the state-wide level puts us into a category of our own and that this kind of local focus is an arena where we can be of use. Yet, at the same time, we attempt to create strong ties with other Houston ensembles. I will be performing my solo cello work, Darkbloom, on their Oct. 16th concert at CAMH. So, as can be seen, we believe our success relies upon both our artistic autonomy and our wish to join the larger and very diverse musical community that has been in existence long before we arrived."
Mercury's Antoine Plante finds Houston unique as a place to set up shop. "People will give you a chance here, and you don't need to come with a huge pedigree. Houston embraces the new. It's so impressive that we all get along too. Consider the Houston Early music festival, which includes Mercury, Ars Lyrica, The Bach Society and Houston Early Music."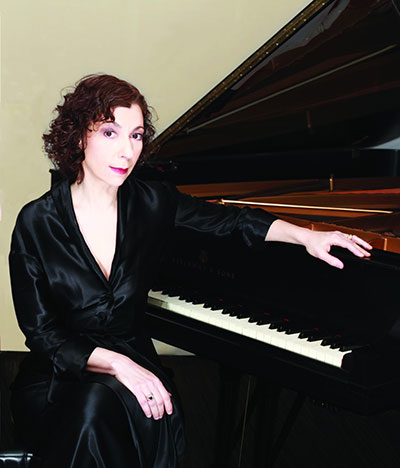 Da Camera artistic and general director Sarah Rothenberg appreciates the city's entrepreneurial spirit. "I think the diversity of forms in classical music allows for a variety of organizations to spring up: a concert can be anywhere from one musician in recital to an orchestra of over 100. And so entrepreneurial musicians who want to start their own group can do so with relatively little advance funding. Chamber music is collaborative in spirit, not just in the music itself. With Da Camera's growing Young Artist Program we encourage this entrepreneurial spirit, giving the next generation of musicians the tools and experience to organize events, program thematically, write grant applications and learn how to bring an artistic vision to reality. Equally important is the question, "What does my community need? and how can I use my love of music to answer that need?" So that musicians start to look at the world around them as a place where musical performances pop up in unexpected surroundings and reach new audiences. For Da Camera Young Artists, this ranges from museums, hospitals and schools to clubs like AvantGarden, homeless shelters and community centers."
WindSync founder Tracy Jacobson mentions the amount of available work.  "I'd say the greatest aspect of Houston's classical music scene is the wide array of performance opportunities, enabling musicians to make a living without having to rely on just one source of income. It's this mobility and flexibility of the musicians that allow musical organizations to grow sustainably without stratifying like in other performing arts."
Evan Wildstein, director of arts and cultural programs at Asia Society Texas Center hones in our multi-cultural population. "If Austin is the alternative music capital of the world, Houston must be the world music capital of the world. You would be hard pressed to find another city that so frequently touts styles like qawwali, mariachi, zydeco, and others, in addition to standard forms like opera and jazz. There is an overall spirit of actual, healthy musical collaboration in Houston. There are fish of all sizes, from Houston Symphony to Houston Chamber Choir to Aperio, and they all play well together—pun intended."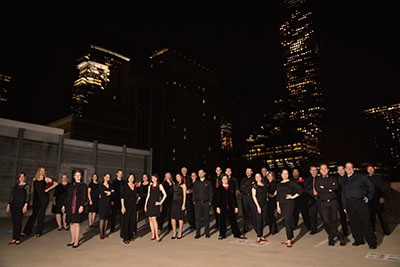 Houston Chamber Choir executive director Becky Tobin believes the answer lies in the nature of music itself. "Music is the most accessible performing art because you can choose to sit back, relax, and enjoy it without too much focus; or you can hone in and analyze the theory that comprises a piece. You can break down the music scene even further to include instrumental groups and vocal groups. When you get down to the vocal groups, choices become much more limited. The Houston Chamber Choir is so special because our singers are top-notch professional musicians (many of whom have music degrees from the top choral programs in the country including our very own UH and Rice) and we perform a wide range of music from early Renaissance to Classical to world premieres."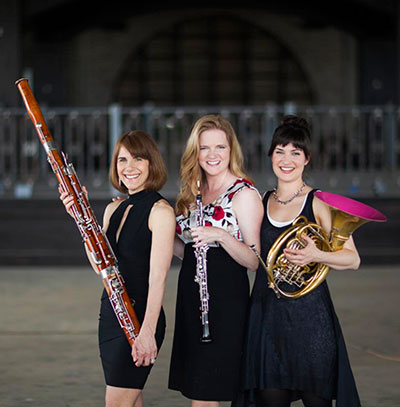 River Oaks Chamber Orchestra founder Alecia Lawyer reminds me that it wasn't always this way. "This wondrous span of classical offerings wasn't as deep and wide at one point when other disciplines were thriving in that space. The wave might recede for music, too, so we push past and through the middle ground, always keeping the batteries fresh in our flashlights for Houston's inevitable shifts. Start-ups form from a visionary leader.  The critical last thrust to propel an organization into the coveted 'core cultural asset' world is to have the group be able to sustain itself and also thrive when and if that leader is gone or takes on different roles in the organization other than the front and center public one."
Matt Detrick of Apollo Chamber Players thinks that classically-trained musicians can be good at running organizations. "I had one business-oriented class the final year of my master's degree at the Shepherd School of Music, taught by Professor Janet Rarick; this was very helpful in opening up a world of possibilities other than sitting in an orchestra. I recall an exercise in coming up with an idea for a non-profit or similar group…looking back, I think this tickled my creative bone a bit and laid the foundation for founding Apollo a few years later. It's rewarding for me to now be asked to speak to the same class about my experiences."
Society for the Performing Arts CEO June Christensen makes a case that we are city that supports young talent. "Our thoughts behind creating the Young Artist Series was driven by our audience's response from the Houston debuts of such artists as Lang Lang, Olga Kern and others. Thus to continue to build that audience, we are programming more young artists."
Aperio artistic director Michael Zuraw also notes our diverse tastes in music. "The environment is imbued with a great synergy, through which established musical institutions coexist with innovative and nimble smaller organizations symbiotically supporting one another. It's the spectrum of music lovers from many different backgrounds that inspire the wonderful programming that takes place here."
Director of HGOco Sandra Bernhard sums it up perfectly. "Houston has excellent classical music health because we bring the collaborative, adventuresome, wild-catting spirit to music. Although it's classical, in the hands of artists and audience, the music is alive, filled with passion and life. It's not under a protective shield—it is the blood and guts of the human experience. Frankly, that's what Houston brings to art: Life and audiences."
—NANCY WOZNY