The Tanaquil LeCercq Documentary Screens at the MFAH
---
IMAGE ABOVE: From Afternoon of a Faun. Photo courtesy Kino Lorber, Inc..
---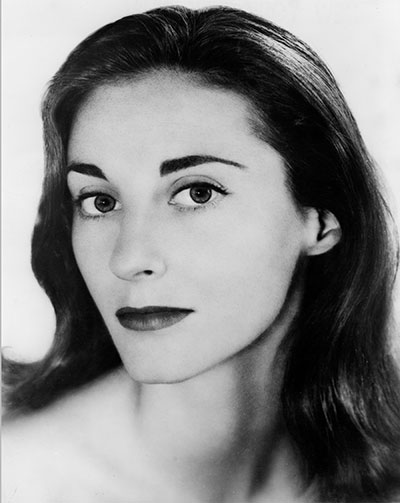 Every now and then, I like geek out on ballet history. It's such a strange and astonishing tradition. So, of course, I'm thrilled to see Nancy Buirski's film Afternoon of a Faun: Tanaquil LeCercq screening at the MFAH May 24- June 1. The film is rich with breathtaking footage of LeCercq's distinctive dancing, and takes us inside those early days at New York City Ballet. LeCercq, "Tanny", was part of the very first generation of dancers trained by George Balanchine. With her long graceful limbs she made way for the tall, thin and leggy ballerinas that would define an era. Buirski paints a vivid portrait of a ballerina and her time.
LeCercq (1929-2000) had a storied life in ballet. She was a charter member of the New York City Ballet and married to Balanchine from 1952-1969. He created many roles on her, including Symphony in C, La Valse, Concerto Barocco and Western Symphony. She also danced with Jerome Robbins in NYCB, and had a long, and somewhat turbulent, relationship with the choreographer. Really, she was a muse of two great choreographers.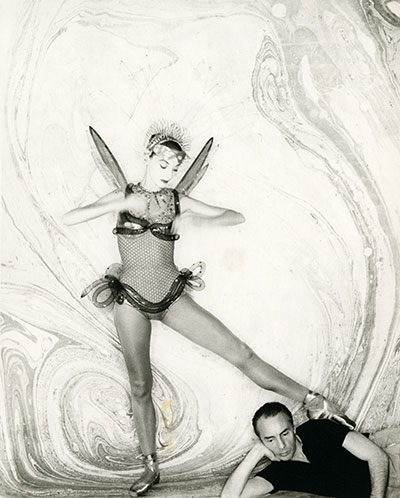 Robbins created Afternoon of a Faun in 1953 on her, a mysterious ballet that speaks to the enchanted life inside the ballet studio, as the audience becomes the ever-present mirror. Robbins was 34 when he created his now famous ballet and was already a star Broadway choreographer. He had his own take on Vaslav Nijinsky's 1912 L'Après-midi d'un Faune, set to Claude Debussy's Prélude à l'après midi d'un faune.
My interest in LeCercq was first piqued when I discovered some rare footage at Jacob's Pillow as part of Dance Interactive. She was only 15 when she made her professional debut at the Pillow in 1945. As bright a star as she was, her life as a dancer ended suddenly in 1956 when she  contracted paralytic polio, one year after I was born. It seems amazing to me now that I knew children just a few years older than myself stricken with polio. And, my mother worked as a nurse in an Iron lung unit.  In an odd stroke of fate, Balanchine had created a ballet for the March of Dimes especially for her, with him dancing the role of Polio and her its victim.  She did go on to live a full life, passing on her knowledge to the next generation, which is nicely chronicled in the film.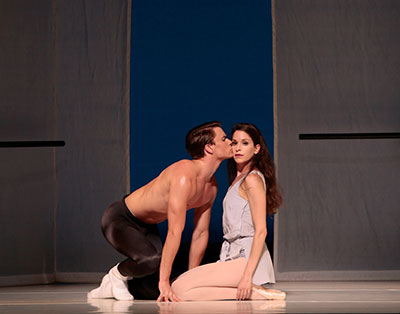 LeCercq returned to my thoughts when Houston Ballet performed Afternoon of a Faun in 2008. In fact, I wondered if the two tall, leggy ballerinas, Mireille Hassenboehler and Katharine Precourt, channeled LeCercq in their performances.
"In researching the part, you always have in mind who first danced it, as well as anyone who has intimate knowledge of the ballet," says Hassenboehler, who retired earlier this season. "I knew some beautiful pictures and some footage that Bart would show in rehearsals. Bart Cook, who set the ballet, was very specific in his direction. He took great care to present it to us in a way that made it feel sacred. And with good reason: it is."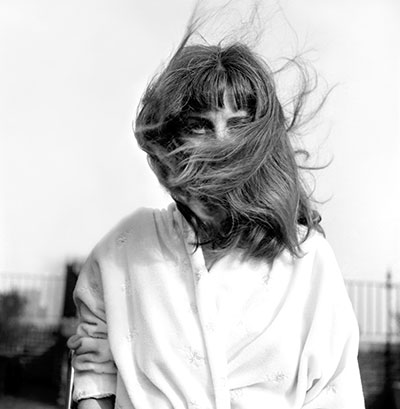 Precourt could taste the history she was stepping into while dancing Faun. "Tanaquil had such an iconic elegance, and unique style which she brought into her work and was ever present in photographs and videos I have seen of her. The role she inspired in this ballet is magical, and for me as a young dancer it was a memorable experience. I believe Afternoon of a Faun is a unique ballet, and Tanaquil was instrumental in making it become the lasting masterpiece it is."
Both ballerinas are excited about seeing the film. "With this documentary, Tanny can continue to influence young dancers," says Hassenboehler.  "I'm so glad Tanny's story is out there."
—NANCY WOZNY