---
PHOTO ABOVE: Executive Director Louis Grachos. Photo courtesy of The Contemporary Austin.
---
Liam Gillick, online Marianne Vitale Create Works for Rebranded AMOA-Arthouse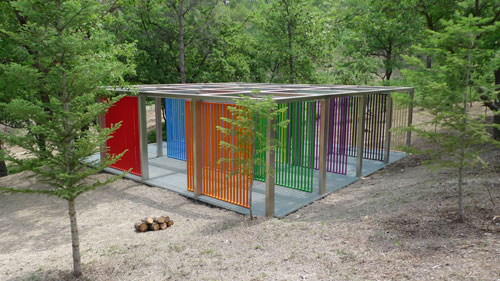 Another day, another identity for The Contemporary Austin. That's the new moniker for the recently reunited AMOA-Arthouse, whose parent organizations, before splitting and undergoing various name changes throughout their complicated histories, once constituted the Texas Fine Arts Association. More than a century after that august body's founding, will this rebranding be the one that sticks, and more to the point, does it signal the museum's emergence as a contemporary-art force in Texas and beyond?
Executive director Louis Grachos points to his upcoming roster of exhibiting artists as evidence that the Contemporary, as he hopes it will come to be known – the way the "the Modern" has for the Modern Art Museum of Fort Worth – isn't just changing its name. The lineup includes commissions for the likes of Liam Gillick, Tom Sachs and Do Ho Suh, each of whose work was acquired by the Albright-Knox Art Gallery in Buffalo, New York, during Grachos's decade-long tenure as its director. (Grachos joined the Austin museum in January.)
It's hard to think of a museum director whose previous task – growing one of the country's most renowned modern and contemporary art collections in a Rust Belt city that's lost much of its population in recent decades – is more opposite Grachos's current one: creating a new sense of purpose for a hybrid institution with two utterly different facilities in a creative-class city that's still not particularly known for the visual arts. But he says he relishes "being on the ground floor" as the Contemporary charts its new course, something he missed from his stint as director of the SITE Santa Fe biennial (1996-2003).
The new chapter kicks off September 21-January 5, when Gillick and Marianne Vitale will each present work at Jones Center, the former Arthouse's downtown space, as well as at Laguna Gloria, the historic estate on Lake Austin. "To see the full breadth of what we're presenting, you have to make the trip to both," Grachos says, adding that the Contemporary is in the early stages of searching for a landscape architect to develop a master site plan for the lakeside estate's grounds, which will accommodate a mix of temporary projects and works the museum feels strongly enough about to acquire. The museum has also created a new curatorial position for public programs.
"The hope is that Laguna Gloria will develop into a really great sculpture park and that the Jones Center will be a vehicle for exhibitions, obviously, but also to do programming here (downtown) and in some cases be directly connected to what we're doing out there," he says. "It feels like overall we're getting a good response to that aspiration." The board has grown since his arrival and has created an exhibitions fund that has raised just under half a million dollars so far, Grachos says.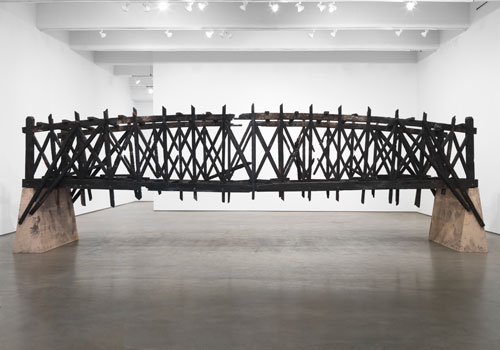 Looking beyond the Contemporary's first year of commissions, which will include works by Charles Atlas, Tom Friedman, Orly Genger and Charles Long, Grachos sees the museum eventually tapping Austin's festival culture to spearhead a citywide sculptural exhibition modeled after Sculpture Projects Muenster in Germany.
He also wants to build the Contemporary's relationships with the art and architecture schools at the University of Texas. Among the ways they might bear fruit: selecting an architect each year to design a temporary pavilion to add a shady spot to Laguna Gloria in the summer months. Over time, Grachos hopes Austinites will look to the Contemporary the way Bostonians do to the Institute of Contemporary Art.
"I think we just haven't had a dominant cultural force in the visual arts in the city itself (outside the University of Texas)," he says. "And I'm not saying we can do that, but we should try. Philanthropy takes time in terms of people getting interested and understanding the value. The reason why I'm really hoping to do something more ambitious, citywide and site-specific is what that does within the context of your own community: It not only enriches and exposes your community to a bigger art world —it gets people to work together, and then people start to understand that the visual arts do have an impact in cultural life and cultural tourism."
–DEVON BRITT-DARBY