Debra Barrera Lets Questions Dictate Where Her Life, Work Go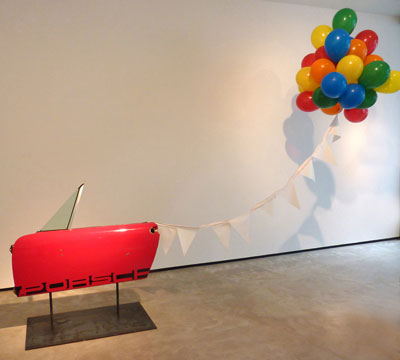 Houston artist (and A+C contributor) Debra Barrera has work in two group shows in San Antonio this month — one large, one small. She's been included in the TX 13 Group Survey Exhibition, on view through Nov. 9 at Blue Star Contemporary Art Museum, and will present work alongside Chuck and George (Brian Scott and Brian Jones) and Jonathan Armistead in Re-enchant the Moment, on view Nov. 15-Jan. 5 at Unit B. Dallas artist Benjamin Terry caught up with Barrera to discuss her practice.
A+C:  Towards the end of graduate school, you had a revelation.
Debra Barrera:  I realized that I was holding onto a talent and a style rather than trusting my concepts. I was a good painter — maybe not great, but good at realistic painting. There was this aura about painting and it seemed impressive and historic. For my thesis year, I had planned on painting my entire thesis exhibit. Before the start of my last semester I visited the Guggenheim in Bilbao, and I came across a Sophie Calle exhibit and it hit me — why was I painting? Was it necessary? The answer was no, at least not for my work at that time. So I returned and made an entire exhibition out of vinyl wall text and found objects. This shift helped me trust my instincts and my ideas.
A+C:  What are typical concerns you have?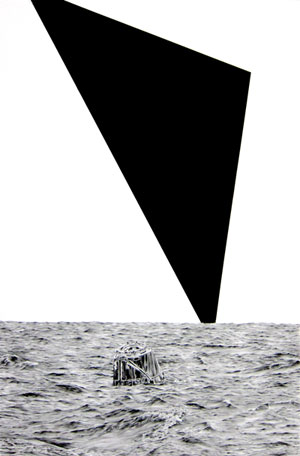 DB:  I think I start making work out of either a complete fascination for a visual concept and/or I make work to answer a simple question.
In reference to complete fascination, sometimes I see an image or an object and I fall in love with it. I want to understand its origin, its history, its place in the universe. I guess it is romantic, but also a bit schizophrenic — love is that way. So, if I decide to pursue an artwork based on an image or object I then owe that work, realized or unrealized, a level of commitment and respect. That degree of care is what sees me through to the end of a project.
On answering simple questions, I think that process promotes performance and exploration in my work that lies outside of my preconceptions. For instance, my recent trip to Japan was geared to answering one question spurred on by my recent visits to the NASA Space Center here in Houston. My question was: What would it be like to visit a space center on the other side of the world? After booking a flight to Tokyo I started researching and found out that the main space museum and launch center complex was about 850 miles from Tokyo on the small island of Tanegashima. In order to find out the answer to this question I visited and traveled to places I would have never chosen otherwise. By allowing simple questions to dictate the direction of my existence and the direction of my work, I feel more entrenched in the world I inhabit — more present.
A+C:  A lot of your work seems nostalgic, but reflective of a time before you were even born.
DB:  I think most art, if not all, stems from some sort of personal history … even if we don't admit it to ourselves. When I say that drawing connects me to my past,  I don't mean what is being drawn, specifically; I mean the act of drawing. I used to draw places and things that didn't exist in my daily life to understand them better. I think I still do that. I've always been interested in the idea of time travel, and the easiest way to accomplish that when I was young was to draw something that I could not experience. Recently, I have made drawings of current events/objects, but funnily enough, the work still feels as if it is from a different time. I like that strangeness.
A+C:  Do you have a set of rules you adhere to?
DB:  Fear is a strong rule. If there's no fear then I feel there's no exploration or discovery. I also try to remind myself to not work constantly, which is not difficult. I think sometimes the best way to make work is to stop and immerse myself in a different world outside of the studio, art museum, or gallery. I think immersing myself in life outside of the art world reminds me of what I believe in and then I can return to the studio with that belief.
– BENJAMIN TERRY