John Harnage, Eve Jacobs, Kana Kimura in Tesseracts of Time.
Photo courtesy of Jessica Lang Dance, Todd Rosenberg Photography.
---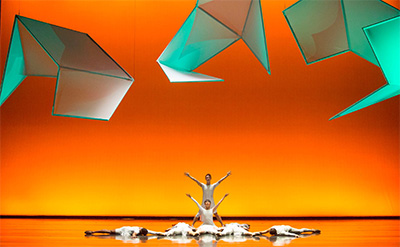 During an email exchange with Jessica Lang about her collaboration with architect Steven Holl for Tesseracts of Time, I realized that I could hear the sounds of construction of Holl's new Glassell School, part of the new MFAH campus, from my desk as I was typing. "I love that the new Holl building is across the street from where you live," quipped Lang. She then relayed to me that Holl is in fact designing a library near her new headquarters in Long Island.
I love odd connections in the arts, which is why it's so cool that she is bring her Holl collaboration to Texas, first to Dallas with TITAS on Dec. 9, and then to Houston on May 20, 2017, where it will be presented by Society for the Performing Arts, which co-commissioned the piece along with the Harris Theater and the Chicago Architecture Biennial. SPA executive director June Christensen saw the premiere in Chicago. "I was amazed at Jessica's ability to capture the essence of Steven's architecture component and marry this with movement," says Christensen. "The dynamics between the amazing Holl set pieces and the dancers was everything a commissioning project should be."
Lang has a long history of collaborating with visual artists and designers, and Texas has been lucky to have seen much of this aspect of her work. "Having the opportunity to work intensely with architect Steven Holl has been a valuable process that will inform my work well beyond the creation of this piece," says Lang. "Together, we have pushed the boundaries of dance and architecture and the result will awaken the human imagination."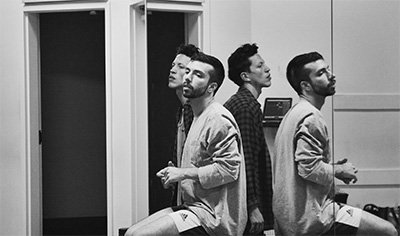 Lang laughs when I call her "almost Texan," but she has an impressive history here, especially in Dallas, where she is a household name in dance circles. She's been commissioned by the Dallas Museum of Art, set work on students at Booker T. Washington High School for the Performing and Visual Arts, and her work has been part of TITAS's Command Performance many times, including the TITAS-commissioned Among the Stars in 2010. I was her resident scholar at Jacob's Pillow last summer, and during my recent trip to Tel Aviv, I opened the Israeli Opera's dance season brochure to see Jessica Lang Dance performing on April 20, 2017.
It was at Dallas DanceFest in 2013 where I first spotted the work that Dallas native Jonathan Campbell had set on the students of Booker T. Washington. I went mad over Confetti & Razor Blades before knowing he was half of the two-man team known as MADBOOTS Dance (his collaboration with Austin Diaz), which I would later see at Jacob's Pillow. It was also at the very same show that I first set eyes on Joshua L. Peugh's work, Marshmallow, performed by his company, Dark Circles Contemporary Dance. I was so struck by his idiosyncratic style that I named him one of "25 to Watch" in Dance Magazine in 2015. I was filled with joy when I heard the MADBOOTS team was setting a new work on Dark Circles, which will be performed Nov. 18 & 20, 2016. Peugh happened upon MADBOOTS while he was still in Korea and kept track of them via social media. "The work Jonathan and Austin have created for us revolves around the poem, Tears written by Allen Ginsberg in 1956. It excavates humanity in a really beautiful way," says Peugh. "Their work is a great match for our existing repertory and complements our dancers and mission."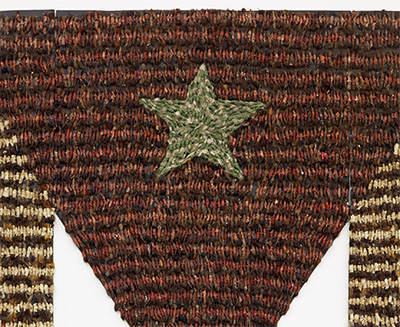 The folks at University of Houston Cynthia Woods Mitchell Center for the Arts are master mixers; it's their mission to explore collaborations in the arts, so why not develop meaningful partnerships as well? That is what they have done around Cuban artist Tania Bruguera, who comes to deliver the annual Artist's Lecture on Oct. 6, presented by the Mitchell Center, with support from the MFAH Latin Maecenas patron group, which is part of the Latin American Art program at the MFAH. Bruguera, a visual and performance artist, is interested in the way that art can be applied to the everyday political life, "focusing on the transformation of social affect into political effectiveness." According to Mitchell Center executive director Karen Farber, a spare plane ticket for Bruguera and a missed opportunity prompted the partnership. "A couple of years ago, Mari Carmen Ramirez and Michael Wellen told me about an exhibition they were planning titled Contingent Beauty: Contemporary Art from Latin America, which featured Tania's work," recalls Farber. "We tried to co-organize a performance that would happen in sequence with the exhibition, but when Tania couldn't make it, we tabled the idea. Michael approached me recently to let me know they still have a ticket for Tania to come to Houston. We jumped at the chance." Bruguera is also part of the exhibition Adiós Utopia, March 5 -May 29, 2017 at the MFAH, so the Houston community will get a rare chance to meet this Cuban artist before this exhibit.
Whether it's an accidental connection or a planned collaboration, we have to love when partnerships in the arts make sense, add meaning and share resources, going that extra mile to make something amazing happen.
—NANCY WOZNY