Ben Kay in in the Sarasota Ballet production of Dominic Walsh's Wolfgang For Webb. Photo by Frank Atura.
---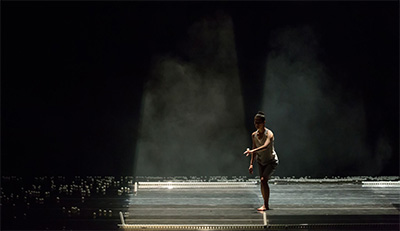 I spend a lot of time outside of Texas, for work, family, but mostly to keep up with my home artform: Dance. Nothing makes me happier than running into Texas dance artists doing work outside of Texas. So when a friend came up to me during my time at Jacob's Pillow asking me if I knew that a Houston dancer was performing with the renowned choreographer Jonah Bokaer, my response was a proud, "Why, yes I do!" I may have been a little heavy- handed when I sent her links to several stories about Laura Gutierrez and Bokaer's world premiere, Rules of the Game, commissioned by Dallas Symphony's Soluna Festival of Arts and Music, which landed on the Stage at Brooklyn Academy of Music last month as part of the Next Wave Festival. Gutierrez and Albert Drake (Bruce Wood Dance Project) also toured to Australia and France with Bokaer. Bless Bokaer for including Texas talent in the mix. For Gutierrez, she can now check off dancing on the BAM opera house stage off her bucket list.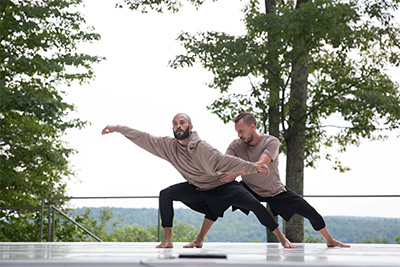 "Do you know Dominic Walsh?" a Sarasota Ballet dancer asked me at the Pillow two summers ago. Again, "Why, yes I do." Walsh is a household name in Sarasota Ballet circles as he and the artistic director, Iain Webb, go way back. Last month, in celebration of Webb's 10th year, the company returned to Walsh's Wolfgang for Webb, the very first ballet Webb commissioned. Last season, he created The Ghost Behind Me, with music by Houston's indie string quartet Two Star Symphony, for Seattle's standout boutique company, Whim W'him. Walsh as always keep a steady presence worldwide with such ballets as his Sleeping Beauty at Teatro di San Carlo in Naples and his long history in Japan with Asami Maki Ballet Tokyo. His  career is chronicled in a new book, Dominic Walsh Dance Theater, written by Walsh and designed by Gabriella Nissen.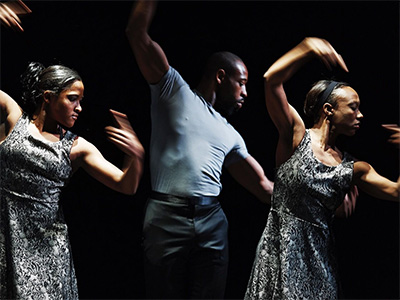 Any given month, Joshua L. Peugh's moves could be weaving their theatrical spell in many locations. The Dark Circles Contemporary Dance artistic director has set work on BODYTRAFFIC, BalletX, Memphis Ballet, Tulsa Ballet, Company E, Whim W'him, and the list keeps growing as the in-demand choreographer spreads his wings. Performing for two years in a row on the Pillow's Inside Out stage is one Texas-sized feather in his choreographic cap and a source of much pride for the young company.
This past summer, Hope Stone artistic director Jane Weiner returned to her old stomping ground at the Bates Dance Festival with dancers Candace Rattliff Tompkins, Alonzo Moore and Courtney D. Jones for a performance of her compelling work, Called Back. Jones, one of Houston's finest dancers, also taught during the festival. Jones heads to Virginia's YES! Dance Invitational this month to perform her riveting solo, and though she be but little, from the Barnstorm Festival.
Austin artists are on the move too: Forklift Dance's Allison Orr spent all last season at Wesleyan developing her work with students and the local community. ARCOS Dance is also raising eyebrows about dance in Austin in a good way with their multi-media dance theater work. The company may be based in Austin but they can boast an impressive touring schedule. Their most recent work mixing dance and technology, ANNI, traveled to Kansas City, Santa Fe and New London. Austin choreographer and Gaga teacher Amy Diane Morrow is in demand all over the country and often travels between Texas and Israel. She's in Guadalajara this month for a choreographic residency and heads to Brooklyn in January for the Excognito Festival and Birmingham for the Alabama Dance Festival.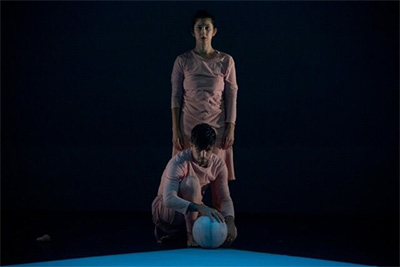 You might say that Andy Noble got out of Dodge in a big way when his work appeared in front of millions for American Crime on ABC last season. Noble also just wrapped up setting Filament on Salt Lake City's Repertory Dance Theatre, where he danced from 1998-2004. He credits RDT artistic director Linda C. Smith for jump-starting his career.
Our hometown ballet boys are always a busy bunch as their works are included in the repertoires of many ballet companies throughout the world. Steven Mills took his troupe Ballet Austin on their first 15-city tour of China. In October, Houston Ballet performed in "Celebrating Forsythe" in Los Angeles to rave reviews, while Smuin Ballet performs Stanton Welch's sleek Indigo in San Francisco and Ballet West performed his iconic Madame Butterfly last month. Ben Stevenson's sumptuous Cinderella graced the Pennsylvania Ballet stage in October, while Alberta Ballet performed his Halloween classic, Dracula.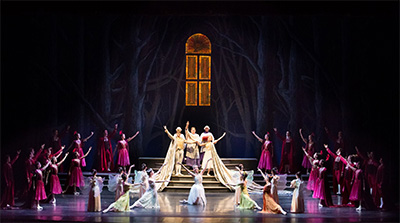 Keeping up with the now Austin-based Trey McIntyre is no easy task as his work is everywhere, but most recently performed by BalletX, Washington Ballet, Smuin Ballet and Australia's Queensland Ballet, Parsons Dance and Cuba's Malpaso Dance Company, which lands in Austin in February through Texas Performing Arts in a full circle moment to perform McIntyre's epic break-up ballet, Bad Winter. This month, he's busy making a gala piece for San Francisco Ballet and will be creating a new work for them later in the year.
Finally congratulations to all the Texas artists who traveled to New York City as part of the Dance Gallery Festival: Peugh, Jennifer Mabus, NobleMotion, John Beasant III and Randall Flinn/Ad Deum Dance Company.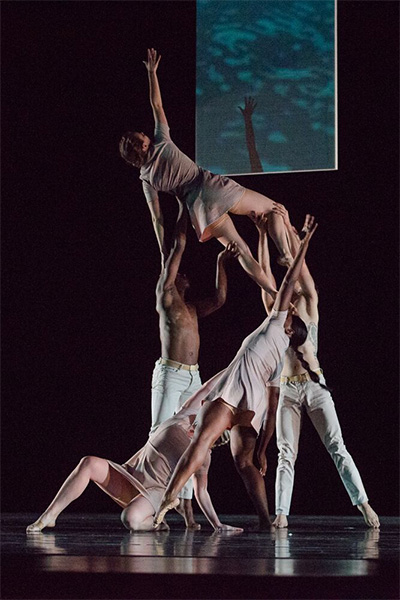 Whether it's touring or developing long standing relationships with other artists and institutions outside of Texas, this fabulous group of folks are spreading the good word that dance happens in Texas. For that, I thank them.
—NANCY WOZNY