As everybody knows, the University of Texas at Austin has transformed its hometown thanks to its role as a hotbed of research. There's more to that than churning out innovations in computers and technology.

"At UT, we're about research and discovery. Research in the performing arts is about giving artists the time and space to try something new—just like the experiments you do in a science laboratory," says Bob Bursey, executive and artistic director of
Texas Performing Arts.
The group brings in performing groups—particularly those in music and dance—for concerts and other appearances on the UT campus.
"We're one of the ways the university makes an impact in Austin and across the state," Bursey says. "We look for how we can expose all of our audience–not just students, but folks here in Central Texas—to the most current perspectives in the performing arts."
The university curriculum often focuses music students' attention on technique or on repertoire from the past, he notes. Alongside that, "we want to make sure they see the most interesting new developments in arts and culture from around the world. We often will focus on cutting-edge programming—artists who are pushing the envelope, artists who are updating and innovating historical forms."
Last November, the group brought in Sandbox Percussion, a Grammy-nominated quartet, to play Seven Pillars by Andy Akiho—a percussionist-composer who spent much of his 20s playing the steel pan in Trinidad. Each of the work's 11 movements is accompanied by a film by a different director, and Bursey describes the result as a "percussion symphony."

"The technical virtuosity required to play the piece was just incredible," he says. "I saw some of the most unbelievable percussion playing I have ever experienced, in terms of the rhythmic structure and the counts and the speed at which these artists were required to move from one musical idea to another." Sandbox Percussion also worked with a UT group on
Seven Pillars
, enabling the students to "be coached on it by the ensemble it was written for."
Texas Performing Arts and groups in other Texas cities sometimes plan out their schedules symbiotically. February brings an example: Houston's DACAMERA hosts Grammy-winning jazz singer and composer Cécile McLorin Salvant on Feb. 10, then Texas Performing Arts brings her to UT on Feb. 11.
"She hasn't been to Austin before," Bursey says. "That's something I look at a lot. …  We have a lot of music venues in town, and I'm always looking for blank spaces or blind spots, where other organizations might not be bringing in the most exciting artists from around the country or around the world. I want to make sure I get them here for folks to experience."
March brings a de facto string-quartet festival, featuring back-to-back concerts by two prizewinning young ensembles. Both groups have landed Chamber Music America's Cleveland Quartet Award, which Texas Performing Arts helped endow.
The Verona Quartet, called "cohesive yet full of temperament" by the New York Times, puts Antonín Dvořák's Quartet in G major alongside contemporary works March 3. The bill of fare includes the world premiere of a work by Korean-American Texu Kim, co-commissioned by the UT group and the Smithsonian's National Museum of Asian Arts.
Kim's music is "engaging and … friendly to listeners," Bursey says. When he and the Verona Quartet were planning their Austin concert, he recalls, they told him they hoped to commission "an interesting piece by a composer I had heard of," namely Kim. "They said, 'We're working hard to get it across the finish line. We need another co-commissioner to get it done.' I said I'd love to do that."
A few days before the premiere, the Verona Quartet and Kim will meet up in Austin. "The first time they're going to work (on the new piece) with the composer in the same room will be here," Bursey says.
"One of the ways we can have an impact is as a commissioner and a supportive place to premiere new work," he continues. "Our audience is very generous and receptive to hearing something new, so we love to give them the chance. That piece goes into the repertoire and has our name on it."
The Aizuri Quartet— "another dynamic young ensemble," Bursey says—performs March 4. Works by composers of today, including both original works and arrangements of songs by Franz Schubert, will lead up to Schubert's "Death and the Maiden" quartet.  The Verona and Aizuri quartets won't perform together, Bursey adds, but they'll join forces in a discussion with UT students about what it takes to start and maintain a chamber group.
"I'm really enthusiastic about some of these young ensembles, like Verona or Aizuri or Sandbox," he adds. "They're giving a shot in the arm to what we call chamber music. Their performances are so dynamic. They make it so accessible."
Veteran artists will show what they have to offer when duo-pianists Katia and Marielle Labeque return to Austin on April 25. "They're tremendous," Bursey says. "They've been really adventurous in their tastes and the projects they've commissioned for themselves."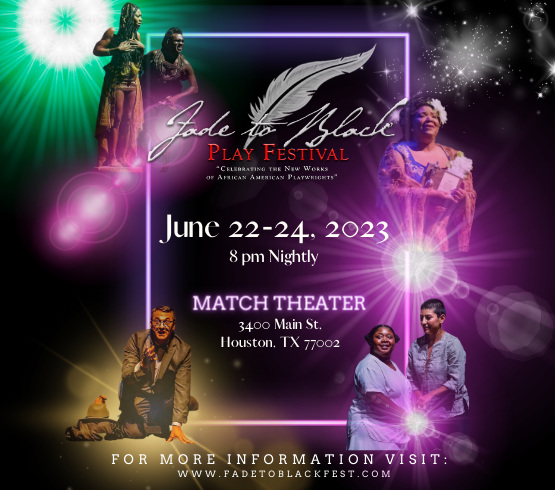 This time, the sisters will bring along two indie rock musicians—composer-guitarists Bryce Dessner and David Chalmin—altogether comprising their Dream House Quartet. They'll look back to the Labeque's 2013 recording
Minimalist Dream House
, including works by Philip Glass and Arvo Pärt, and turn to new works by Dessner, Chalmin and others.
The Labeques' program "mashes things up," Bursey says. "I'm interested in (exploring) how we can invite people into the world of contemporary music and classical music, and show that it's not a stuffy form."
Texas Performing Arts dovetails with two sister organizations under UT's umbrella: Broadway in Austin, which presents touring theatrical productions, and Texas Welcomes, which hosts popular music, comedy and family shows. All three have Bursey at the helm, and "we span a really wide range of program activities," he says.
"We have John Mellencamp coming up. Jerry Seinfeld is coming this spring. And we also do this adventurous and innovative performing-arts work. There's really no organization around the state that pulls together all these different strands of programming, and not many around the country—especially that are based in a big, leading research university."
-STEVEN BROWN