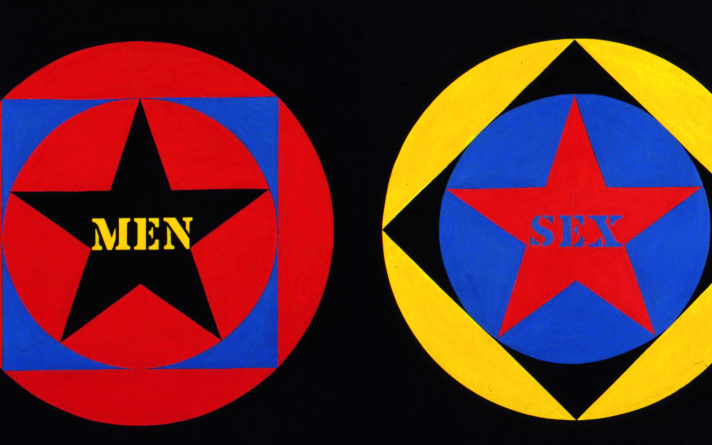 Robert Indiana Under the Influence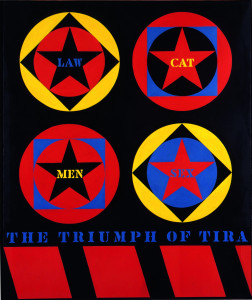 Yesterday I finally got to see the McNay Art Museum's presentation of Robert Indiana: Beyond LOVE (read Scott Andrews's terrific essay here). Few art-viewing experiences are more exciting than when an exhibition forces a serious reappraisal of an artist's work. Organized by the Whitney Museum of American Art, this show–exactly the kind of ambitious effort the Jane and Arthur Stieren Center for Exhibitions was built to allow the McNay to accomodate–delivers that experience in spades and looks great doing it.
One of the show's important themes involves the references to homosexuality Indiana repeatedly dropped into his deeply–and surprisingly–autobiographical work. Indiana's work also made an important shift after he met and became lovers with Ellsworth Kelly in 1956 After meeting by chance, the two artists got loft spaces near each other in Coenties Slip, a tiny strip near the East River in Manhattan, and spent time drawing each other as Indiana listened to Kelly, the older, already successful artist, hold forth. A shift soon appeared in Indiana's work, which became hard-edged and abstract. While the abstraction gave way to text and symbols, the hard edge stayed.
"My painting life began with Ellsworth," Indiana later said. "Before Coenties Slip, I was aesthetically at sea. With Ellsworth, my whole life perspective changed. All of a sudden I was in the twentieth century."