Rachel Meador in Amy Morrow's ballet String Theory, commissioned for Women's Choreography Project. Photo by Martin Perez.
---
Avant Chamber Ballet Blooms in Dallas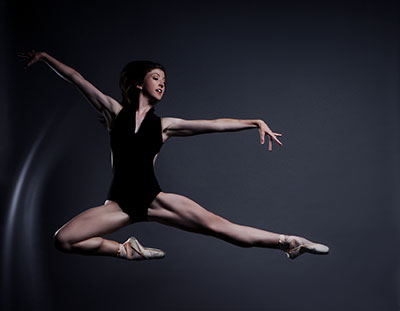 Finding your life's work can begin strangely. For Dallas choreographer Katie Puder, it was a preschool obsession with Hawaii. "I'll tell you a secret," teases the 30-year-old artistic director of Avant Chamber Ballet, "I wanted to be a hula dancer first. I had Hawaii birthday parties, luaus with grass skirts and pineapple upside down cake. This is in Henrietta, Texas, in the middle of nowhere. I had heard somewhere that hula dancers' every movement means something, like every shake of the hip was a participle or a verb. I thought it was so cool that you could do sign language with your whole body. That's kind of what I do now."
Since founding Avant in 2012, Puder has turned it into the area's most accomplished ballet troupe not run by Ben Stevenson. And her ambitions for the company are spiraling. For the second half of its third season, Avant has commissioned three outside dance-makers as well as Puder herself to create new pieces for what she is calling the Women's Choreography Project, set for March 7-8 at the Eisemann Center in Richardson. Then on May 5, the company will take over the Dallas City Performance Hall for an evening of works by Balanchine, Christopher Wheeldon, Paul Mejia and Puder, accompanied by members of the Dallas Symphony Orchestra. It's part of the orchestra's SOLUNA: International Music and Arts Festival.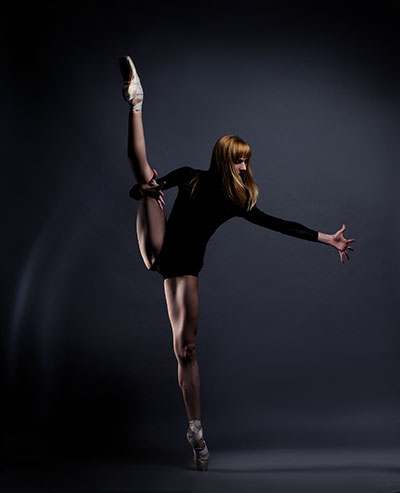 In fact, live music – or the lack thereof – was the major impetus for Puder's decision to start Avant. After dancing for six years with the now defunct Metropolitan Classical Ballet run by Mejia, she moved to Greece to teach Pilates and further her studies. When she returned in 2010 to North Texas, where her family had moved when Puder won a scholarship to study at the prestigious Fort Worth-Dallas Ballet School, she was disheartened to find a lack of live musical accompaniment at dance performances.
"I always trained with a pianist in ballet class," Puder recalls. "As a dancer, you miss live music more than an audience member does. It's a completely different experience. You feel like every nerve is alive when you're dancing with live music, especially if you don't know if the conductor is going to do the tempo the way you expect. You have to have your ears open and your muscles ready to go. If you have recorded music, you can go on autopilot."
Shortly after founding Avant, Puder recruited DSO French horn player David Cooper – now her fiancé and the orchestra's principal horn – as musical director. Every Avant show has featured an ensemble of musicians, and the company even has a composer-in-residence, Chase Dobson, a graduate of Booker T. Washington High School for the Performing and Visual Arts, now studying in the music program at Southern Methodist University. Last spring, Dobson wrote an original score for Alice in Wonderland, Puder's first full-length ballet.
She also started Avant because of a lack of opportunities for female choreographers. "Ballet is still stuck in the 1800s, dominated by male choreographers," Puder says. "I never had any female role models. When I was dancing, I would have the itch or idea that it would be really neat to choreograph or be an artistic director, but I would immediately put it out of my mind. 'That's silly.' I'm a very independent woman, but I didn't see it in myself. And you don't see female choreographers being the next generation in ballet, like Christopher Wheeldon or Justin Peck. It's really that women aren't encouraged. That's the bottom line. To tell you the truth I had to start a company to get opportunities because it just wasn't going to happen any other way."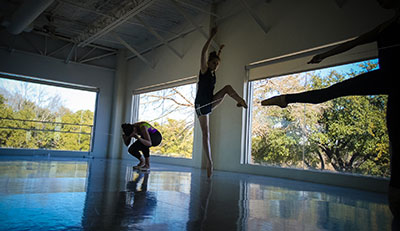 As Avant has grown into a company of 18 well-trained, well-rehearsed dancers, including former New York City Ballet company member Michele Gifford and Russian-trained Yulia Ilina, Puder decided to extend choreographing opportunities to other women, thus the Women's Choreography Project. She already knew Elizabeth Gillaspy from taking a master class with the Texas Christian University professor. She had met Emily Hunter, a former member of Texas Dance Theatre and Bruce Wood Dance Project, at a benefit concert. And she was familiar with the work of Amy Morrow, who teaches Gaga technique around Texas.
Like other dance observers in Dallas-Fort Worth, Puder is struck by the plethora of small ballet and modern companies that have popped up in the past five years. She primarily credits the opening of the AT&T Performing Arts Center in the Dallas Arts District. "The Arts District has really been a game changer, and it's been an inspiration for artists to see that could be our home. When Metropolitan Classical Ballet closed down there was a void in Dallas. So there was and is a place for us. Or maybe my generation are daydreamers."
—MANUEL MENDOZA