Lee Gregory, Kelli Estes in Summer Cabaret 2015. Photo by Ashley Brooks Photography.
---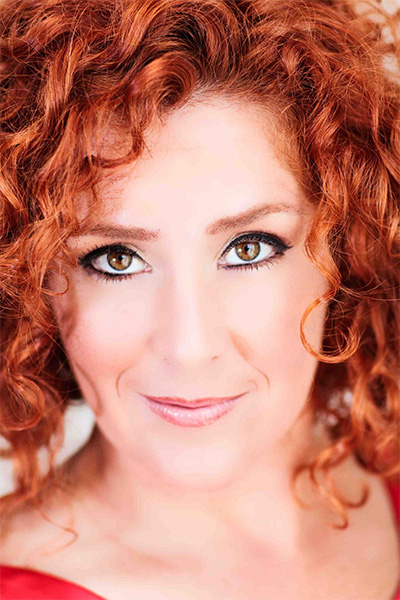 When Kelli Estes planned her first season for Houston's Lone Star Lyric Theater, the company she founded back in 2006, she was actually in living New York City and not Houston.   Having finished a master's degree at the University of Houston's Moore School of Music, Estes went to the Big Apple in pursuit of a career as a singer. She cooked up her first summer festival of intimate chamber opera in a tiny apartment late at night between singing gigs and working a day job.
Eventually moving back to Houston full-time in 2012, Estes has grown her once scrappy organization into a year-round pursuit that now offers monthly cabaret performances in addition to its annual summer festival. "There's just a huge cultural appetite here as well as an extremely rich body of talented musicians," says Estes. "Although there's so much happening with some of the larger organizations, there's also a ton of repertoire that just isn't frequently performed anywhere, frankly."
This month, Lone Star Lyric continues its tenth anniversary season by presenting two newly commissioned chamber operas on June 18-25 at the MATCH. For her company's ninth and tenth world premieres, Estes reached out to two composers with whom she's had a long relationship.
Three Skeleton Key is the second of a trio of one-act chamber operas by Houston composer Michael Remson, which are all based on old-time radio shows. The story behind the piece was originally published in Esquire magazine in 1950. Adapted for radio in 1953, and broadcast on the famous high-adventure radio series Escape, the plot follows the story of three men trapped in an isolated lighthouse by thousands of rats.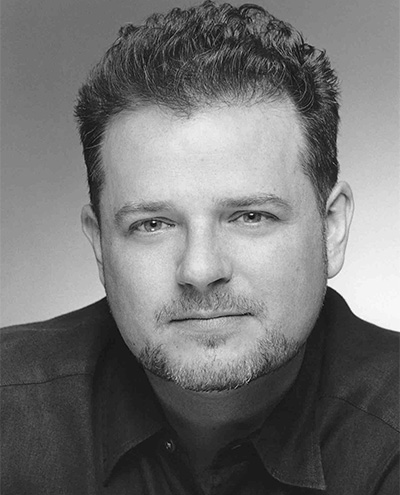 "I have my dad to thank for my interest in old radio shows," says Remson. "He used to sit me down and play the old recordings, turn out the lights and let my imagination run wild. They're so much better than television."
Remson also points out that they lend themselves easily to one-act chamber operas. "They deal with big emotions and characters in crisis, and they do so succinctly in twenty-six minutes. For one-acts, they seem like the perfect match," he says. In addition to being a composer and librettist, Remson has been the executive and artistic director of Houston's American Festival for the Arts since 2005. He oversees their year-round programs for exceptional young musicians in grades two through twelve.
Night at the Algonquin is a jazz-inflected work that centers on Dorothy Parker and the celebrated circle of writers, actors, critics, and personalities known as "The Algonquin Roundtable." It's the latest piece by composer and performer Omari Tau who, like Remson and Estes, also completed his master's degree at the University of Houston's Moores School of Music. These days, Tau is based in Sacramento where he performs with California Musical Theater and is Director of Opera Theatre at Sacramento State, but he's maintained a long relationship with Kelli Estes and Lone Star Lyric.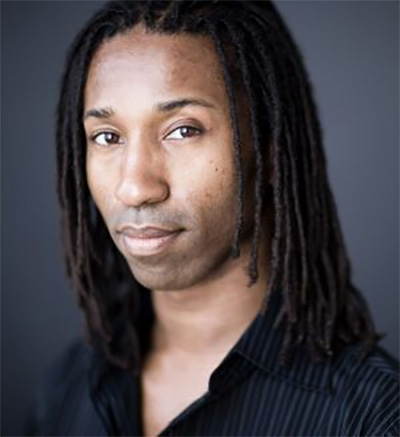 "We've been friends since our days in grad school and I've always been attracted to her fantastic talents and her incredible energy," says Tau. Estes first commissioned him in 2011 and subsequently invited him to briefly serve on her board of directors. He says that jazz was an obvious choice for a piece based in New York in the 1920s. "I wanted the spirit of the piece to reflect that mix of the bouncy, youthful energy and the sultry sounds of the city, with its pent up sexual tension and deep sense of longing," says Tau.
Estes is deservedly proud when she reflects on her ten year old organization. It launched during a period of explosive growth in Houston's arts community and, thanks in large part to its modest size, survived the Great Recession. Estes adds, "We do intimate productions in intimate spaces, and we focus on hiring from the exceptional pool of singers who call Houston home."
—CHRIS JOHNSON