My name is Agostina Migoni and I am an opera singer. My grandfather, who lived with us during my childhood, was also an opera singer and my first music teacher, so I feel that my career path was determined pretty early on. I am a graduate of Booker T. Washington High School for the Performing and Visual Arts, received my Bachelor's degree in Vocal Performance from the Cleveland Institute of Music and my Master of Music in Vocal Performance degree from the University of North Texas.
During my time in college, I had the honor of singing for two summers under the baton of the late Lorin Maazel, and sang professionally with the Dallas Opera for three seasons in their Educational Outreach Program. People seem to think that being an opera singer is a glamorous life, full of travel, expensive champagne, and beautiful gowns, but that is rarely the case.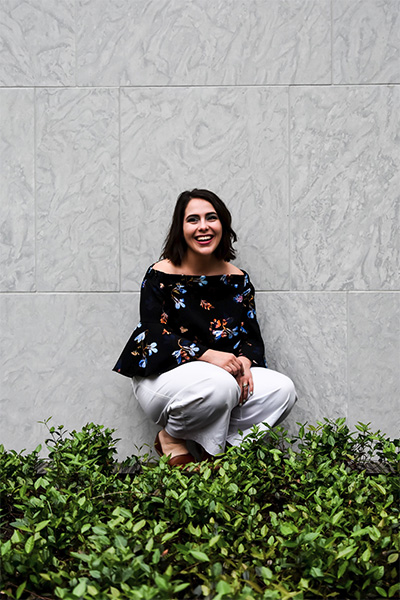 It is old news that artists have to subsidize their income with teaching and service industry jobs. However, people should know that opera singers are also subsidizing the costs of their own industry. Most aspiring opera singers pay a yearly membership fee to be part of a network that lists singing opportunities around the world.
Some of these singing opportunities are paid, but most are not. In fact, the majority of the listings for singers are opportunities for them to pay to sing at programs. Aside from the membership fee, most of the listings also have application fees that can range from $20-$150. After the application is submitted, there is a waiting period of a couple of months and if chosen, you are granted an audition. Singers are responsible for all travel related expenses. This includes airfare, lodging, meals, ground transportation and in some occasions, the singer will incur additional fees for a pianist to play at the audition or to rent a room to warm-up before. The cost of each audition can cost upwards of about $450. Nevertheless, every fall and spring, hundreds of singers gather in New York City to be heard for 5-10 minutes in the hope that a panel says, "Thank You."
The conditions and costs associated with opera are shockingly excessive. Getting a job outside of opera is fairly straightforward. You go to school, you get good grades, you network, maybe get an internship and then you get a job with benefits.
In opera, you go to school, you train, you usually go back to school for your master's or doctorate degree, you do quite a few non-paid internships known as summer programs. In the best case scenario, you get a spot in a Young Artist Program. While you are in this program, you sing small roles, you are in the chorus and you receive wages that are a small fraction compared to the main stage artists' wages. The few singers granted a spot in these prestigious programs recycle through other opera companies until their age limit is reached or they've burnt out. Most young artist programs have a cut off age of 29 or 30 for female singers and around 32 for males. If you haven't gotten management by this point (and most don't), you are thirty years old and usually resort to teaching or doing something totally different with your life.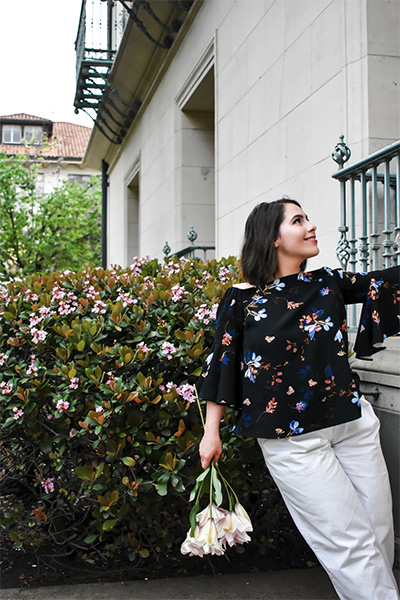 At 26 years old, I rejected the traditional options for an opera singer and decided to create my own path. I learned I no longer needed validation from an industry in order to call myself an artist. This decision led to the co-founding of an arts organization called Das Blümelein Project with my creative partner, Bethany Mamola. Our sole purpose in creating DBP, was to build solutions within the opera industry by giving power back to the artists and creating paid opportunities for artists. We create interdisciplinary musical narratives and are passionate about collaborating with local businesses and engaging within our communities. We are aware that younger generations are investing in sustainability, health and technology, not art and definitely not opera. So, how do we get them to care? This is the million dollar question for opera companies.
When opera was gaining popularity in centuries past, the operas being written were social commentaries. It was also an opportunity for people to meet and socialize. In our world today, people socialize on the screen of their phones and most do not have the attention span for a four-act opera. This could be why opera companies are making an attempt at engaging younger audiences on social media. However, through DBP, we have learned that making opera "cool" is not the answer to survival. Keeping this art form alive will require accessibility, collaboration and community.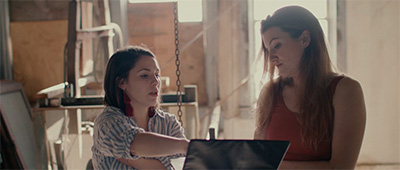 Art matters because it is a reflection of our social climate and paints a picture of the human experience. It gives people a voice and an outlet to say what they are feeling and thinking. I am aware that opera, like everything else, is a business. However, it will not survive if the industry does not respect, nurture, pay and build platforms for these singers to create and express. Stories matter, music matters, people matter, art matters, opera matters and it's our job as artists to prove why.
—AGOSTINA MIGONI