Carlos Donjuan is known for his surrealist paintings of masked figures punctuated by pops of searing color, striking minimalist shapes, and spurts of spray-paint that nod to his graffiti-painting artistic origins. These are the kinds of artworks that Donjuan features in his current small group-exhibition at the McNay Art Museum, Beyond Reality, which is on view through Aug. 13, as well as his soon-to-be-unveiled permanent installation with Meow Wolf Grapevine, opening in the summer of this year.

Meow Wolf is an immersive multi-artist installation space designed to engage a new crop of art lovers beyond the museum-going set. "It's not your typical gallery crowd," the artist says, "It's a theme park experience." For their part, this latest iteration of Meow Wolf (there are also locations in Santa Fe, Denver, Las Vegas and soon, Houston) is described by the arts production company as "transporting audiences of all ages into fantastic realms."
For the McNay exhibit, Donjuan's work is paired with that of sculptors Ernesto Ibañez and Dan Lam and painter Angela Fox for a full-spectrum visual feast that will elicit associations with everything from Mesoamerican mythology to elementary school slime. The elements linking these Texas-based artists are primarily formal, but as we all know, form is content. For Donjuan, recent life experiences have found their way into his practice in an aesthetic way.
"I'm working on my next solo show at Kirk Hopper," he says;  the show will open in June. It's "a different body of work for me, all gray scale, I'm working with new ideas," he explains. The last several years have been a period of loss and grief for Donjuan and his close-knit family, a series of events that literally sapped the color from his work. A miscarriage in 2016, followed by the decline of his father's health and eventual passing led to dissatisfaction with painting and drawing for the first time in his artistic career. "I know how to develop my own film; black and white photography helped me get through," the artist says.

"It's a kind of sad story with a happy ending," says Donjuan. "I realized I had all these photos of my wife, my dad, and my child that we had after the miscarriage. I started to make these gray scale watercolors. The lack of color has been the light for me at this moment," he explains. "It really helped me…as I move forward. This is how I'm dealing."
Donjuan is forthcoming about these difficult life events, but part of the surrealist aspects of his work is a mechanism for keeping distance. "I balance it by not giving too much and still holding on to some things for myself," he says. "For me, one of the things I've always looked for in my life is being honest, but I try to be careful how much visual exposure I give through these images. I incorporate masks. I create a new narrative that is true to me." Features are covered or partially obscured through Donjuan's own menagerie of invented creatures, part cute, part eerie, and all allegorical. "I'm okay with making the work for myself first, being comfortable with myself and that helps with the honesty."
"Being comfortable" with himself has been its own journey. The highly visible world of contemporary art contrasted with his parents' keep-your-head-down ethos. "I was three years old when my parents brought me to the USA," Donjuan says. The need of an artist to push boundaries and create work about those experiences was uncomfortable for his mother and father. His parents' philosophy was, "work hard, be on time, don't start arguments." Although as his audience grew, his previously reticent family began to see the "power" of telling a story of immigration and its ensuing experiences. It helped them to connect with others who could relate. "They were not the only ones," he says. "I am part of that small voice now that's helping."
At this point in his career, Donjuan has also worked as a professor of art at The University of Texas at Arlington for many years. The University is designated as a Hispanic Serving Institution, meaning that 25% or more of the total undergraduate full-time student population is Hispanic or Latino. "My work connects with the growing Latino/Hispanic population," he says, "it's part of the fabric of who I am now. I've been a professor for fourteen years. I've learned to understand my worth as a professor, as a person of color." Students of UTA see the value in this as well and have formed a coalition of Latino student leaders called the Hispanic Leadership Council, which met with University representatives to urge action on the "discrepancy between the percentage of Hispanic students compared to the percentage of Hispanic faculty and staff," among other issues. (Ramirez, 2023).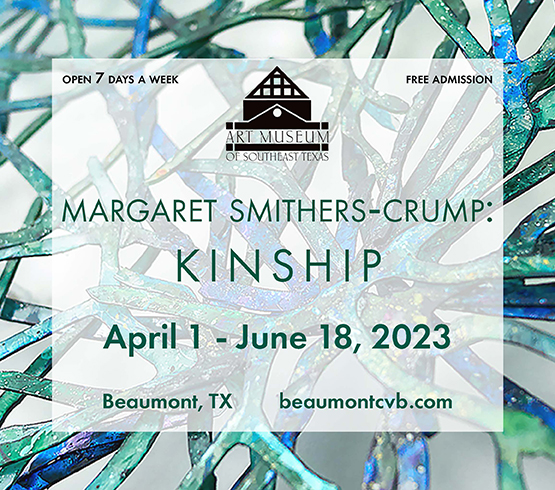 It's no coincidence that over the past couple of decades, as "small voices" like Donjuan's, as well as other artists who center the life experiences of immigrants, people of color, and other marginalized groups in their work, have gained a level of volume that can be heard on the institutional level, entrenched systems are pushing back. In February, Governor Greg Abbott's office sent a memo to agency and public university leaders to warn against using DEI initiatives in their hiring practices.
Donjuan seems to take this political climate in stride, however. Perhaps this is because, as an artist, his work carries him beyond the borders of Texas frequently. "I've been able to show on the west coast, east coast, in Europe," he says. His works are a part of the Cheech Marin Center for Chicano Art & Culture  of the Riverside Art Museum, the nation's first Chicano art museum located in Riverside, California, which opened just last summer. "It was an incredible experience to be surrounded by my art heroes, they knew who I was and wanted to meet me too," the artist says of the museum's opening. He is calm and confident about where his own artistic "voice" will lead. "I think it's going to trigger a new round of interest."
—CASEY GREGORY
Editor's Note: The artist would like it to be known that the opinions stated in this story are his own and he does not speak for the University of Texas at Arlington.