Over the span of six months in 2022, Houston sculptor Susan Budge lost her mother, got married, saw her son graduate from high school, built a kiln in a new studio, and was diagnosed with breast cancer. A few months later, she completed a major installation for Brackenridge Park in San Antonio.

"I also had a solo show scheduled for October at Heidi Vaughan Gallery," Budge said. "When I couldn't fill the gallery myself, I asked a few of my artist friends to be in the exhibition."
The exhibition, Transcending, was about transcending cancer and other personal challenges through art. "Because of my surgery, I could only work on small pieces for four months, like the stars for The Silos and my jewelry."  Budge returns to Heidi Vaughan Gallery for a new solo show in October.
Budge is a ceramic sculptor who has worked with clay her entire career. "I started digging clay from my grandparent's pond in Palestine when I was about five," she said. "My grandfather was a landscape painter, so I was always encouraged to make art."

When Budge was in college at Texas Tech, she had several different majors before finally realizing her calling. "I would take a ceramics class each semester as a reward for my other classes," she said. "My senior year, I finally switched my major to art."
Her sculptures are often figurative and life-size, suggesting guardians, sentinels, and goddesses. Budge works on a large scale so that her pieces can achieve a strong physical presence.
"I prefer to work spontaneously in the studio in order to allow my subconscious thoughts to surface," she said. "Afterward, I try to figure out why my sculptures look the way they do."
Yet another influence is the natural world, and her work includes birds, spiders, oak leaves, aspen trees, nests, and eggs. Budge's home and her ceramics studio are located on several acres of bucolic land near Brookshire, Texas, where her view includes trees and cattle. The studio is the culmination of a dream after a peripatetic career that included two decades in San Antonio as a tenured professor and head of ceramics at San Antonio College.
Though Budge was born in Midland, Texas, her father's profession as a geologist in the oil and gas industry took the family all over West Texas and New Mexico, with stops in Corpus Christi, Carlsbad, and Albuquerque. After college, Budge moved to Dallas and then Houston, where she worked in various jobs to support her art career. After receiving two Texas Commission on the Arts grants to work with students in Victoria and Levelland, she discovered a love of teaching.
While working at San Antonio College and pursuing her MFA at the University of Texas San Antonio, Budge applied for several public-sculpture projects. Three pieces are now on permanent display in San Antonio's Brackenridge Park. Anaqua is a bright red bird holding an anaqua seed in its beak. The anaqua tree was important for the Native Americans who lived in the area, as the berries are edible and the dense wood excellent for making tools. The second piece titled Quercus is a large oak leaf, and the third, Acequia, references rippling water. All three pieces are installed on tall triangular towers constructed with large stones from the park.
In 2008, Budge did a series of installations for Myth, Magic, and Mystery at the San Antonio Botanical Gardens. They included her first fountain piece, Sirens. Three undulating figurative pieces installed in the pond there reference the temptresses from Greek mythology who would lure sailors to their death. Sirens occupy a recurring place in art as an avatar of female sexual power, and many of the artist's sculptures suggest sensual feminine figures.
Budge's work often references Paleolithic goddess figure forms symbolically linked to motherhood and fertility. After creating the red sculpture Eros, one of her collectors who is an endocrinologist said it resembled the female reproductive system. Around that time, she was also creating nests filled with eggs. "I was starting menopause," she said, "and then I unexpectedly got pregnant and had William in 2003. That changed everything."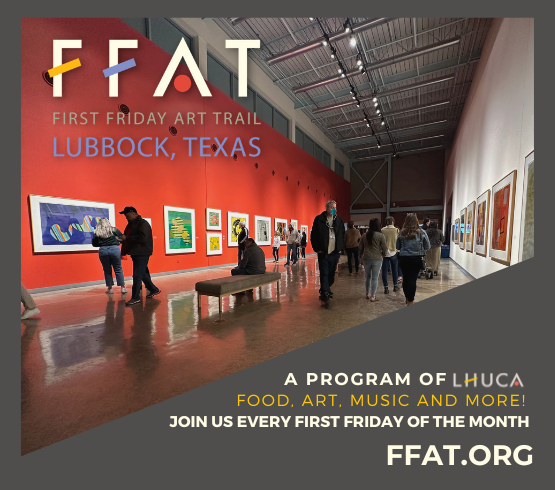 As a single mother, she would bring him to the studio while she worked and noticed that he was always watching her. Soon realistic eyeballs began appearing in her sculptures.
"Having William altered my attention to proportion and scale," Budge said. "I didn't think I could work small, but then I started making smaller pieces. I began doing all this meticulous work, and I couldn't figure out what it was about until one day, I was cutting up a hot dog for him. I realized that cutting all his food into tiny pieces was becoming part of my process." This is reflected in beaded sculptures like Eye Spy Cherries."
For Budge's 2021 installation in Altamira, The Primal Urge to Create at The Silos in Houston, she suspended a large eye looking down at the viewers. "When you go into a silo, you always look up," she said, "so I hung a large eye and added all these little eye stars looking down on people."
To continue the concept of being watched, Budge installed a surveillance camera inside the big eye and a video screen outside so people could observe the interior. She had children coat their hands with Elmer's Glue and blue glitter and make handprints on the walls to reference the prehistoric cave paintings. She placed a large sculpture in the center of the circular space and scattered small eye spy sculptures around the perimeter. For the sound element, her husband, musician Rick Paulson, mixed Stardust by Willie Nelson with night sounds from their farm. "Stardust was my grandmother's favorite CD, so it was just perfect," she said.

Budge's work has always reflected her emotional state of mind. Sculptures of cactuses reflected a desire for solitude. A red heart impaled with steel shards followed a period of heartbreak. "When my life gets stressful, I return to the narrative," she said. "When I am in a period of calm, I do more meditative work."
Most of Budge's pieces are constructed from slabs of clay with little use of the potter's wheel. When she works with wet clay, she is tapping into the collective unconscious, connecting instinctively with the ancient past. Humans mixing clay and water to create utilitarian articles dates back to the later Paleolithic period. This activity transcends creating objects of beauty—it is both a sacred and profane endeavor that transforms the clay. Many of Budge's sculptures reference archetypal figures that allude to the mystery of the human subconscious.
"Touching clay for the first time was an epiphany," Budge said. "I love balancing its fragility and strength. The physical, sensual, and magical qualities of this material have challenged me for the past 40 years."
—DONNA TENNANT