1) Sylvia at Houston Ballet
HOUSTON—Houston Ballet presents Stanton Welch's world premiere, Sylvia, the company's first staging of the famous mythology-based work, on  Feb. 21-March 3 at Wortham Center.  Sylvia premiered in a Paris Opera Ballet production in 1876, with a supremely danceable score by Léo Delibes. Welch goes right to the heart of the matter about the ballet Sylvia. Its appeal, he declares, lies in the scintillating music by Delibes. "It's one of the most beautiful ballet scores there is."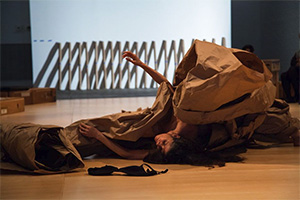 2) Janine Antoni at Contemporary Austin
AUSTIN—A major retrospective of the work of Janine Antoni will be on view on the second floor of The Contemporary Austin.This survey of more than 30 years of work by the artist will be a dynamic and evolving exhibition as the artist performs in more than fifteen live performances created in collaboration with renowned choreographer Anna Halprin. On view through March 17.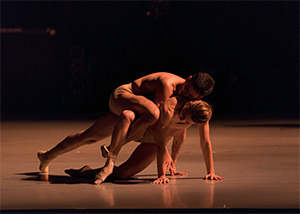 3) Duo at METdance
HOUSTON—METdance presents DUO, an intimate evening of duets up close, with works by Eric Handman, Eoghan Dillon, Mariana Oliveira, Taylor Mitchell, Andrea Dawn Shelley and Joshua Manculic, Feb. 7-9 at The Raven Tower. METdance's Artistic Director states, "I created DUO five years ago not only to add a performance to our season but also to have the dancers work as couples in an intimate setting. Every two years we move the location to keep it fresh for the dancers and the audience. Majority of the choreographers this year were selected because they have been finalists in our Emerging Commission for more than 2 years. I wanted to give them an opportunity and support their artistic voice in DUO.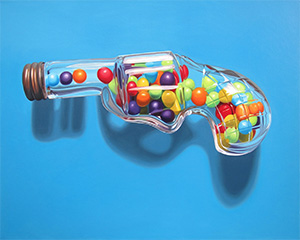 4) Shannon Cannings at Cris Worley
DALLAS—Cris Worley Fine Arts presents Triggered, a new suite of works by photorealist painter Shannon Cannings. The paintings' central subject is a series of glossy, larger-than-life, candy-colored (and sometimes candy-filled) toy guns. The images take on new meaning in a culture deeply divided over the meaning and role of firearms, especially as they relate to children. The title Triggered may refer to the literal firing mechanism of these objects or to its social media-era meaning-offense at a particular subject often due to past trauma. On view Feb. 16 through March 23.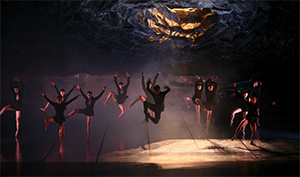 5) Beijing Dance Theater's Hamlet
DALLAS/HOUSTON—Shakespeare's epic story of revenge and self-doubt gets a new spin with Beijing Dance Theater's otherworldly Hamlet, presented by TITAS  Feb. 8 at Winspear Opera House in Dallas and Society for the Performing Arts Feb. 22 at Jones Hall in Houston. In conjunction with the company's Houston performances, Asia Society Texas Center presents an Artist Talk: Beijing Dance Theater's Wang Yuanyuan, co-presented by Society for the Performing Arts' Choreographer Discussion Series on Feb. 24 at the Asia Society.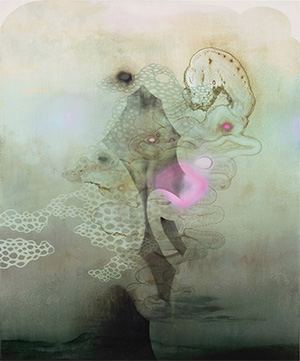 6) Darren Waterston, Emily Joyce and Dorothy Antoinette LaSelle at Inman
HOUSTON—Inman Gallery opened two new exhibitions. The first is a collection of new paintings by Darren Waterston titled Eventide. The haunting images occupy a no-man's-land between abstraction and landscape. The gallery also hosts an exhibition of two artists; Emily Joyce and Dorothy Antoinette LaSelle, titled Parallel Visions. LaSelle was a student of early modernism in the 1920s, and her works on paper are intriguingly paired with the contemporary abstractions of the Los Angeles-based Joyce. On view through Feb. 23.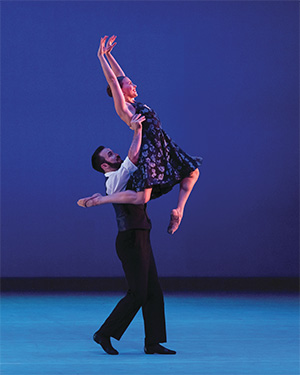 7) Dances from the Heart at Bruce Wood Dance
DALLAS—Bruce Wood Dance presents Dances from the Heart, Feb. 15-16 at Bruce Wood Dance Gallery. "The show promises to be a sampling that pairs the exquisite blend of live piano and strings with the tender and touching moves of Bruce Wood Dance," says Joy Bollinger, BWD's artistic director.
"Sections of Bruce Wood's For Buddy, not performed in over 10 years, will provide an unforgettable flavor, along with the choreography of Bryan Arias, Kimi Nikaidoh and more."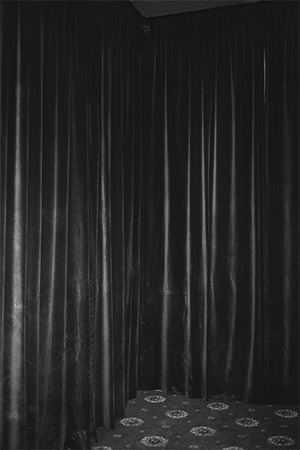 8)  Dirk Braeckman at The Modern
FORT WORTH—Belgian photographer Dirk Braeckman will be featured in the The Modern Art Museum of Fort Worth's FOCUS series. Braeckman uses expressive and painterly techniques in his traditional darkroom photos of mysterious interiors and unidentified figures. The low-key, dreamy photographs suggest a world both familiar and utterly foreign, allowing the viewer to fill in the void of narrative. The artist has explained, "I'm not a storyteller, I'm an imagemaker. The story is made in the mind of the viewer." On view through March 17.
9) Capturing the Moment at San Antonio Museum of Art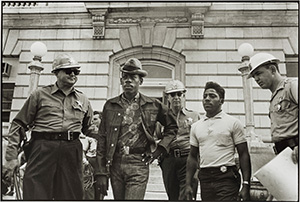 SAN ANTONIO-A teenage African-American boy struggles against a white police officer who holds him by the neck as a mostly white audience looks on. Photographed in Atlanta in 1963, the encounter was activist and honor roll high school student Taylor Washington's eighth arrest. An iconic photograph of the Civil Rights Movement, the image is one of several Danny Lyon photographs of the Civil Rights era which form part of a major donation to the San Antonio Museum of Art by collectors Marie Brenner and Ernest Pomerantz. The donated collection includes over 500 photographs, 75 of which will be on view Feb. 22 – May 12 in Capturing the Moment: Photographs from the Marie Brenner and Ernest Pomerantz Collection at SAMA alongside key works from the Museum's existing photography collection.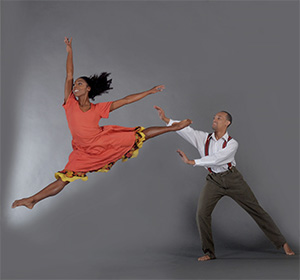 10) Cultural Awareness Dallas Black Dance Theatre
DALLAS—Dallas Black Dance Theatre presents Cultural Awareness with works that focus on two female icons of American music including, Odetta by Matthew Rushing, Alvin Ailey American Dance Theater Rehearsal Director and Guest Artist, and Dianne McIntyre's Nina Simone Project, which is set to Simone's signature classical, jazz, and soul fusion, Feb. 15-17 at Dee and Charles Wyly Theater.