1) Steve Parker's War Tuba Recital at Big Medium

AUSTIN—War Tuba Recital, composer Steve Parker's Tito Prize exhibition on view through Nov. 18, features a new body of sculpture that expands on ideas he's explored before — chiefly how sound is used during instances of conflicts. "All my training as a musician focused on the performance — events that as a musician you walk away from after you're finished," says Parker. "But artistically, I think I've grown more curious about what I create having a life of its own, beyond a performance. I want the things I make to have resonance when I'm not there."
2)  Jubilee of Dance and The Nutcracker at Houston Ballet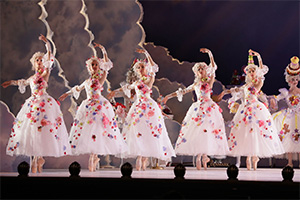 HOUSTON—Houston Ballet returns to Wortham Center this month with the Margaret Alkek Williams Jubilee of Dance, a one-night-only event showcasing the company's unique strengths in excerpts of signature works and beloved classics, along with a new work by principal Melody Mennite and a celebration of principal Ian Casady's 20th anniversary with the company, Nov. 30 at Wortham Center. And Stanton Welch's not-to-be-missed lavish production of The Nutcracker runs Nov. 23-Dec. 29 at Wortham Center.
3) Runo Lagomarsino at DMA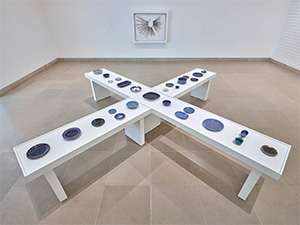 DALLAS—Concentrations 61: Runo Lagomarsino, EntreMundos, on view at the Dallas Museum of Art through Feb. 17, 2019, is the first solo museum exhibition in the United States by Swiss and Brazilian-based artist Runo Lagomarsino. Entremundos fills two adjacent galleries just off the DMA's barrel vault, which are joined by wallpaper designed by Lagomarsino with the simple, repeated motif of a crusader and caravel, a small Spanish boat common in the 16th century.  "What I try to do in my work is construct frictions between language, iconography, and dominant narratives—frictions that connect these two spaces and times," says Lagomarsino.
4) Complexions at TITAS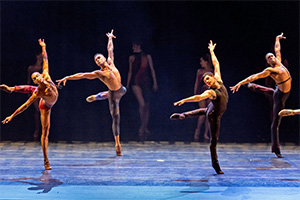 DALLAS—TITAS Presents brings Complexions Contemporary Ballet to the Moody Performance Hall stage on Nov. 9-10. Founded in 1994 by choreographer Dwight Rhoden and the legendary Desmond Richardson, Complexions is known for its groundbreaking mix of methods, styles and cultures. The company has brought two stunning works by Dwight Rhoden: Bach 25,  set to music by Johann Sebastian Bach, and Dust: A Ballet Tribute to David Bowie, set to music by David Bowie.
5) Houston Cinema Arts Festival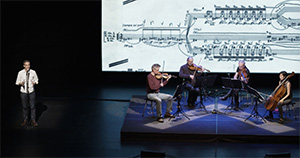 HOUSTON—Houston Cinema Arts Festival (HCAF), celebrates its tenth anniversary, and Richard Herskowitz's last as its artistic director. The festival opens on Nov. 8 at the  MFAH with a musical documentary, Bathtubs Over Broadway, which will be accompanied by record collectors Steve Young and Don Bolles, who are featured in the film. Bolles, a founder of the venerable Los Angeles punk band The Germs, will perform a DJ set at the MFAH Cullinan Hall following the film. Other highlights include A Thousand Thoughts screening on Nov. 11 at 4:00pm and 7pm at Asia Society Texas Center, which includes a live performance by the legendary Kronos Quartet, The Low Turn Row: A Journey in Time, screening at 6:30 on Nov. 10 at the Rice University's Moody Center, Jaddoland at 7pm on Nov. 11 at Rice Media Center, and Live Music and Film: Brent Green and Vanessa Renwick 7:30,  Nov. 12 at Aurora Picture Show.
6) All Bruce at Bruce Wood Dance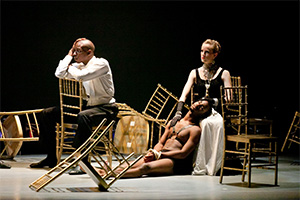 DALLAS—Bruce Wood Dance presents All Bruce, a celebration of founder Bruce Wood and his many artistic moods, featuring four outstanding Bruce Wood ballets, Nov. 16-17 at Moody Performance Hall. The new BWD Artistic Director Joy Bollinger states, "The program draws four different works from Bruce Wood's timeless repertoire. From the bright and brisk Local 126 to the whimsy and joy of Echoes of Enchantment, each piece highlights the vast range and spellbinding style of our late founder. The show includes a special collaboration with DBDT Encore!, with Artist Director Nycole Ray performing her stirring solo work The Edge Of My Life…So Far and closes with the dark and decadent Bolero. It is a night of dance not to be missed!"
7) Sculpture Month Houston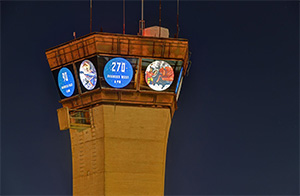 HOUSTON—Sculpture Month Houston, a biennial celebration of three-dimensional art organized by Antarctica Black, Volker Eisele and Tommy Gregory, takes place across 46 venues, and will be on view through Dec. 1. In addition to the many commercial and nonprofit galleries participating, there are three dedicated venues for Sculpture Month—one at the Silos, one at the 1940 Air Terminal Museum at Hobby Airport, and one at the original air traffic control tower at Bush Intercontinental Airport.
8) line upon line percussion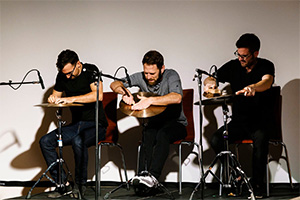 AUSTIN—Austin's line upon line devotes its next program to John Cage, the iconoclast whose innovations made him an icon himself. The concerts, Nov. 30-Dec. 2, will start with the exuberant clangor of First Construction (In Metal), a 1939 work that marshals sonic artillery from gongs and bells to auto brake drums and a souped-up piano. First Construction is "not just Cage's first masterpiece, but I think it's also one of the first great pieces for percussion, period," says line upon line's Matthew Teodori. "He was finding all these new sounds and organizing them." But what about the noise of crumpling paper… will reveal Cage's more-delicate side. Austin's Rude Mechanicals theater troupe will join in for The City Wears a Slouch Hat, a 1942 radio play that pairs a script by experimental poet Kenneth Patchen with a Cage score.
9) Luminaria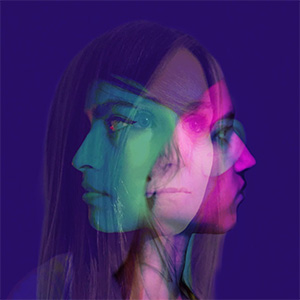 SAN ANTONIO—Luminaria is again taking over San Antonio's Hemisfair Park on Nov. 10 for an evening that will include local and international artists, musicians, performers and poets. Yanaguana Garden and surrounding historic homes have been transformed into exhibition spaces, and there's the river level. And, like the "layered" physical spaces, artists are mining the many layers of history at Hemisfair, within the city, and among the deeper bedrock of visual culture itself for inspiration.
10) Double Phantoms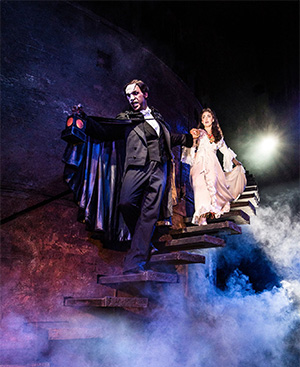 HOUSTON/AUSTIN—The Phantom is haunting Texas this month with Cameron Mackintosh's vibrant  new production of Andrew Lloyd Webber's now classic musical, Phantom of the Opera, featuring new special effects, scenic and lighting designs, staging and choreography, Nov. 7-18 at the Hobby Center for the Arts through Broadway at the Hobby, and Webber's spellbinding sequel, Love Never Dies: The Phantom Returns, Nov. 27-Dec. 2 at Bass Hall, through Broadway in Austin, presented by Texas Performing Arts at UT.