1)  Devon Nowlin at Artspace 111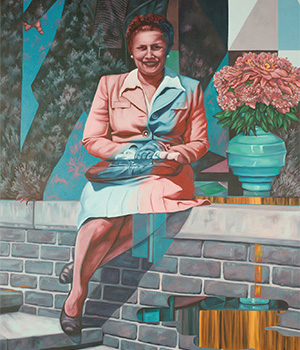 FORT WORTH—For  her  new solo exhibition,  Familiar  Strangers, which runs Sept. 6 through Oct. 6 at Artspace 111 in Fort Worth, Devon  Nowlin returns  to  the  vintage  photographs  she  has  been  using  as  source  material  since  2008.  This  time,  however,  Nowlin's deployment  of  bold  color,  as  well  as  her  layering of figurative  imagery  against  environmental  backgrounds, is more  complex, creating  canvases  that  border  on  the  surreal. Among her intended effects is a reconsideration of nostalgia in a time of political upheaval, when people are longing for supposedly better times.
2)  Diavolo at TITAS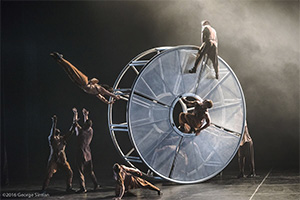 DALLAS—TITAS Presents brings back the Los Angeles-based daredevils and America's Got Talent finalists Diavolo: Architecture in Motion for three performances, Sept. 14-15 at Moody Performance Hall, with Voyage, an evening of excerpts that demonstrate the trajectory of the company, and Trajectoire, "a visceral and emotional journey through the ebb and flow of the human experience."
3)  Salvador Dalí at the Meadows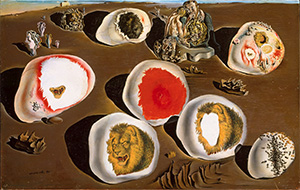 DALLAS—Sometimes artists dream of success and fame. And, sometimes, it's the dreams themselves that make the artist famous. From 1929 to 1939, Salvador Dalí completed nearly two hundred paintings, developing and mastering his now signature style of incorporating elements of photography and collage in his paintings. Formative experiences, whether artistic, sexual, or political, impacted the artist's dreams and subconscious activity, allowing him to create his most intriguing—and often disturbing—art works. Dalí: Poetics of the Small, on view Sept. 9–Dec. 9. at the Meadows Museum, showcases almost two dozen small scale paintings created by the artist between 1929-1936.
4)  WET: A DACAmented Journey at Cara Mia Theatre Co.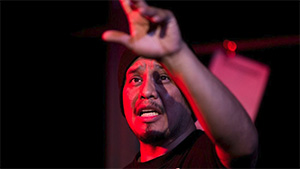 DALLAS/TEXAS—Cara Mía Theatre Co. presents Alex Alpharaoh's gripping one-man show, WET: A DACAmented Journey, Sept. 21-30 at Theatre Too (at Theatre Three). Based on Alpharaoh's life story of dealing with the marginalization of being undocumented and being a DACA recipient, WET dramatizes the challenges one faces when trying to gain legal residency, and ultimately citizenship, in the United States. In addition to stops in Chicago, Connecticut, and Boston, WET will play at Theatre Too (at Theatre Three) in Dallas Sept. 21-30, at Teatro Vivo in Austin Oct. 4-7, and at the University of North Texas in Denton Oct. 31-Nov. 3.
5)  Francesca Fuchs at Inman Gallery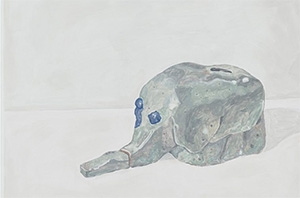 HOUSTON—This moment is an important one in Francesca Fuchs's career. Art League Houston has recently dubbed her Texas Artist of the Year, a title about which Fuchs says, "I feel super honored. It speaks to the work, to my presence in the community." A teacher and sometimes curator, Fuchs is preparing for several exhibitions this fall. The first, at Inman Gallery on view Sept. 14 through  Oct. 27, is a product of her recent MacDowell Colony residency and is called How To Tell the Truth and Painting, and the second, at Art League, is titled Something. The titles and the paintings are like Zen koans—you feel the truth of them in the body before the intellect catches up.
6)  Houston Ballet at TUTS and Miller Outdoor Theatre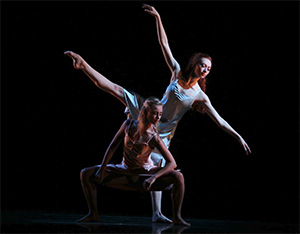 HOUSTON—Houston Ballet is all over the city this month with shows at Miller Outdoor Theatre and a first-time collaboration with Theatre Under the Stars for Oklahoma!. At Miller, the company performs selections from Romeo and Juliet, Swan Lake,  Don Quixote, Raymonda, Sons de L'ame, Spring Waters, The Ladies, and Stanton Welch's stunning latest work and Jacob's Pillow commission, Just, Sept. 13-15. TUTS opens the season with Rogers & Hammerstein's Oklahoma!, featuring choreography by Welch, and directed by Dallas Theater Center's artistic director Kevin Moriarty, Sept. 11-23 at the Hobby Center. "This historic collaboration between Theatre Under The Stars and Houston Ballet harkens back to the beginnings of musical theater itself – the collaboration of all art forms including dance. To honor our 50th Anniversary season, and the 75th Anniversary of Oklahoma!, perhaps the most important show in the musical theatre canon," said TUTS Artistic Director Dan Knechtges.
7)  Stage Environment at CAMH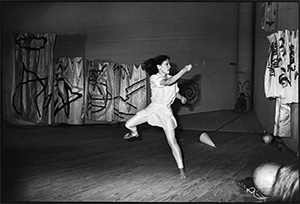 HOUSTON—Organized by CAMH Exhibitions Manager and Assistant Curator Patricia Restrepo, Stage Environment: You Didn't Have to Be There, on view Sept. 8 through Oct. 23, is an exhibition that attempts to showcase the stunning and often understated history of the museum, starting with early events hosted at the Museum of Fine Arts, Houston and other locations. Visitors can expect a plethora of documentation and archival materials, ranging from video to letters to press clippings to art objects that cover over 30 performative works presented or supported by the museum.
8)  Taylor Mac at Texas Performing Arts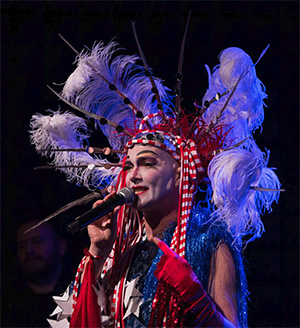 AUSTIN—Texas Performing Arts presents Taylor Mac in Know Before You Go, a 24-Decade History of Popular Music (Abridged), presented in partnership with KLRU-TV,  Sept. 27-28 at the McCullough Theatre. Originally performed as a one-time 24-hour event, a 24-Decade History of Popular Music (Abridged) interprets the social history of the United States—all 240 years and counting—through popular songs ranging from murder ballads to disco, Walt Whitman to David Bowie, and beyond." The show garnered rave reviews and was recognized on The New York Times 2016 lists of Best Performances, Best Theater, and Best Music.
9)  100 Years of Printmaking at the McNay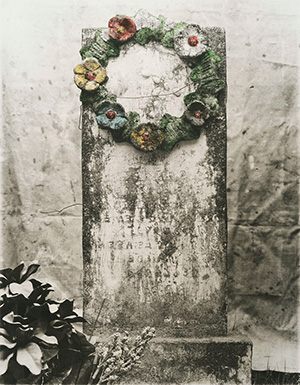 SAN ANTONIO—For 100 Years of Printmaking, a series of exhibitions representing a history of printmaking in San Antonio, the McNay Art Museum features local artist and teacher Kent Rush who has been making prints for nearly 50 years. The exhibition, on view through Sept. 30, a follow up to Rush's 1998 McNay retrospective, reveals new directions in his work. Included are a soundtrack of the blues music the artist listens to in his studio and a video of Rush creating a collotype, one of his favorite media in which a light-sensitive get is exposed to light through a photographic negative.
10)  The Firebird at Ballet Austin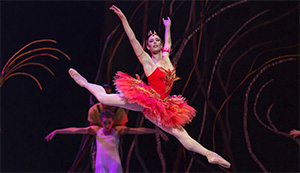 AUSTIN—Ballet Austin presents The Firebird and Dvořák Serenade, Sept. 21-23 at The Long Center. "There are many versions of The Firebird story—all rooted in Russian folklore—based on the prize and penalty associated with a difficult quest and the pursuit of a fascinating being, the Firebird," said Stephen Mills, Ballet Austin's artistic director. "The adaptation for ballet that opens our 2018/19 season features a magical female creature who is strong, compassionate and willing to sacrifice everything for true love. It's a powerful story with a resilient female protagonist and an iconic score by Igor Stravinsky. We're eager to revisit this 20th century classic, which we're pairing Dvořák Serenade, by New York dance legend Lar Lubovitch."