The Diving Bell and the Butterfly celebrates the power of the human spirit when it faces a cataclysm. The book and movie tell the true-to-life story of a man hit by a stroke so severe that he can no longer speak, and he can't move other than to blink one eyelid. Communicating solely through that eyelid, he dictates a memoir, revealing the flights of imagination that let him escape his physical limits. As The Dallas Opera prepared to unveil an operatic setting of the story, it confronted the worldwide cataclysm of covid-19. The premiere, set for March 2021, fell victim to the disruption. But the company went to work on Plan B, and opening night will finally arrive this fall.

"One of the important things about next season is that we finally are getting to see the fruition of
The Diving Bell and the Butterfly
, a project that has been in the hopper for the better part of five years," says Ian Derrer, Dallas Opera's general director and CEO. Created by composer Joby Talbot and librettist Gene Scheer—the duo behind
Everest
, which the company premiered in 2015—the new work (Nov. 3-11) will join three operatic classics to make up Dallas Opera's 2023-24 mainstage season.
The composer of soundtrack music for The Hitchhiker's Guide to the Galaxy and other films, Talbot has brought his new score a "cinematic" flavor, Derrer says, and the result shares Everest's "flair for the dramatic." Derrer acknowledges that the story's premise could raise questions about it as an operatic vehicle.
"For anybody who maybe is familiar with the memoir or the movie, you'll think, 'How do you convey all this through song when the man literally is limited to moving only one eye?'" Derrer says. He resists giving away any theatrical secrets, saying only, "that's where the creative minds of Joby and Gene coming together are quite exceptional."

The two have tackled challenging scenarios before. In
Everest
, Talbot and Scheer—along with stage director Leonard Foglia, who is returning—depicted mountain climbers trapped in a Himalayan blizzard. Offering a hint at the new opera's approach, Scheer's program note looks at the central character, Jean-Dominique Bauby.
"Although physically incapacitated, Bauby has a brilliant mind that can wander and fly like a butterfly, freeing him to travel through time and space where nothing is impossible," Scheer writes. "Confronted with the brutal reality of his condition, Jean-Dominique Bauby must find meaning in what remains. … As he employs his powerful imagination and reflects on the life he has lived, he finds the strength to leave a lasting and meaningful legacy for those he loved."
Baritone Lucas Meacham, who played Guglielmo in Dallas Opera's recent production of Mozart's Così fan tutte, will portray Bauby; mezzo-soprano Sasha Cooke, who took part in the Everest premiere, will return as Bauby's wife, Sylvie. One silver lining of the pandemic, Derrer says, is that they and everyone else involved have long had the opera's score in their hands. He calls that "a luxury."
"We were able to have the orchestra work through the piece in its entirety a couple of years ago," Derrer explains, and the principal singers joined in for key scenes. "To go into (this fall's) staging rehearsals and music rehearsals  having that level of experience with the piece is very unusual for a world premiere."
In the more familiar fare, soprano Ewa Płonka, who debuted with Dallas Opera in an opera-favorites concert in 2021, will return as the title diva of Giacomo Puccini's
Tosca
(Oct. 13-21). The Polish singer is "tall and statuesque and commanding," Derrer says, and she boasts "a thrilling voice—thrilling."
Acclaimed Maltese tenor Joseph Calleja, a mainstay of New York's Metropolitan Opera and other top companies, will make his Dallas Opera debut as Tosca's beloved Cavaradossi. In another debut, Korean baritone Gihoon Kim, 2021 winner of the BBC's Cardiff Singer of the World contest, will play the villainous Scarpia. Derrer says Kim will bring the role "a beautiful voice—which still maintains the menace you want for a role like Scarpia."
To deliver even more of a musical and theatrical wallop, the company will stage Richard Strauss' thunderous Elektra for the first time in 25-plus years (Feb. 9-17). Marjorie Owens, a Baylor University graduate with an extensive international career, will play the bloodthirsty mythological princess.
"She's got an incredible voice," Derrer says. "It's not only a tremendous sound but a beautiful sound. You hope you can get in Elektra all the colors of the spectrum, and I think Marjorie is poised for that."
The rest of the cast is high-powered, too. As Elektra's sister, Chrysothemis—who delivers many of the soaring soprano lines that are Strauss' trademark—the company will bring back Angela Meade, who played Alice Ford in its 2019 staging of Verdi's Falstaff.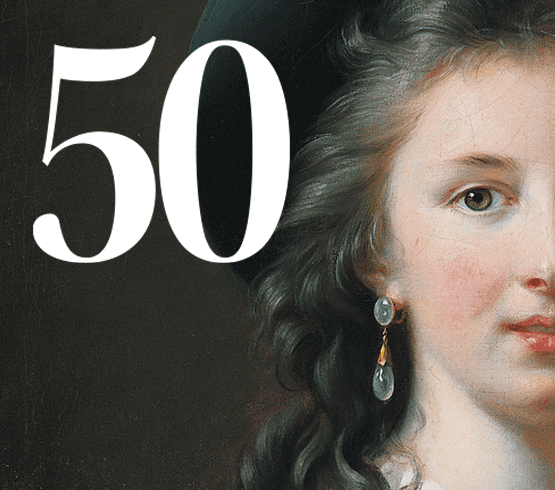 Mezzo-soprano Denyce Graves, who made her name as a charismatic Carmen, will portray Klytämnestra, the sisters' guilt-ridden mother. Tenor Clifton Forbis, a Richard Wagner veteran who teaches at Southern Methodist University, will play Aegisth, Klytämnestra's husband—who, like her, ends up on the receiving end of an ax.
Gounod's Romeo and Juliet will end the company's mainstage season on an altogether more romantic note (March 1-9). As Shakespeare's star-cross'd lovers, the company will pair one singer who's a mainstay of leading companies with another just breaking into the top ranks.
South African soprano Golda Schultz, Dallas' Juliet, has been "setting the world on fire at the Met and other houses," Derrer says, with a "radiant voice" as her calling card. Chinese tenor Long Long, who recently debuted at London's Royal Opera, boasts "a big, full lyric sound" and "a handsome presence."
Dallas Opera's music director, Emmanuel Villaume, will conduct all the productions except Romeo; principal guest conductor Nicole Paiement will step onto the podium for Gounod. A group of their aspiring colleagues will take the spotlight in the concert that caps off the annual Hart Institute for Women Conductors (Jan. 24).

As for other special events: The annual People's Choice Concert will kick off the season (Oct. 7). Tenor Lawrence Brownlee, a mainstay of the bel canto repertoire at top companies, will make his Dallas debut in the annual Titus Family Recital (Jan. 21).
"Larry is somebody I've been trying to get here for a variety of different projects," Derrer says. "I'm just thrilled to bring him to Dallas."
The  National Vocal Competition, after going virtual, will return to being a live-audience event at the Winspear Opera House (March 8). The company will resume its family shows at the Winspear with The Billy Goats Gruff (Oct. 14 and March 10) and Pépito (Nov. 12 and March 2).
Pépito, with music by Jacques Offenbach, is a comedy about the hostess of an inn and the men who vie for her affection. The Billy Goats Gruff borrows music by Mozart, Rossini and Donizetti to tell the story of three little goats who run into a big, mean billy goat that grabs one of their toys. Friendship prevails.
"It weaves in famous themes from a variety of operas, so kids get exposed to wonderful tunes," Derrer says. "But there are great lessons along the way. … It's cute. Kids really like it."
-STEVEN BROWN