---
IMAGE ABOVE: Japanese composer and musician à qui avec Gabriel performs as part of Marfa Live Arts Minor Musics Japan on Sept. 14.  Photo courtesy of the artist.
---
Experimental, multi-disciplinary, genre mash-ups, or downright hard to explain, call it what you will, there are some fantastic events coming up this Fall that don't fit so neatly into the usual categories that you should know about.   Here they are!
Marfa Live Arts presents Minor Musics Japan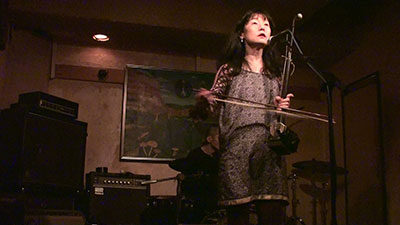 From the Japanese experimental psychfolk scene, Marfa Live Arts presents Minor Musics Japan, Sept. 14, which features lo-fi dream-psych folk band Che-Shizu; intentionally "amateur" psychfolk jazz ensemble, Maher Shalal Hash Baz; and haunting solo accordionist, à qui avec Gabriel. With Marfa being their only stop in Texas, this will definitely be worth the trek. JD DiFabbio, Marfa Live Arts' event producer, worked with Brooklyn's ISSUE Project Room to make this happen, in collaboration with Wild Beast at CALARTS and the Museum of Contemporary Art Detroit. "The potential of experiencing this otherworldly music in the otherworldly environs of Marfa will certainly strike a chord with music aficionados and inspire them to make the trek west to see these bands live," says DiFabbio. "So dust off your accordion and head west!" Marfa Live Arts will also host an afternoon accordion workshop on Sept. 14 at the Marfa Visitor Center with local musicians and the visiting artists.
---
Laurie Anderson at the Mitchell Center in Houston + more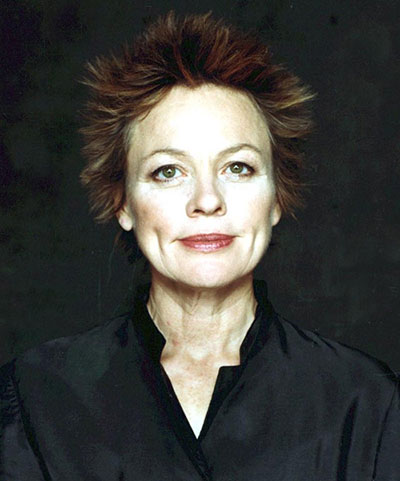 Laurie Anderson will be giving the next Mitchell Artist Lecture on Sept. 10 at Moores Opera House at University of Houston. Anderson is a legendary performance artist and a leader in her use of technology in the arts. Whether we call her a visual artist, composer, poet, photographer, filmmaker, electronics whiz, vocalist, or instrumentalist, she defined an era in multi-disciplinary art. "Laurie Anderson defies every preconception and stereotype out there about experimental art," says Karen Farber, executive director of the Mitchell Center. "She is successful, popular, and brilliant, all while maintaining a cool-as-a-cucumber composure. Not only that, she is a female performance artist! For all of those young artists out there who think it isn't possible to succeed by cracking the gender and genre codes, simply observe the extraordinary and inspiring career of Laurie Anderson." Anderson will be discussing her collaborations with such seminal artists as Wim Wenders, Jonathan Demme, Trisha Brown, Molissa Fenley, Robert LePage and 2013 Mitchell Artist Lecture speaker Bill T. Jones. Anderson returns to Texas to perform Landfall with Kronos through Texas Performing Arts in partnership with the Department of Art & Art History, the Visual Arts Center, and the Humanities Institute at The University of Texas at Austin on Oct. 14. Then she heads to Dallas for a WordSpace performance on Oct. 23
---
Autumn Knight at Fresh Arts in Houston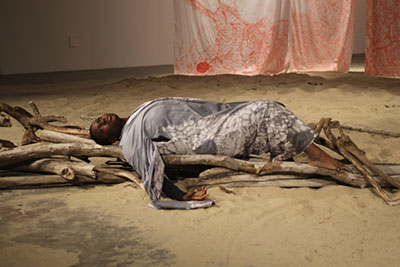 On Sept. 26, the always provocative Autumn Knight will be performing at Fresh Arts as part her installation GYN, which tells a fictional story about the relationship between a woman and her multiple male gynecologists, Sept. 5-Oct. 17. GYN examines challenging moments in the history of female reproductive health measures and references to antiquated gynecological procedures, tools, methods and theories. The idea is to engage in a larger conversation about personal and gender-based agency. "The project will have a larger life through social media- with an interactive component," says Knight. "I will gather anonymous narratives about women and their most discomforting, awkward, and complicated moments receiving reproductive health treatments, which will then be incorporated in the performance."
---
SoundSpace: Sound Construction at the Blanton in Austin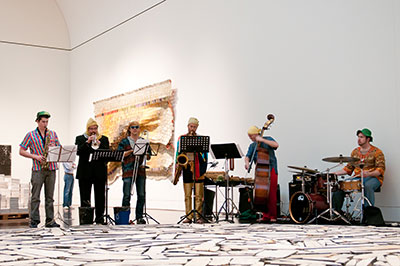 Blanton Museum of Art's outstanding music series, Soundspace, opens it's season with Sound Construction on Sept. 28, highlighting the variety of ways in which musicians explore tonal color and texture. "Our upcoming SoundSpace project will be the most dynamic and interactive performance to date," says Steve Parker, Soundspace's artistic director. "Featuring hand designed instruments and components by Travis Weller, Philadelphia artist Sam Cusumano, and Steve Snowden, audience members will have a chance to produce sound from modified children's toys, play a string of apples via bio-sonificiation data, and explore live motion tracking processes." Austin composer Travis Weller (New Music Co-op) premieres Symmetrographia, which includes ten musicians playing violin, viola, cello, contrabass, steel tongue bells, and two piano wire skiffs. The piece also utilizes Weller's sixteen-string instrument, The Owl, which is played with techniques such as mallets, harmonics friction, and bowing.
---
Jen Shyu's Solo Rites: Seven Breaths at Asia Society Texas Center in Houston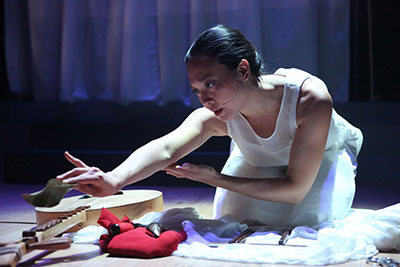 The Asia Society presents Jen Shyu in Solo Rites: Seven Breaths on Sept. 26 in a work that explores a woman living simultaneously in multiple cultures and "projecting her ancestry" through contemporary monologue, movement and voice. The work was borne out of a 13-month Indonesian Fulbright stint, inspiring her to bring to life her past and present research in Taiwan, East Timor, Vietnam, and South Korea. Director of Arts and Cultural Programs at Asia Society Texas Center, Evan Wildstein, considers Shyu a rare artist. "She is coined a multi-artist, which barely scratches the surface of her faculties," says Wildstein. "Jen's warmth extends beyond the fourth wall, and I have found her to be one of the most thoughtful, pleasant, and creative colleagues with whom I have worked. Her Solo Rites: Seven Breaths is an ethnological foray into a number of Asian cultures, informed by a unique perspective as a composer and pioneering jazz vocalist. The performance is captivating, and creates a gripping, multisensory experience for the audience through movement, music, customs, and improvisation."