Biennial curator Leslie Castro Moody in Lubbock, courtesy Big Medium.
---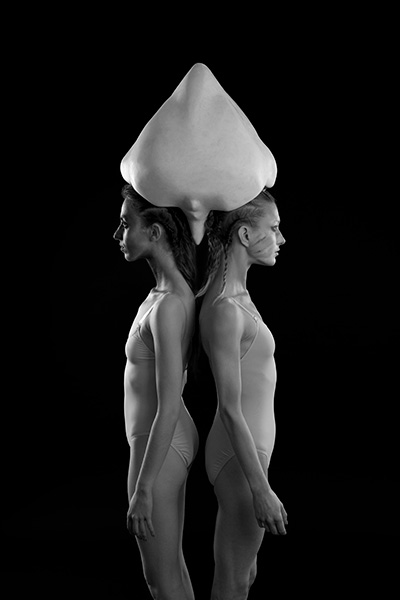 Texas by the numbers invariably proves irresistible. So does the Texas Biennial, organized and presented by Big Medium and on view through Nov. 11., back in its sixth iteration after a hiatus.
To follow up on the 1,217 submissions received, Texas Biennial curator Leslie Moody Castro spent seven weeks this summer driving a breathtaking 11,000 miles across the Lone Star State. Beginning in June and continuing into August, Moody Castro traveled to 25 cities and made more than 200 visits with artists and with some of the 78 partnering organizations.
If hers was a monumental road trip even by Texas standards, that's because Moody Castro Moody Castro decided to reconsider Texas geography.
"Texas is a tangle of borders," she said. "There's the border between the United States and Mexico. And there's also the border between the state's big cities and everything outside the big cities — and between the east part of the state and the west, the north and the south."
For TX17, any artist living within 10 miles of Texas' border could apply. That opened the opportunity to artists in New Mexico, Oklahoma, Arkansas and Louisiana — and artists along Texas's 790-mile border with Mexico.
Unpacking the notion of borders is at the core of Moody Castro's curatorial practice. For more than a decade, the native Texan has divided her time between Mexico City and Austin. Her itinerant curatorial practice includes stints organizing a show of Mexican artists for the Texas Contemporary Art Fair exhibits for Texas State University, the Fusebox Festival and UT Austin's Visual Art Center.
"I think big survey shows like the Texas Biennial inherently come with a lot of baggage and attract a lot of criticism," said Castro. "Among the biggest criticisms we heard is that the biennial was not transparent about its curatorial process."
Since its beginnings in 2005, the Texas Biennial has relied on a panel of artists and arts professionals to curate. Over the years, as the project grew beyond its plucky beginning, so did the size of its jury.
The biennial ballooned as Big Medium began to grow into a mainstay of Austin's art scene. (Big Medium produces the wildly popular East Austin and West Austin annual studio tours as well maintains a gallery of its own.)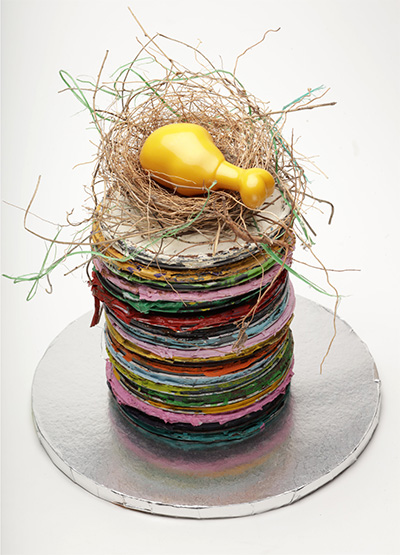 By 2013 some 14 curators were on the jury. That year the group survey exhibition featured 70 artists and took place not in Austin, but at San Antonio's Blue Star Contemporary Art Museum. And auxiliary commissioned exhibits and programs were staged in Houston, Marfa, Dallas and Austin.
If that Texas-size footprint garnered kudos from the invited national art press, it proved too much for Big Medium.
"The scope of the 2013 biennial was so monumental it nearly crushed us — both me personally and for Big Medium as an organization," said Big Medium executive director Shea Little.
"It's a big mantle to assume for an organization— trying to meet everyone's expectations. We struggled to do it all. And we realized we needed to step back, catch our breath and really consider what was the best way for us as an organization to continue presenting a biennial."
After some strategic consultation — and no small amount of organizational soul searching —Little and Big Medium opted to keep the biennial to one survey exhibit selected by one curator. And that exhibit would show in Austin. (Traveling "TX17" to venues around the state is under consideration.)
Moody Castro embraced that strategy. She read and reviewed all 1,217 submissions herself, in the end selecting 33 artists.
"I tried to personally answer every email that artists sent, every question that came in on social media," she said. "We needed to put aside our voice as an organization and listen to others. It was imperative that we connect with the conversations around the state."
Her 11,000-mile road trip ensured that those conversations happened in person even if it at times her journey seemed like a performative act.
"I felt like I had an entire state watching me," Moody Castro laughs, who blogged about her road trip. "I'd show up in one town and everybody already knew what had happened to me in the last town I was in."
Her final curatorial selection for TX17 reflects Moody Castro's concerted effort to pick artists from beyond big cities.
Austin, Dallas and San Antonio are each represented by just three artists and Houston by four. And there are artists from Lubbock, Huntsville, Wichita Falls, Tyler and Edinburg.
"I wanted there to be a focus with this biennial on places that typically don't get a lot of attention for their art communities," Moody Castro said. "There are really good art communities outside Texas' big cities and it's important to spotlight them."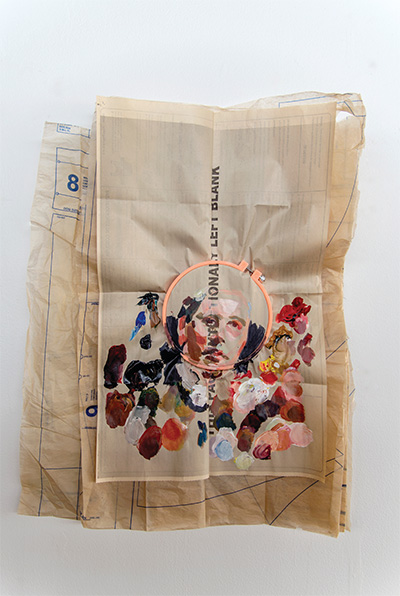 Brownsville artist Cande Aguilar had submitted to the biennial in the past. But this is first time his mixed media work was selected for inclusion.
"It was thrilling to have a studio visit with a curator," he said. "That doesn't happen much in Brownsville and the conversation I had with Leslie was really enlightening."
Aguilar, who will be part of three person show at Austin's Grayduck Gallery later this year, doggedly pursues exhibit opportunities around the state — and puts in the miles of travel to just to make connections.
"Making art from a place like Brownsville is difficult — you work continually to make connections elsewhere," he said.
Haydee Alonso wouldn't have qualified for previous biennials given where she lives. Though she works at the El Paso Museum of Art, she lives and maintains her studio across the Rio Grande in Mexican city of Juarez. This is the first Texas Biennial Alonso entered.
"I think people don't understand how tightly knit the two cities are and I'm glad someone like Leslie sees beyond formal borders," Alonso said. "I think even if Juarez/El Paso isn't necessarily seen as a thriving art metropolis, it's an extremely important time to be living in a border city, especially in our current political climate and especially as an artist."
Among the three artists from San Antonio, two — Cruz Ortiz and Ana Fernandez — already have well-burnished artistic resumes that set them apart from the TX17 roster which is largely comprised of emerging artists.
Ortiz, for example, counts solo museum shows among his numerous credits along with glossy corporate commissions from the likes of Absolut Vodka. Yet neither Cruz nor Fernandez has yet ever been included in any iteration of the Texas Biennial.  And that was another correction Moody Castro set out to make.
"I wanted to involve some accomplished artists who may have been overlooked by biennials past," she said.
Castro is also proud of being able to provide a $300 stipend to Texas Biennial artists — the first compensation provided to artists since the biennial began.
"It's not much but it's a statement and it's a big step for the biennial," Moody Castro said. "We're the first ones who should be messaging that we don't expect artists to work and exhibit for free."
For Moody Castro, the act of curating a group exhibit to represent a state as singular as Texas transmuted into the art of reimagining Texas.
"To understand contemporary art in Texas, we had to think past political borders."
—JEANNE CLAIRE VAN RYZIN