Breathing consists of two phases: Inspiration and exhalation. Our body automatically moves air into and out of the lungs. Our lungs exchange the carbon dioxide and oxygen, organizing those gasses to deliver them generously to the heart. The heart then pumps oxygenated blood throughout our bodies. Breathing is essential to the body's optimal function. And it all happens without us ever thinking about it.
Breath is not just an automatic function of our intelligent design; it is our birthright. In March, we watched as ex-officer Derek Chauvin took that birthright from George Floyd by strangling him with a knee-to-neck chokehold, while his trainees and the whole world looked on, aghast.
Collective grief compounded as we processed the murders of Ahmaud Arbery, an innocent black man killed while jogging and Breonna Taylor, an innocent black woman shot by Lexington, Kentucky officers during a "botched" raid on her apartment—and hundreds of others.

The response to these tragedies has been varied: Shock and silence, historical protests, calls for defunding and abolishing police, and the galvanizing of a new generation of voters.
The artists created.
As Toni Morrison penned in her 2015 article for The Nation, "This is precisely the time when artists go to work…We speak, we write, we do language. That is how civilizations heal."
Anthony Suber is at work with healing intentions. "They were trying to do something as simple, as human and as basic as breathing," he laments. In his work, this sculptor, painter and educator focuses on historical references, spirituality and the African American experience through the lens of interdisciplinary historical references and Afro-futurism.
Finishing up his Master of Fine Arts degree at Houston Baptist University in spring of 2021, Suber is working on site-specific work with the Long Point Art Trail exploring the duality of the past and future of the African American experience using sculpture.

He is also preparing for the Covid-19-delayed Sculpture Month with curator Volker Eisele. Simultaneously, Suber is creating his contribution to the Heights Esplanade Project: A piece exploring ancestral relationship—an ancient geometrically-inspired figure of a cardinal through which one can walk through and interact.
Suber devoted time to the "They Are Breath" mural, commissioned by Project Row Houses to honor the lives and mourning of the African American community. Suber is one-third of a collective called The Black Man Project, with filmmaker Brian Ellison, and anthropologist Marlon Hall. They form, in their words, "a guild of Griots to travel the nation archiving the stories Black men tell of masks and life's meaning."
This trio of Griots designed the mural to memorialize the lives taken and to comfort those who grieve. Out of their own healing circle of friendship sprang forth the idea to create an interactive experience that continues the work in which their collective is already engaged.
Ellison, whom Project Row Houses initially engaged, drove the mural curatorially, first using conversation as a medium, then transmuting the results into the project. A gifted photographer, one of his previous pieces inverts the American flag and is the foundational graphic for the tone and visuals of the mural. "We wanted the perspective to be from their humanity." Ellison honors their dignity by asking, "Who are these people before those moments? Who loved them? Whose cousin, brother, best friend was that?"
"The initial request was for a flat mural, and as we were imagining it, I had this idea of creating layers and textures as a commentary on the inter-dimensionality of us existing physically on this plane, and them being taking from this plane and still existing through the act of breathing," noted Suber.
"You look at it like it's a rectangular frame, but it breaks the frame." He explained further, "The graphic character is based on the American flag, but because what has happened is a perversion of American Dream, people acting out of fear, it's reversed."
The flag's stars are replaced by an image of a young George Floyd in the bosom of his mother, for whom he cried out in the last moments of his life. "When I got to Ahmaud Aubrey's, George's and Breonna Taylor's eyes, I cried. I could see the light in their eyes in this abstract rendering of who they were supposed to be."
Hall was resistant to the "I Can't Breathe" narrative chanted during the protests. "The most revolutionary resource a human being has to offer is the revolution between the inhale and the exhale," Hall explained "If we are going to take hold of any narrative that is going to progress black folks, it is going to be that we can breathe."
At the top left of the mural is a QR-code, that, scanned, takes us into the realm of a short film created by Hall. In it, he leads a meditation that encourages participants to engage the breath to honor their lives and those we've lost. "My work is to weave into the experience a reminder," Hall offers, "an Emancipation Proclamation for our community that says you can take ownership of your life, beginning with your breath."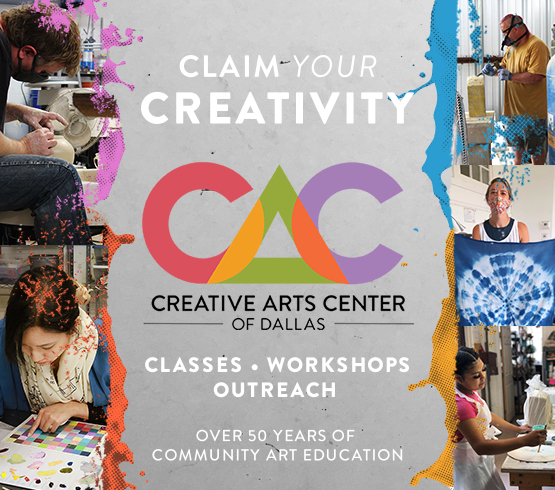 The
Black Man Project
is currently fundraising to expand They Are Breath into a full-length documentary. The collective is also preparing to host a salon dinner party in partnership with the Contemporary Arts Museum Houston entitled, "UnMASKulinity Salon Dinner," set to take place in early December.
"The weight of my grief made me reflectively responsible for the charge that I have to voice the things that we should be celebrating," Suber said. He continues to chronicle the ancient and future experiences of the African-American journey joining leagues of artists before him in the work of revealing human dignity; thoughtfully curating healing, one piece at a time, to remind us:
The ability to reclaim and reconnect with our power is as available to us as our next breath.
—DANIELLE FANFAIR