DeQuina Moore wants to entertain you.
Originally from Houston, no rx her dreams of the stage took her to New York as soon as she graduated from the High School for the Performing and Visual Arts. The Great White Way was calling her name, medical and like in a perfectly crafted script, discount through hard work and sacrifice, Moore's dreams are coming true: best known for her role as Pilar in Legally Blonde, she originated the role of Chiffon in Little Shop of Horrors, and starred alongside Dolly Parton and Queen Latifah in the 2012 film, Joyful Noise.
Now for the first time in her professional career, she is returning to her home state in the role of Kiki in the national tour of Flashdance: The Musical, based on the hit film about Alex Owens, a working-class girl from Pittsburgh with a dream of becoming a professional dancer. The stage show also features a score including the hit songs from the movie, all of which became Top Ten radio hits in the 1980s. The Dallas Summer Musical show runs June 25-July 7 at the Music Hall at Fair Park.
A+C:  When did you first get involved with theater? Had it always been a passion of yours since childhood?
MOORE: Yes, it's always been my life-long passion! I was born to act, sing, and dance…that's where all my energy has been directed. I was first introduced to live theater at the young age of six when I began the Young Performers Program at The Ensemble Theatre in Houston, Texas.
A+C:  Having such a successful career in musical theater, has dance also been a big part of your life and training?
It's a little surreal because dance has certainly been a huge part of my training, but I usually book more jobs for my singing and/or acting, so quite frankly I had this dance background that I wasn't really putting to use as much, at least not until Flashdance. I feel very blessed to have finally landed a role where I can tell a story through acting, song, and dance. It's extremely difficult, but so much fun!
A+C:  What has been one of your favorite experiences on stage?
One of my favorite stage experiences has been performing my number, Manhunt, in this show. Sergio Trujillo, the director and choreographer, staged such a beautiful, exciting, and exotic number that my character, Kiki, gets to tear apart on stage every night and I so love to perform it every time.
A+C:  What is life like being a part of a touring show?
Flashdance is my second touring show. I toured with Tyler Perry's Madea's Big Happy Family for almost all of 2010. I didn't think I would like touring because I'm really a homebody type…but, the two touring shows that I've been so blessed to be a part of have truly made me forget all about my little inhibitions and fears (namely, her fear of flying). And the group makes a big difference, too. Luckily, the cast and crew on this show have been so cool, that it makes touring feel like even less of a job and more like family time.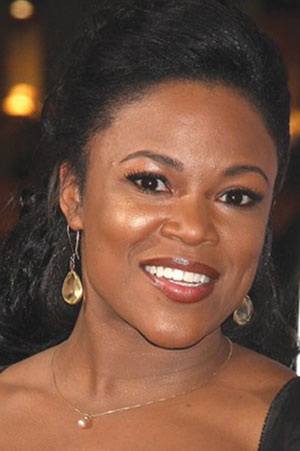 A+C:  How does this Flashdance differ from the movie? It's a beloved cult film, and I know that many people, including myself, were obsessed with it, especially the fashion! I still cut huge necks into my sweatshirts. What can fans expect?
Yes, this movie certainly defined a generation and you will certainly still experience the cut off sweatshirts, leg warmers, and big hair! But my favorite thing that differs majorly from the movie is that the audience gets to experience true triple-threats every night! The lead in the movie was perfect for the role but she was not really a dancer, and although, we all still fell in love with her dearly, in the stage production you cannot use doubles to come out and do the dancing for us. So, while we are up there acting a scene and belting out high Ds and Es above high C, we are also dancing for our lives, and that's truly exciting to watch. Also, it's one of the main reasons we are graced every single night with an immediate standing ovation. In every city the audience is truly impressed with the story and the load of talent that Flashdance requires.
A+C:  You're a native Texan; are you excited to be back home performing?
Of course, I am elated to be gracing the stage in my home state! I have been all over the world and there is no place like home. I was so excited that it almost felt like another debut because I haven't performed at home as a true professional until now. To be supported and loved and validated by friends and family is really humbling. Truly an awesome feeling!
–DANIELLE M. GEORGIOU
Danielle M. Georgiou is the Artistic Director of DGDG (the Danielle Georgiou Dance Group), and directs the dance department at both Eastfield College and the University of Texas at Arlington.