Lauren Woods, Installation Detail, 2014. Courtesy Zhulong Gallery.
---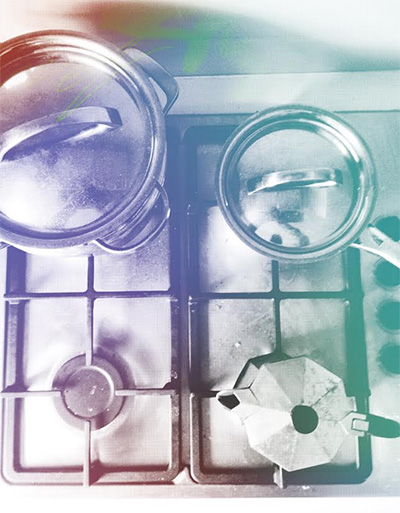 On the closing of Zhulong Gallery
This past Monday morning began somewhere between boredom and blue. Morning stretch, mirror kiss, same routine: a morning teetering on potential (if fanned by a cup of joe.) I scrolled Instagram, shared a few memes, and responded to emails. Then somewhere between waking life and the threshold of daydreaming, the headline came:
"Zhulong Gallery is Closing." A brief eulogy in the Dallas Observer arts blog.
My hands tremored with waves of anger, frustration, sadness. This is the way these things are recently. OFG.XXX, a pillar of the arts community and perhaps the instigator of the burst of artistic, Do-It-Yourself energy that emerged in 2011, shuttered its doors late last year, leaving founder, Kevin Ruben Jacobs broke and disenchanted with what the small, insular Dallas collector community is willing to support.The gallery once stood as monument of defiance, when it ended it seemed to be eulogized by a slow clap. There was minimal mourning. A mention here and there, a solitary, touching article penned by artist, friend, and one-time member of the gallery's roster, Arthur Pena. That article too wondered where the push-back was.
It's an odd thing, the way we appreciate things while they're around, quiet while they struggle, silent as they fall, then, surprisingly defiant when buried. Zhulong was crucial to the Dallas arts community for multiple reasons. It was a breath of conceptual air within the decoration of the Design District. It shined like a beacon alongside Cydonia Gallery, Circuit 12, and the newly christened, Site131; together the spaces presented challenging and slick shows to be considered by the brain and the eyes. It was the only gallery to consistently work within the arena of New Media in a city desperately in need of such a space.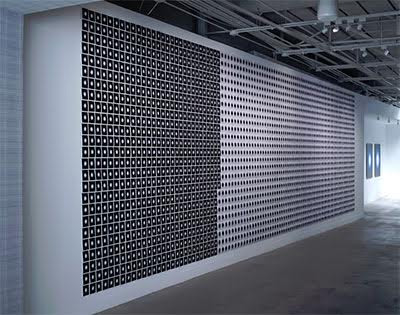 Not every show at Zhulong was as boundary pushing as Lauren Woods' socio-political solo exhibition of 2014;mining ethnography to create a personal and mixed-media treatise. Or as striking as the surrealist mapping of time through art history, presented by Alexandra Gorczynski (2014), whose show explored notions of our online avatars in relation to the IRL self. Like any gallery's programming, shows like Luke Dowds' experimental photography show felt flat and sterile, but the install of Dowd's work still managed to transcend concept in the space's dynamic layout and lighting. What stood, and still stands, is that the least affecting show at Zhulong was vastly more interesting than most anything else happening on Dragon Street (or Dallas) any day of the week, which counts for something. Zhulong took a chance on a medium which had a tiny scene to begin with and allowed for artists working within the medium to feel like they had a home, a place they should strive to show. Martin also collaborated with other institutions and projects, like Danielle Avram for her show, "A-Z" at SMU's Pollock Gallery. She invited video artist Michael Morris to give a lecture as part of the show's larger theoretical web, in so doing proposing an alternative to Dallas' isolationist tendencies; proffering notions of inclusion and collaboration as an alternative.
Risk begets courage, encompassed by the gallery's Director, Aja Martin, one of the art communities few African-American, female gallery directors. Martin's experience includes an MFA in art history from Southern Methodist University and work at both the Dallas Museum of Art and Nasher Sculpture Center. She was also selected as a guest curator for this year's Aurora Festival located in the Dallas Arts District. During her time at Zhulong, Martin oversaw 13 shows, the 14th, an exhibition by Swedish artist, Joanna Billing's was scheduled to open at the end of January, canceled during the announcement of the gallery's closing.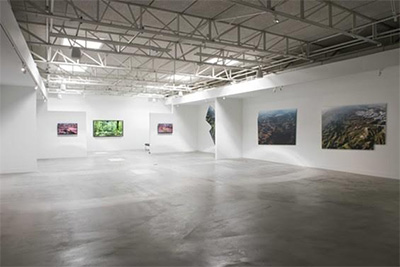 Without knowing the exact issues behind Zhulong's closing, the problem behind the recent string of gallery closings is far from new. It strikes a balance between complex and simple. Money, resources, rising property costs, changing dynamics of a neighborhood, and more make up the multi-faceted reasons for the ebb and flows of a community's infrastructure. But Zhulong's closing is part of a larger problem too, we're not simply mourning the closing of another gallery with strong programming, unique vision, and a dynamic space. Point blank, there simply aren't enough galleries in our city that are run by people of color.
The scene is not as bright as it was in 2013, 2014, when no one was waiting for permission and no fucks were given. That burn is now a fizzle, with the thickest fortitude and fissure coming out of our larger institutions.
Zhulong's closing further proves that nothing lasts. There is no deus ex machina. The city can't save us. No magic donor. Sometimes, no matter how frustrating, shit really does just happen. I've read through press releases that Martin will pursue a field in academia, a place I'm sure she can continue to challenge and inspire future art practitioners and audiences.
I hope we appreciated Zhulong while it was here. Memorializing will soon turn to memory, and a new distraction, a new loss, will takes its place. It's the way things work. Hopefully this time the loss of Zhulong will make us ask ourselves, finally, what are we going to do with all this frustration?