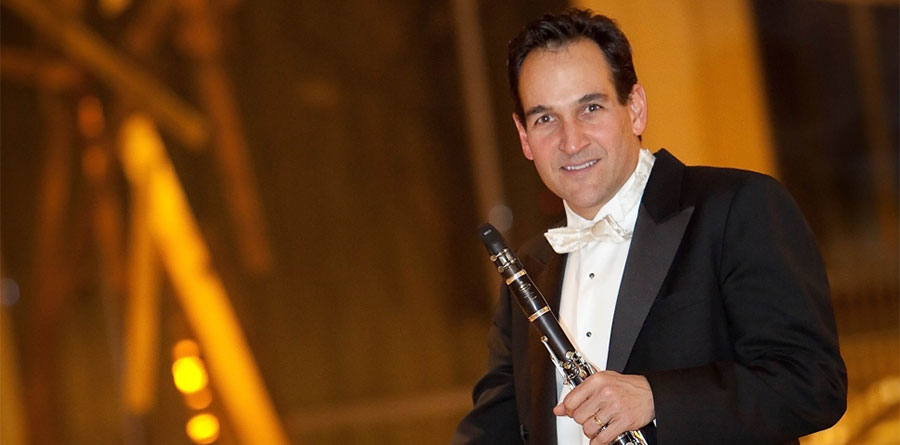 Winds on the move: Meet Houston Symphony's newest reed tunesmith
Mark Nuccio, principal clarinet, Houston Symphony.
Photos courtesy of the artist.
---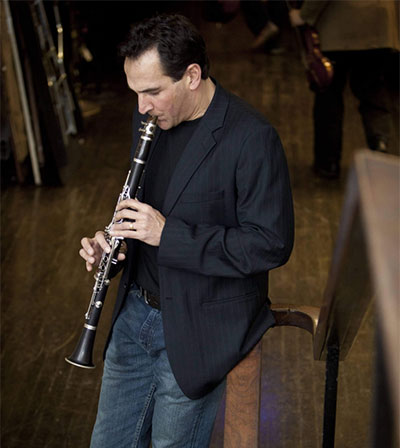 A Manhattan School of Music faculty member and New York Philharmonic single reed doyen is considering leaving yankee land in search for the more genteel ways of the South.
While some performing artists look to New York to climb the classical music ladder of orchestral accomplishment — I'm looking at you former Houston Symphony concertmaster Frank Huang — others are discovering that the Bayou City's hundred-year-old orchestra is enjoying a renaissance of sorts: A new director, new energy and now a new principal clarinetist.
Mark Nuccio, who joined the New York Philharmonic in 1999 as associate principal and solo e-flat clarinet, knows that some may think he's off his rocker for trading in tenure in the Big Apple for heat and humidity.
But this woodwind tunesmith has his reasons — and good ones at that.
JOEL LUKS: How would you compare the sound of the New York Philharmonic to the sound of the Houston symphony?
MARK NUCCIO: I am not sure I'm qualified to do so after only one week with the Houston Symphony, but I can tell you that I'm very impressed with the music director, the scope of the musicians and their dedication to music making. The musicians are buying into what Andrés Orozco-Estrada is offering such that their collective sound is developing quickly. Orozco-Estrada is very free musically.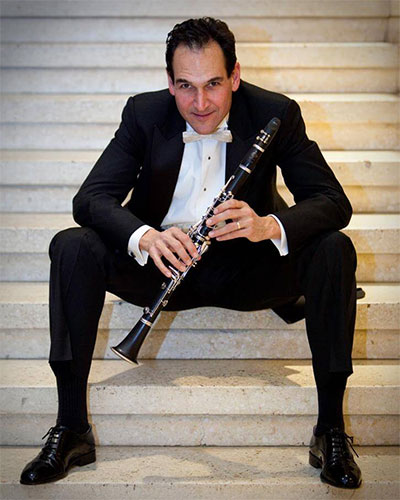 My feeling is that the sound is going to change over time.
"Produce the most beautiful sound by playing intuitively with others."
I'm not saying that it isn't great now, but it will change as they adjust to each other. Overall, Houston's enthusiasm is contagious. I'd say it's a good time to be here.
Many would consider the New York Phil the zenith of orchestral achievement, yet you're possibly uprooting your life en route to Houston. Inquiring minds want to know why?
The Houston musicians suggested that I come down to play and see what I thought. If I enjoyed the experience, then I should consider auditioning for it.
When you play associate principal — there were 400 applicants when I won the New York Phil post — it's the principal who chooses what he or she plays, so the best music is played by the principal. And that's the way it typically is in any orchestra. So the reason why I'm here is to play the best clarinet parts out there.
It's also always fun to make music with different musicians.
So you already have friends here in Houston.
The business is small. You know everybody in it. I actually went to school with the second clarinet player (Christian Schubert). He's been extremely supportive of me coming to Houston. It feels good to be wanted and appreciated.
Overall, the Houston Symphony folks have been very inviting. I'm optimistic this will be a great move for my family.
"Woodwinds sound better in humidity. The instrument vibrates better."
What repertoire are you looking forward to playing next year?
The clarinet solos in Stravinsky's Firebird are tempting, and of course Mahler's Symphony No. 5. I've actually never played Dvorak's Symphony No. 6. Beethoven's Symphony No. 8 is always a fun piece to play for clarinet.
You studied with the notable pedagogue Robert Marcellus. What's the one lesson or habit from him that has stuck with you throughout your career?
Produce the most beautiful sound by playing intuitively with others. One of the things that Marcellus was known for was ensemble playing. He knew when it was his solo, and he knew when it wasn't. His musicianship seemed to emerge at the right time — he wasn't a selfish musician.
Marcellus always played with a beautiful sound. He was known for playing between the notes, as legato as possible with longest line, even in staccato passages. He taught his students to find the long line in a phrase. He would always drive forward, to play between the notes, even if that meant the sound had a breathy quality.
Let's talk shop: Reeds. How are you planning on dealing with our humidity?
I am not really sure yet! I played a concert here in March when it was 75 degrees and sunny with no humidity, so I don't know what to expect.
I've played in humidity, of course. I believe that the worst in New York matches a lot of what you might experience in Houston, so I'm cautiously hoping that it doesn't get more intense than that.
"I have a love for teaching advanced students. If those opportunities come about, I would very much welcome them."
However, woodwinds sound better in humidity. The instrument vibrates better. I prefer to play in warmer months than when we're in the height of dryness in the air.
Planning on moving to Houston? If so, will you take local students?
I plan on keeping my life where it is until I get tenure as I have a lot invested in my life in New  York. I have a love for teaching advanced students, typically 18 to 30 years old. If those opportunities come about, I would very much welcome them.
---
REPRINTED FROM JoelLuks.com.