Walker Lukens.
Photos by Chris Corona.
---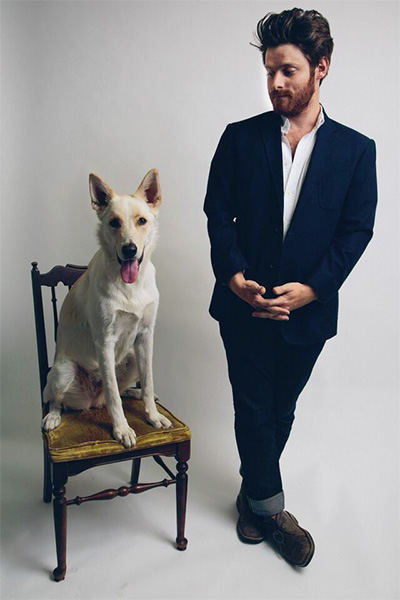 When he returned to Texas almost three years ago, Walker Lukens quit hedging his bets. He stopped treating music as a side gig, and, as he told me, "just kind of made peace with the idea that one day I might be that old guy in a Hawaiian shirt singing covers at Quality Seafood."
In conversation, Lukens is usually only about half-serious, but he's not messing around when it comes to making music his life's work, and his dedication is paying off. The driven 28-year-old will be releasing his second studio album (Baked Goods) later this year, produced by Spoon drummer Jim Eno. Recently, Esquire included Lukens' most recent single, "Every Night," on their best of SXSW playlist, and this summer Lukens has been touring from coast to coast with his band, The Side Arms. In spite of a hectic schedule, band's morale is high. "On the best days, it feels like a traveling slumber party with drugs and alcohol, and on the worst days it feels like a family reunion that's gone on too long," quips Lukens.
After a series of West Coast shows in May, they're spending June and early July in residency in New York, playing Thursday nights at The Bowery Electric, and zipping around the East Coast to play in Vermont and Washington, D.C. Then they'll return to Austin to play at ACL Wine Down and Blues on the Green.
And Lukens is steering the ship, making his career happen. He likes to joke that his full name is actually walkerlukensmusic@gmail.com. And again, he's only half kidding. Talking about working as a full time musician, he says, "No one is going to take you seriously before you do. And I think that's the problem with hedging (trying to do two things at once in the hopes that somebody will come along and find you); it's a conflict of interest within yourself. You've got to be whole-hog into what you're doing before anyone else is going to get into it."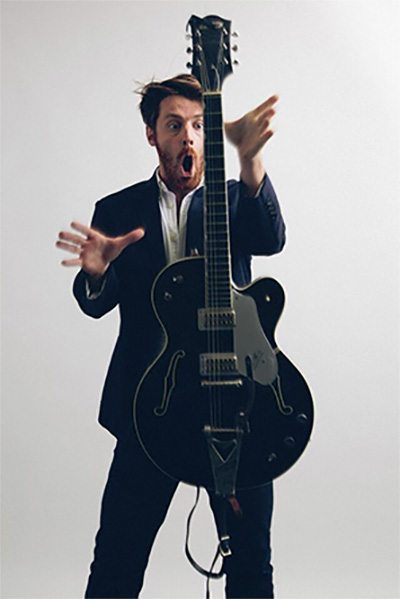 He sees himself and a lot of his generation as forced into being self-starters by the lack of economic opportunities in recent years. In Austin and New York, he knows a lot of people who have started businesses (even side businesses) or musicians and writers who live a freelance life. It takes a lot of drive and determination to live like that, but, as he points out, "Folks are still young and dumb, and Austin is an easy place to live and go out too much." That's one of his preoccupations on the upcoming album, "This idea that you have to make it happen for yourself, but you also want to have a good time. And that somehow those things usually get in the way of each other."
"It's Peter Pan nation in Austin," he continues, "people who just have part time jobs and somehow go out all the time and make their life work. A lot of people I know are pretty obsessed with having a good time, but that catches up with you." He's quick to point out that he's not exempt from that dilemma or any better at navigating the party scene. It's a theme that turns up a lot on Baked Goods, and he wrote the music in search of songs that would be more fun to play live.
"I think I'm pathologically incapable of taking myself really seriously," he says. "I was trying to have more fun with the lyrics, trying to work my sense of humor into what I do without being slapstick." Along those lines, Baked Goods  also includes a number of failed attempts at love songs, Lukens laughingly explains. Since he abhors "gushy" love songs, when he tried to write a nice one, they tended to end up with some kind of disconnect. But that doesn't make them any less engaging as Lukens deftly brings together an array of sounds and styles.
His music has been compared to Bruce Springsteen, Harry Nilsson and Burt Bacharach, and Spin calls "Every Night" a cross between Led Zeppelin and The Four Seasons. It may be difficult to pin him down (geographically or musically), but Lukens makes it easy to have a good time.
—CATE BLOUKE