Reflecting on a milestone 20 years at Ars Lyrica Houston, Founder and Artistic Director Matthew Dirst took a moment to look back at the beginning. "It hardly seems possible," says Dirst. "It was a kitchen table kind of organization. It essentially grew out of a nucleus of musicians that I had put together to play programs on some local church series."

Over the last two decades, Ars Lyrica has grown steadily into a world-class performing arts organization and a leader in the field of early music programming and performance. "I'm really glad we are able to do great justice to such a great wealth of music," says Dirst. "That's a really nice thing for all my colleagues because we are all really into it!" As for the audience, Dirst observes they've grown and diversified over time. "It's no longer just the kind of early music nerds but people from all walks of life. I value the opportunity to get people better acquainted with music they don't hear every day."
To celebrate 20 years of adventurous music-making, Dirst has designed a season full of captivating musical enchantments. The theme of magic pervades the six mainstage productions. "I had a good deal of fun devising this season for that reason," says Dirst with a twinkle. "It's a really good theme."
Fairies, ghosts, and other paranormal weirdness dominate the season opener Fallen Angels (Sept. 22) at Zilkha Hall. Fantastical masques taken from Henry Purcell's Fairy Queen form a major part of the program. These spirited musical episodes are sprinkled within a souped-up version of Shakespeare's A Midsummer Night's Dream. Supernatural characters from the play go off on strange and metaphorical tangents that have little to do with the original Shakespeare.

Also on the program is Giacomo Carissimi's
Judgement of Solomon
, based on the familiar and gruesome story of two women who both claim to be the mother of an infant. "It's a freak-out story set to very beautiful music," says Dirst. Other gems include Purcell's vocal chamber work
In Guilty Night
, based on the story of Saul and the Witch of Endor. "It's really kind of kinky and weird stuff, delightfully strange and slightly unnerving," adds Dirst.
Ecstatic Visions (Nov. 3) will feature the radiant soprano Sherezade Panthaki in Handel's rarely-heard showstopper Silete Venti. Demanding sheer virtuosity and lyrical expression from soloist and orchestra, the masterpiece contains a whirlwind fugue, a pastoral reverie, and a quirky, sparkling Alleluia.
Dirst is excited to offer for the first time Marc-Antoine Charpentier's festive Midnight Mass for Christmas on the holiday program Awe and Wonder (Dec. 12). It's a well-known staple in the repertoire, but one that Ars Lyrica has never performed before. Composed in the 1690s, the piece's unique appeal lies in its use of at least ten traditional French carols. These popular melodies, enlivened by Charpentier's masterful counterpoint and harmony, give the whole an exuberant charm.
Fugal Games (Jan. 13) celebrates the release of Dirst's new book, Bach's Art of the Fugue and Musical Offering. It's the first book in Oxford University Press's new series The American Bach Society Guides. Taking advantage of pandemic downtime, Dirst finished the book in record time. Although these compositions are monumental, Dirst assures the reader that his book is not. "I only write short books," he jokes. "This one is intended for a general audience, not just other people with PhDs in music, but for the music-loving public."
For Dirst, both of these quintessential canonical works are endlessly fascinating. "They raise all sorts of questions that are not easily answerable. They allow Bach to continue having a conversation with us about what music is and how it works, even 300 years on. You can still sense an active mind there, pushing us well beyond our comfortable boundaries." For this program, Dirst will display his wizardry on the harpsichord, joined by the inimitable Baroque violinist Elizabeth Blumenstock and Colin St. Martin on the traverso.
Soprano Lauren Snouffer, a favorite Ars Lyrica collaborator, will sing in an all-French concert entitled Visions and Reveries (March 16). On the program are lyric cantatas on mythological themes by Elizabeth Claude Jacquet de la Guerre and Jean-Philippe Rameau, as well as an intricate instrumental suite by François Couperin.
Ars Lyrica began offering fully-staged Baroque operas in the 2018-2019 season. Since the inaugural production of Handel's first operatic masterpiece Agrippina, the ensemble has undertaken an opera every other season. Its stunning production of Purcell's Dido and Aeneas in 2022 stood out as a transcendent experience.
The grand finale of the 20th anniversary season will feature one of Handel's famed "magic" operas, Amadigi di Gaula (May 24-25). In the early 1730s Handel turned to librettos that take up plots with magical elements—sorcerers, flying carpets, supernatural phenomena. The opera concerns itself with a love situation where two people who belong together are kept apart by the schemings of two other people. The bad guys get what they deserve in the end. It stars a small cast of four characters, two sopranos and two countertenors, all high voices.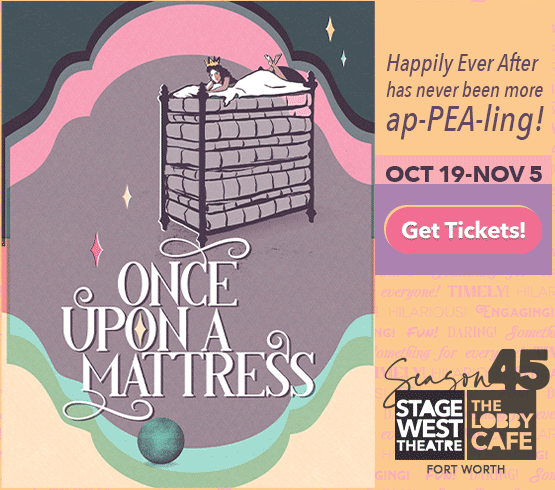 Amadigi di Gaula
is not one of Handel's most popular or familiar operas, but Dirst believes it is one of the most beautiful scores Handel ever wrote. Full of invention, enchantment, brilliant arias, and colorful ensemble writing, the opera is ripe to have its moment in the spotlight. The first production opened on May 25, 1715 at the King's Theatre in London in a production that was full of wild spectacle and magical effects. Exactly 309 years on, Ars Lyrica's fully-staged production, directed by Tara Faircloth, will be seen for the first time in Houston.

The phenomenal cast will be led by countertenor Randall Scotting, making his Ars Lyrica debut in the title role. With recent acclaimed performances at Covent Garden, Metropolitan Opera, and Bayerische Staatsoper, Scotting is having a big career moment. Dirst has an incredible story to tell about his first encounter with the singer. "I first saw him singing Handel while pole dancing in a G-string at Company XIV in Brooklyn. It's mind blowing, burlesque with a Baroque twist." Other members of the cast include soprano Camille Ortiz, soprano Raven McMillon (Ars Lyrica debut), and countertenor Nicholas Garza, who Dirst affectionately calls "the sorcerer with the mostest." There probably won't be any pole dancing in this production of Handel's rarely-performed opera, but what audiences can count on are terrific voices, imaginative staging, and the magic of being fully immersed in a good story that speaks across centuries. "I happen to think this music is sensational," Dirst adds. "It packs a punch and I'm looking forward to digging into it."
—SHERRY CHENG